Welcome to "27 Website Design Inspiration"! ? This article is dedicated to those looking to revamp their website design or create a new one. This article aims to inspire website design that looks great, enhances user experience, and drives conversions. ?
Improving the usability and design of a website is an ongoing process, from the moment the website is created to during SEO. It is important to analyze micro and macro conversions and user behavior frequently. ?
The ultimate goal, as always, is to boost sales and improve the website's overall success. So let's dive in and explore 27 website designs that will inspire you to take your website to the next level! ?
Why should you look for web design inspiration on websites?
The importance of finding inspiration for web design is enough. It's not just about creating a visually stunning website but also about providing a seamless user experience. Here are some reasons why junior or aspiring web designers should seek inspiration:
Exploring other websites and designs can help junior web designers gain insight into current web design trends. Observing how others solve design problems allows them to learn new techniques and skills to improve their designs.
Finding inspiration can spark creativity and help designers develop innovative ideas. Inspiration can come from anywhere – a nature walk, a piece of art, or even a meme. By keeping an open mind and exploring various sources of inspiration, designers can push the boundaries of what's possible and create truly unique designs.
By seeking inspiration, designers can jump-start their creativity and save time by avoiding a creative block.
Web design is about creating a valuable product for the end user. By seeking inspiration, designers can ensure that their designs provide a great user experience (UX) and meet the needs of their target audience.
Finding inspiration is crucial for web designers to create visually stunning and functional websites. By gaining knowledge, unleashing creativity, saving time, and providing value, junior web designers can create designs that stand out and provide a seamless user experience (UX).
How to find inspiring ideas to improve website design?
As a web designer, finding inspiring ideas to improve the design of a website is crucial for staying ahead. Here are some effective ways to find inspiration:
Explore various sources of inspiration outside the web, such as nature, architecture, or art. This can help you to come up with unique and creative design ideas.
Analyze other websites, especially those in your industry or niche, to see what works and what doesn't in design.
Utilize design resources such as Dribbble, Behance, Figma, and Pinterest to find inspiration and ideas for your website design.
Try new design tools and techniques to expand your skillset and develop innovative designs.
This website features a curated design inspiration collection from various sources, including graphic design, photography, and illustration.
Using these methods, web designers can find inspiring and cool ideas to improve web design. Also, create visually appealing and user-friendly websites that stand out.
How do I find a mentor to inspire me in web design?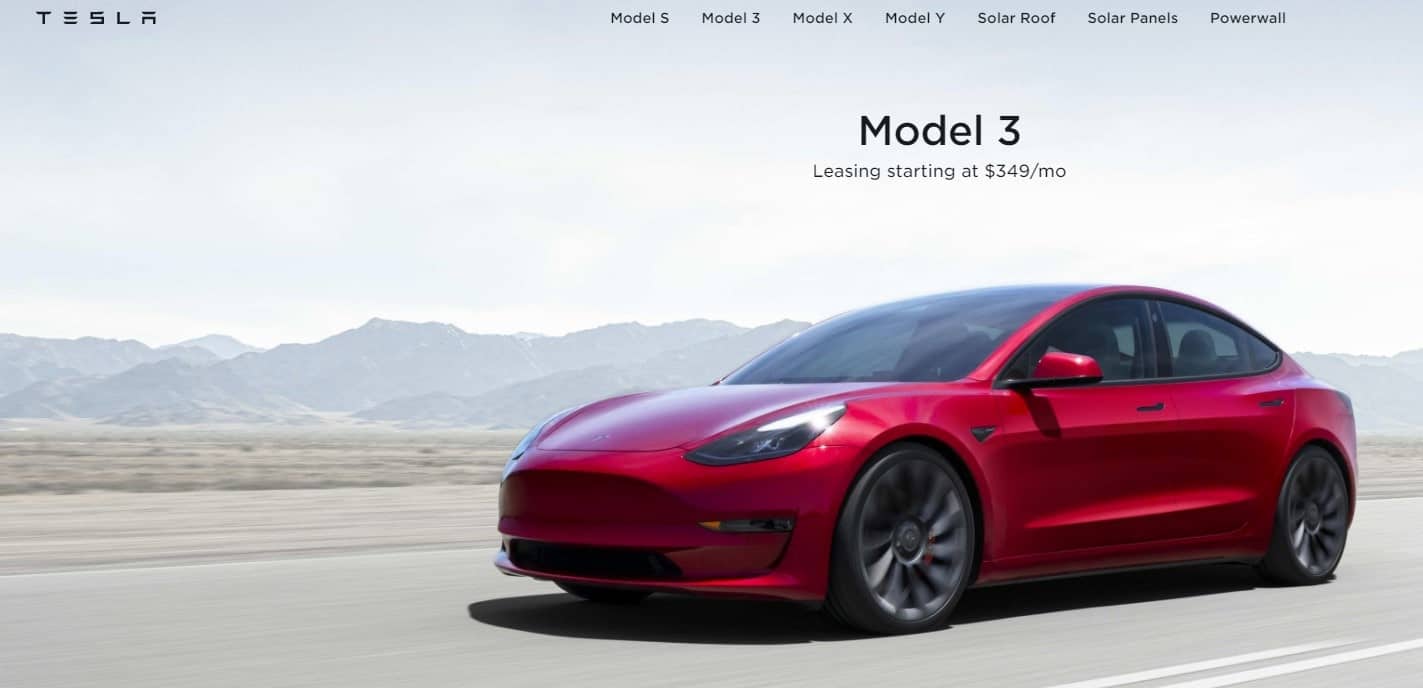 Finding a mentor to inspire you in web design can be a game-changer in your career as a web designer. Here are some tips on how to find a mentor:
Attend events and conferences related to web design to meet experienced designers who can mentor you.
Join online communities such as forums, social media groups, and LinkedIn to connect with other designers and potentially find a mentor.
Reach out to designers whose work you admire and ask if they would be willing to mentor you.
Look for mentorship programs in your community or industry that can match you with a mentor.
For example, a web designer looking for a mentor might join the AIGA mentorship program. This program matches emerging designers with experienced designers for one-on-one mentorship sessions.
By finding a mentor, web designers can gain valuable insights, guidance, and inspiration that can take their design skills and career to new heights.
List of 27 Best Inspiration Websites for UI/UX Web Designers
As a web designer, reviewing the "27 Website Design Inspiration" list is like finding a pot of gold at the end of the rainbow! Likewise, this list is a goldmine of creative ideas and techniques to advance your website design.
By reviewing this list, you'll have access to a wide range of design inspiration that will allow you to expand your creative horizons and create websites that stand out from the crowd.
Remember, inspiration is just the starting point. After that, it's up to you as a web designer to use these ideas to create visually stunning, highly functional, and user-friendly websites. So take some time to review the list, gather ideas, and let your creativity soar!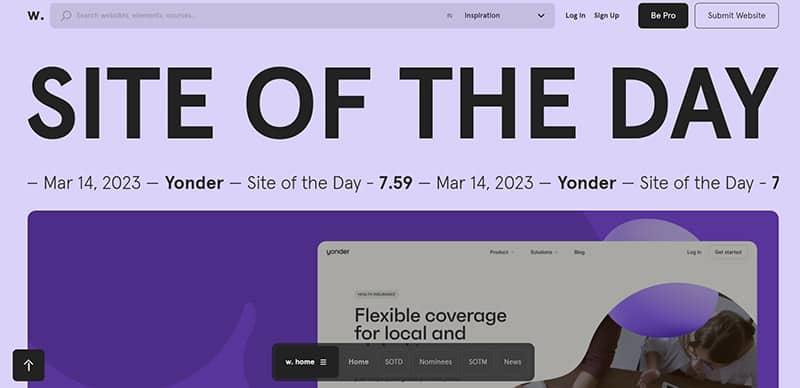 It is the best place for web design inspiration. AWWWARDS' website has been designed to acknowledge the talent and efforts of the world's best web designers, developers, and agencies. The resource offers a list of websites with strikingly beautiful UI, thus giving credit to the best players in the web design industry. Here you can find only website designs of high quality. Moreover, the authors of the award-winning projects receive special prizes. Updates and new blog posts appear regularly on the website, so they will surely be useful for all web designers constantly searching for inspiration.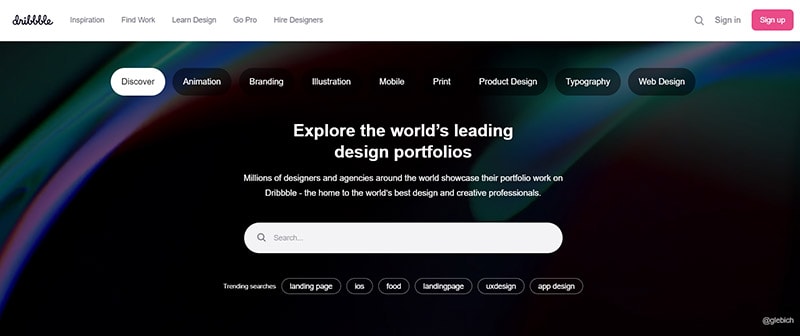 You can find the most imaginative website design you have ever seen at Dribble. Dribbble is a platform for exchanging experience, receiving feedback from other professionals, and getting inspiration. It has a wide collection of works from web designers, photographers, and other authors. It requires an access code from designers whose portfolios are already presented on the website. The best examples for design inspiration are displayed on the home page.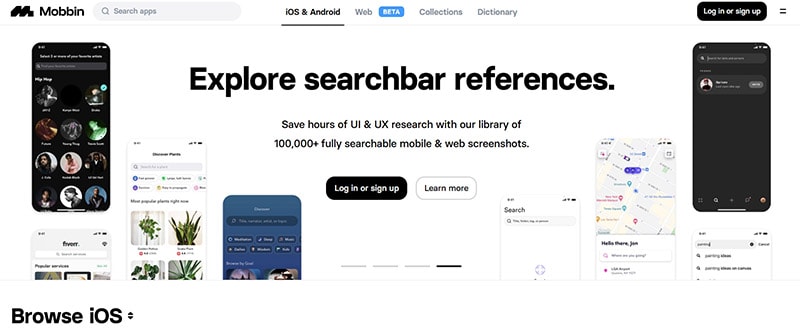 This site is full of web design inspirations. Like many other designers, the founder of Mobbing was desperately searching for sources of inspiration among thousands of trite mockups. For this reason, he decided to create a website listing 170 applications and 1000 mockups worldwide. Thus, in addition to selecting the best design solutions, you can get useful ideas for realizing your goals. Agency website inspiration was never so accessible as with Mobbing.

Flickr also helps to get design inspo. Flickr hosts various videos and images that would fit any taste and purpose.  Many UI designers use this resource to store and exchange photos. At the same time, the resource is growing and developing. The blog features the latest news from the world of web design and strikingly beautiful design insights, so it's worth subscribing to.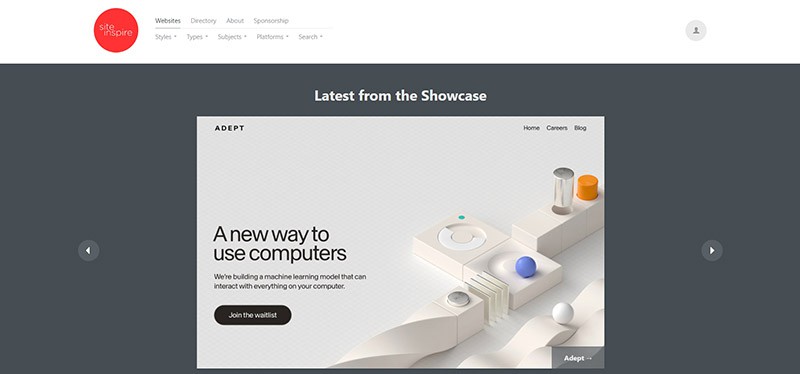 SiteInspire – is a great website for UI/UX web designers. Here you will find the best examples of UI, interactive design, creative website design, etc. You can also use convenient filters to sort the content by style or type. All websites are carefully selected for the best ones, but you can also suggest valuable resources. If you want to get new website layout ideas, use this website.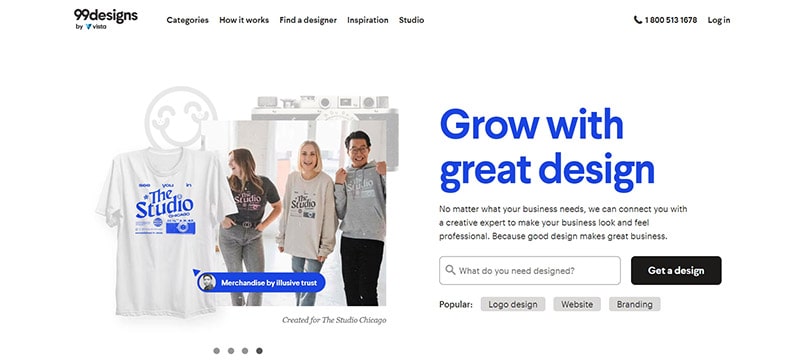 This is the right place to look for web UI/UX design inspiration. 99designs 'Discover website has gathered thousands of talented designers worldwide and even more examples of outstanding website design. This is a cool website for beginners and advanced web designers. Moreover, it has a convenient search function, which will help you find exactly what you need to realize your design ideas. So if you need examples of innovative website design, you need 99 designs.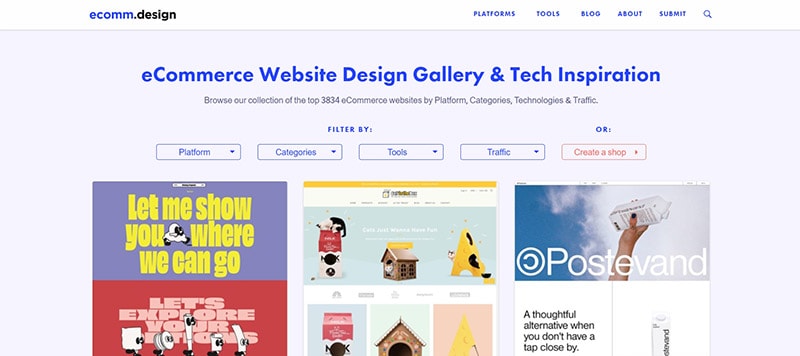 Finding inspiration for realizing eCommerce projects is easier than ever before. Ecomm.design project, which has gathered around 2,500 best websites in this field, is at your service. Platform, categories, traffic, and technologies sort them. You will be able to find useful ideas as soon as you open the home page. Best website builder ideas for eCommerce are on Ecomm.design.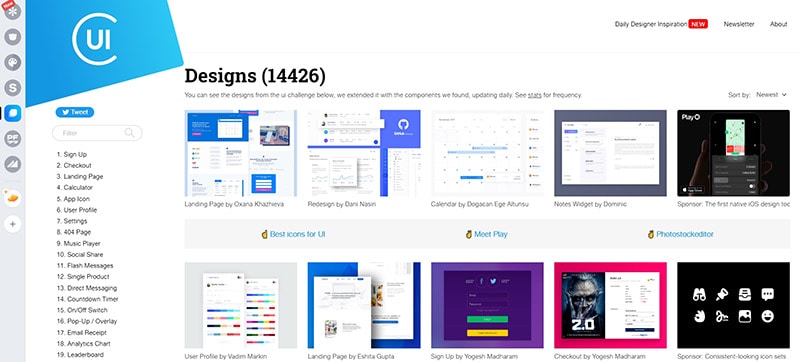 CollectUI is an independent platform offering sources of inspiration for creating the most efficient UI. This resource is based on Dribbble and uses its images only to comment on a particular work or contact the author. Therefore, you will be redirected to that website. Nevertheless, the blog and collections of images on CollectUI are updated daily, and the website has many fans.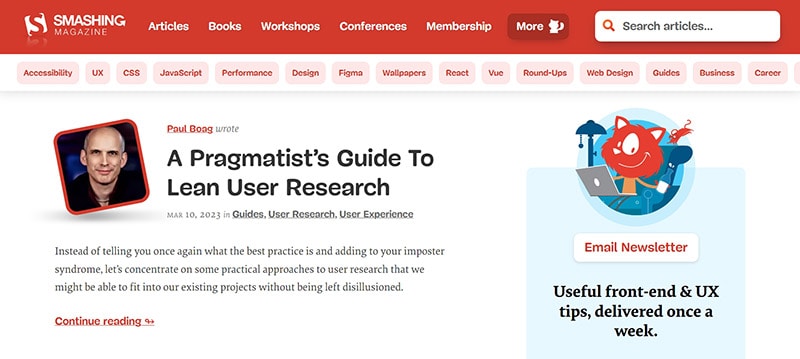 Smashing Magazine – is a cool resource for UX designers and those who want to upgrade their skills. It offers articles, ebooks, conference programs, and even vacancies for designers. это отличное место для UX-дизайнеров и тех, кто хочет расширить свои навыки. With its regularly updated news, a great selection of works, and sources of inspiration, you can boost your design and development skills and find the right balance between beauty and efficiency.

Mockplus blog aims to improve the tools helping to create mockups for UX/UI designers, web application developers, managers, and owners of online projects. A team of experienced professionals works on it, developing good news and web design tools to turn your ideas into real and usable products.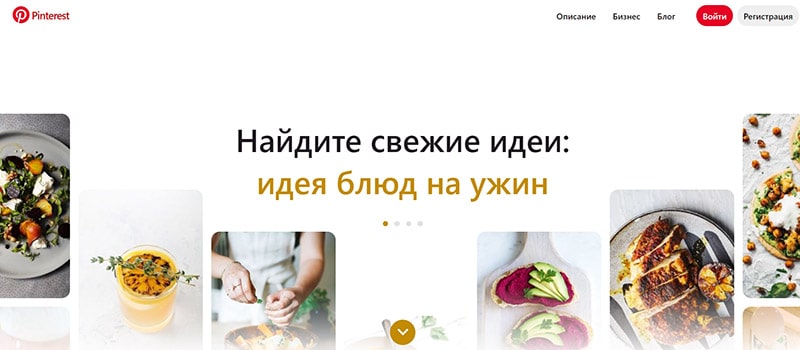 Pinterest is one of the best platforms for working with images and videos. Many users, including web designers, discover new ideas, seek inspiration, and develop their professional skills. The home page will immediately show you the topics you may be interested in, but you can always add or replace them. You can also interact with other users in comments and direct messages.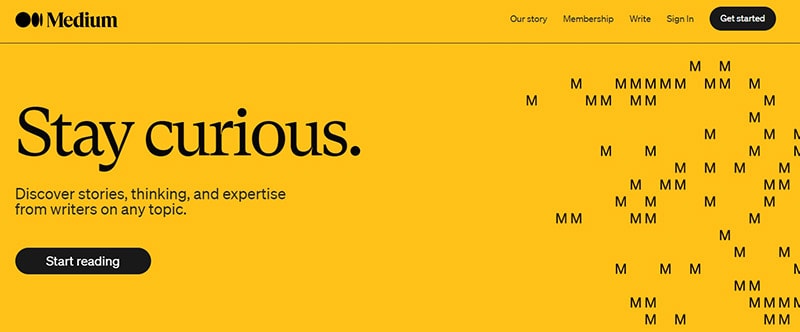 This website is a multipurpose platform with a great gallery of UX design resources and other useful content. The news on Medium is updated several times daily, so you will always find something interesting to read. All articles in the blog are dedicated to web design and the latest tendencies in this field.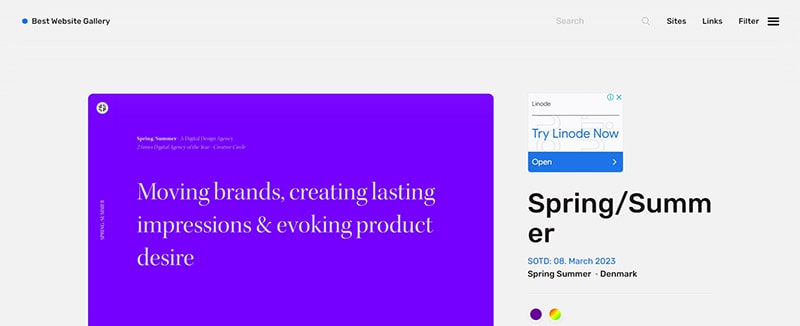 This website has been gathering the most beautiful websites since 2008. It was founded by a designer and developer named David, who decided to do the best visual works. The gallery of this website can become a source of inspiration for new projects or help you understand what makes the work of a web designer unique.

Abduzeedo – is a community of professionals who write news articles about design, photography, and user experience. It started as a personal blog, but today it has gathered professionals from every corner of the planet who work independently from each other and deliver a great lot of useful content. This is one of the most popular blogs about web design.

IDF website is the entire organization dedicated to interactive design. Their motto tells the audience their intention to give everyone a chance to receive a high-quality education in web design. They have gathered a great collection of UX and interactive design works. Thus, this resource is invaluable for those who want to study and develop their skills.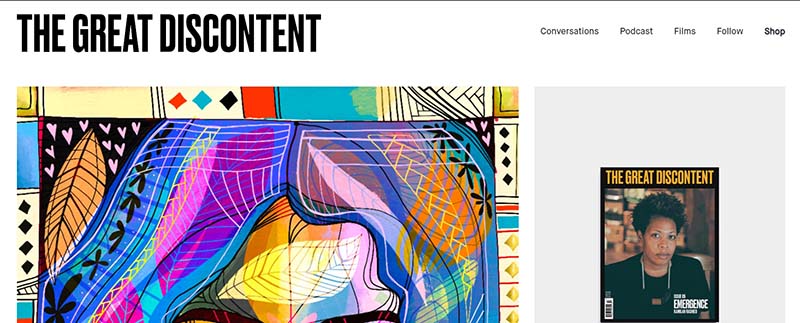 TGD is an online journal and a printed source that offers many interesting interviews with modern artists, photographers, designers, and other professionals. It's focused on inspiration, creativity, and understanding of art. Besides the blog, TGD also makes films and develops other inspiring projects. This website is worth a visit.

Yes, this is an online store, which is a unique resource for boosting your creativity. Nevertheless, this website showcases a good structure and emphasizes the best practices. To get inspired, apply filters and study the content structure and design templates. This experience will come in handy when you realize your projects.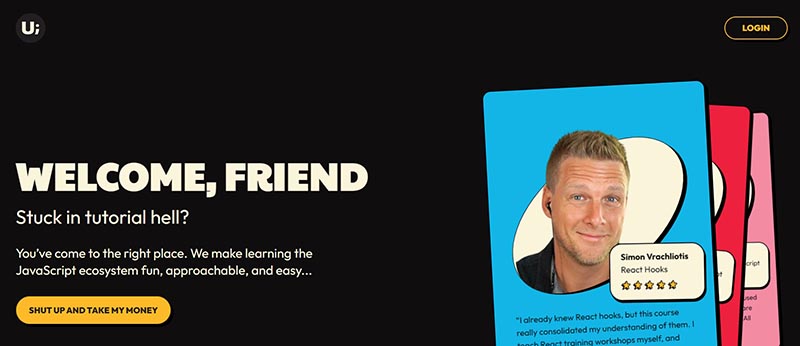 ResponsiveDesign.is – is a great source for web design inspiration, where you can also see how a certain website will be displayed on various devices, including tablets and smartphones. You will find many useful recommendations on design and development and strategic content in the blog. Moreover, responsive design. Has its podcast. Although the number of works presented on the website is comparatively low, it is worth visiting.
Mobile App UI UX Design Inspiration

Snapseed – is an interesting mobile application for iOS and Android which allows you to edit photos. If you like to take pictures with your phone, you will like this app as it offers a wide range of features, being rather simple and intuitive at the same time. Moreover, its minimalistic design is also very attractive.

It could seem that Lifesum is just another application dedicated to a healthy lifestyle, but it has an outstanding design. All such applications ought to be like that. The colors on the screen are combined attractively. There are several simple and beautiful pages with bright background, which looks balanced and user-friendly.  The app is available both for iOS and Android.

Headspace is a mobile application specifically designed for more productive meditation. It can help you to relieve stress, relax, and concentrate. This application has gained popularity due to its beautiful design and useful features. Its UI design is very attractive and easy to navigate.

With the application called HotelTonight, you can book a hotel room whenever you need.  We have added it to our list because of its sophisticated design, especially its dark theme with a great combo of black and purple. The product sells well, is popular, and its design is one of the keys to success so that you can give yourself some valuable insights.

Day One Journal – is a platform for your journal. This app for iOS and Android appeared several years ago, but it is constantly developing and becoming smarter and more useful. Its UX design is outstanding. For example, the user can identify their location and calculate the speed with which they move. One can also save a track that was playing at a particular moment. Such web resources can become excellent sources of inspiration for web designers.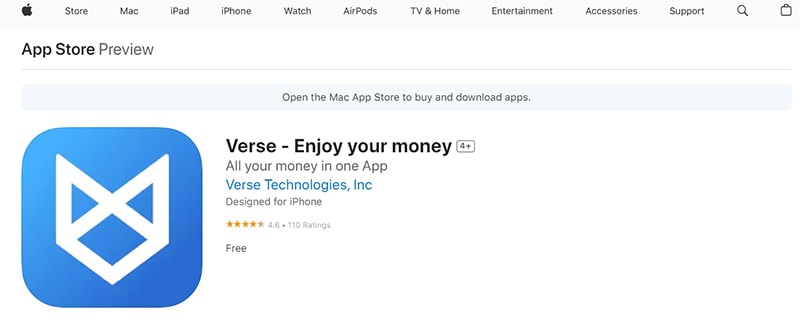 This mobile application is designed for payment operations. It can boast its stunning UI design, combining simplicity, elegance, clarity, and readable fonts. Monotonous colors and well-thought-out typography is a great solutions for such applications. Please note that it is available both for iOS and Android.
Summary
Inspiration plays a crucial role in the success of any web designer. Web designers can create fun and engaging websites that lead to measurable results by exploring different styles, including specific client details and showcasing elements. To optimize website performance, designers can use Plerdy's system to track and analyze visitor data, allowing continued growth and improvement. Online academies like Udemy offer pro courses on web design and marketing, providing designers with the tools and knowledge necessary to succeed in e-commerce and other industries. With attention to detail and reference to portfolios and images, designers can create websites that leave a lasting impression on visitors across digital platforms.