If you're looking for an accurate, step-by-step, ready-to-use SEO audit checklist, you'll love this post with its 25 SEO tips. In this post, you'll learn about these matters in detail and familiarize yourself with useful SEO tips on their implementation.
If you've created SEO-friendly content, including all the SEO "ingredients," your web page will be higher ranked by search engines. The higher your website's position in search results is, the more users will pay attention to it. Thus, your website's SEO ensures that its content features all the necessary elements to attract search engines' attention, thus contributing to its higher ranking.
Whether you want to work on a startup or have long had your website, you must clearly understand the on-page SEO process to improve its visibility on the Google search engine.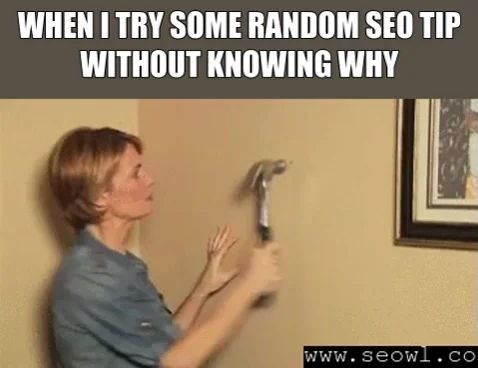 For this purpose, we have selected the 25 most crucial aspects and provided tips for you, which affect the website's rating and should be considered in SEO promotion.
Why is an SEO Audit Important?
Have you poured your heart and soul into a website and realized it's not performing as well as you hoped? SEO audits, like car diagnosis, are crucial in determining your website's performance. With an audit, it's possible to uncover everything affecting your website.
Performing an SEO audit is essential for a successful SEO strategy. It lets you detect and prioritize website errors, evaluate how specific SEO activities affect your website condition, and devise a tailor-made game plan. It also helps you stay updated with ever-changing Google algorithms, obtain valuable data about your website, find inspiration for further growth and development, and benchmark your operations against your competitors' strategies.
In summary, performing an SEO audit is a powerful way to diagnose and benchmark your website for successes, problems, and improvement opportunities. Don't wait until your website suffers from low organic traffic. Take action and perform an SEO audit today.
186 SEO tips and checklist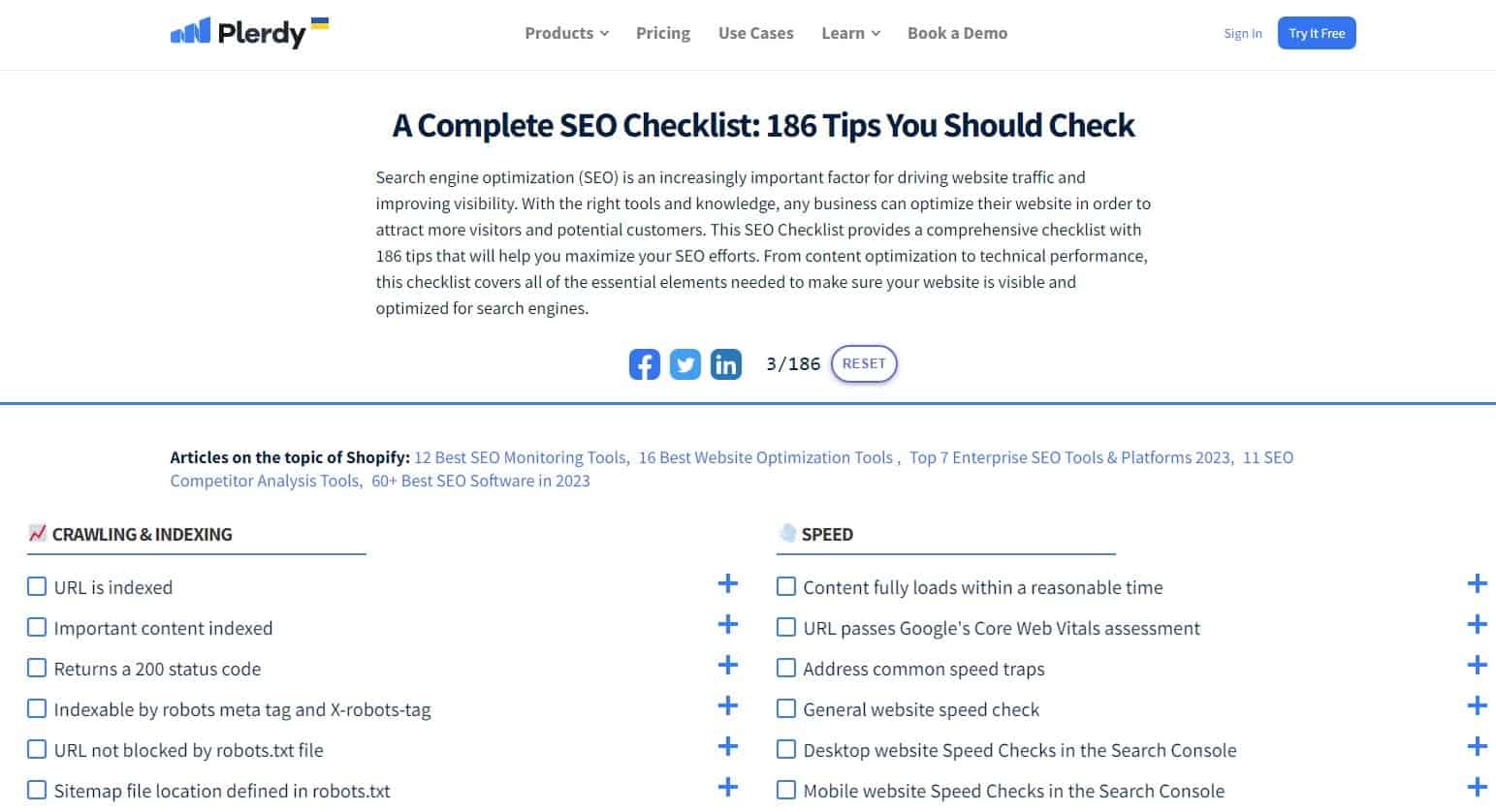 Search engine optimization (SEO) is essential to boost your website's organic traffic and improve its visibility on search engines. The good news is that you can maximize your website's SEO efforts with 186 SEO tips and checklists available. This checklist covers all the essential elements to ensure your website is visible and optimized for search engines.
Some of the critical areas covered in this checklist include crawling and indexing, meta and structured data, page-level and elements analysis, content, keyword analysis, backlinks, mobile optimization, website speed, security, international and multilingual websites, Google, website architecture, technical SEO checks, images/video, competition analysis, and local SEO.
Following the 186 SEO checklists ensures your website is optimized for search engines and attracts potential customers. So bookmark this checklist, keep it handy, and optimize your website today. SEO is an ongoing process, so keep reviewing and updating your website.
SEO case study and tips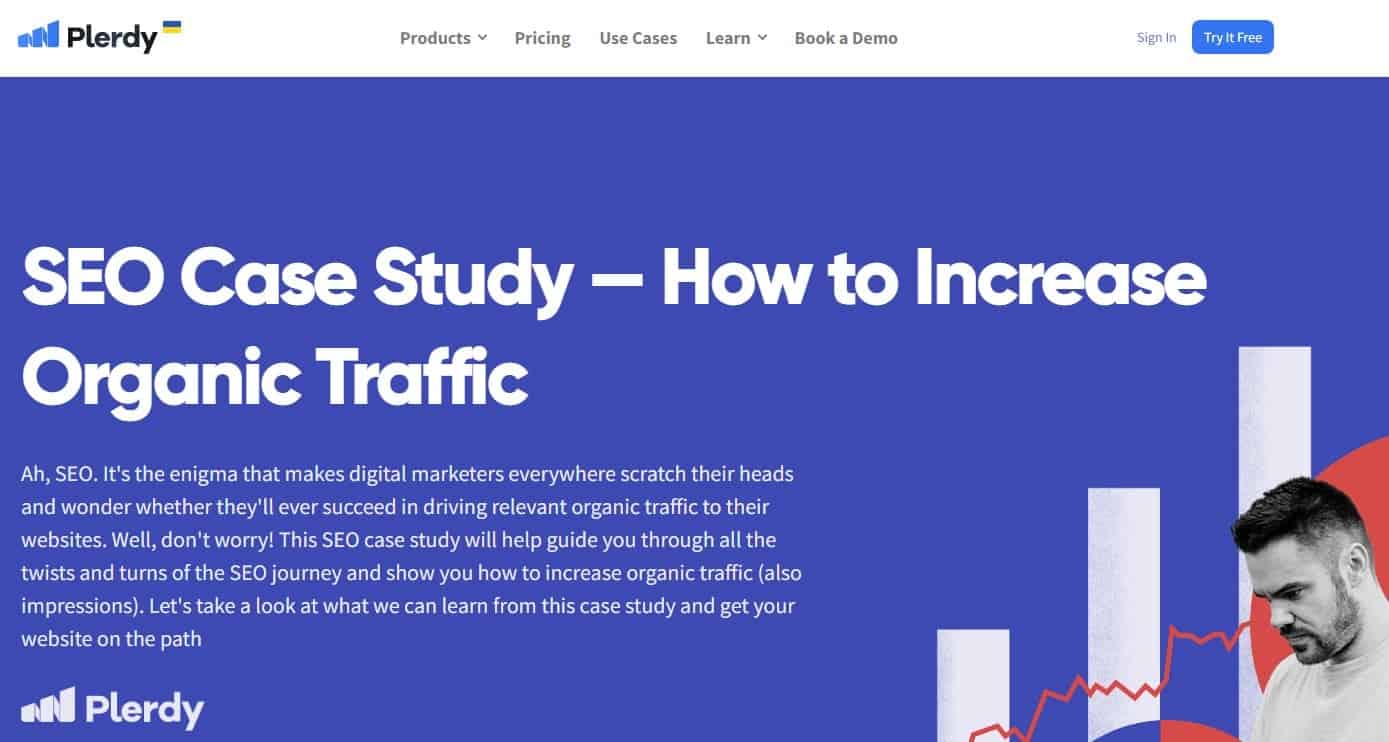 Do you need help increasing organic (SEO) traffic to your website? Well, you're not alone. This SEO case study will guide you through the twists and turns of the SEO journey and show you how to boost your organic traffic.
The case study uses the example of the Plerdy website to demonstrate how we increased organic traffic through keyword optimization. We used tools like the Plerdy SEO Checker, Google Search Console, and Ahrefs to research keyword gaps and analyze search positions.
After generating a list of missing keywords, we naturally included them in the text by adding new sentences or paragraphs. This approach allowed us to optimize the pages with minimum effort. The results were impressive, with a significant increase in impressions, new and enhanced keywords, and clicks.
To optimize your website pages, follow these steps:
First, find the missing SEO keywords and enrich your content with them.
Then, smoothly add new sentences or paragraphs with keywords to the text.
Avoid deleting existing content and try to keep it natural.
These simple tips can boost your organic traffic and improve your website's search engine ranking.
SEO trends impact SEO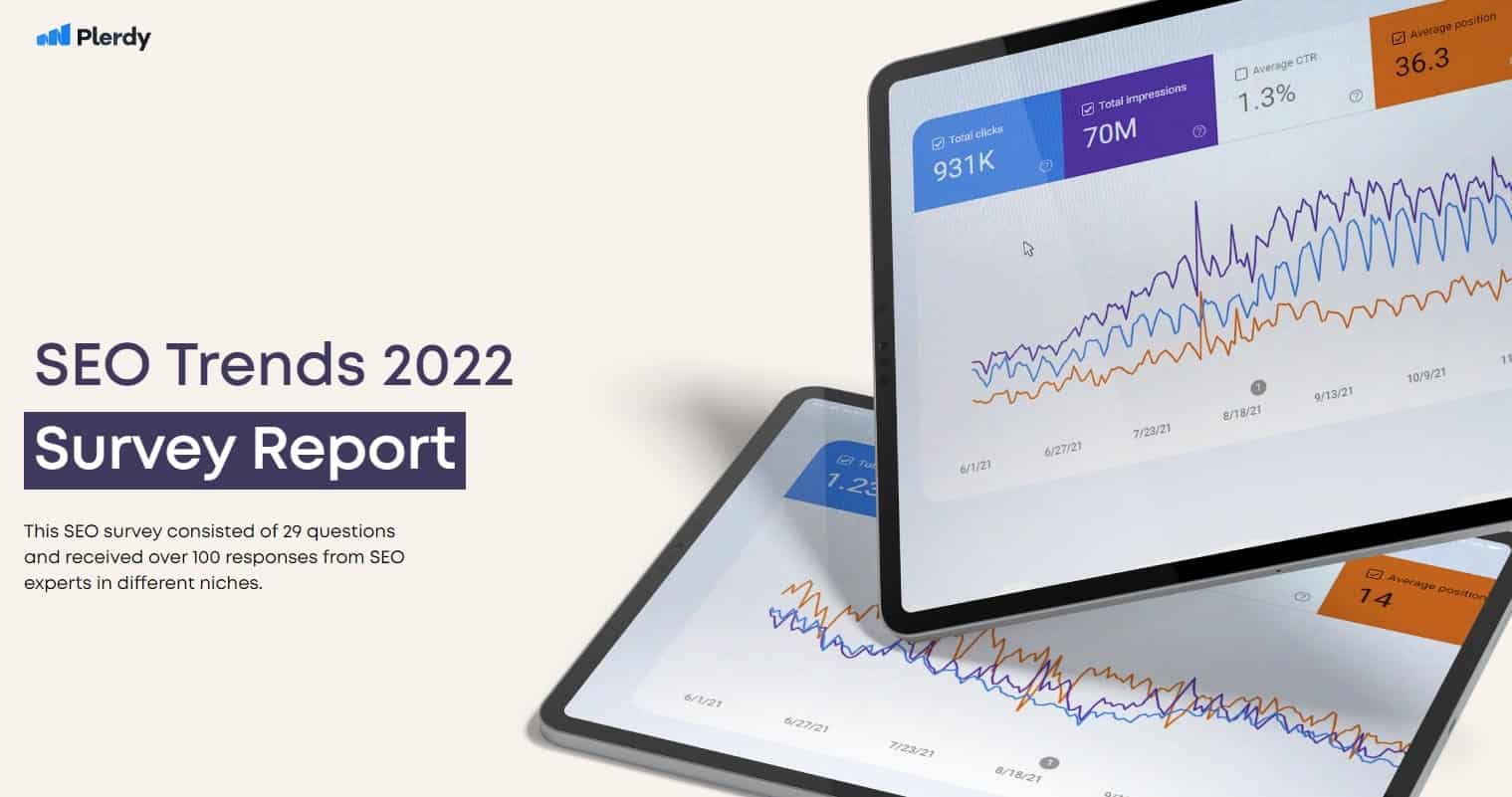 The SEO landscape is ever-changing, and staying ahead of the trends is vital for boosting organic traffic to your website. The SEO Trends 2022 Survey Report, consisting of 29 questions and over 100 responses from SEO experts in different niches, provides valuable insights into the latest trends in SEO.
One of the trends to watch out for in 2022 is featured and zero-click snippets, which get the most attention in organic SERPs. In addition, structured data and schema markup can help your pages win this search result.
Another evergreen trend that will continue in 2023 is E-A-T, which stands for Expertise, Authoritativeness, and Trustworthiness. To increase your website's E-A-T, invest in your brand now by partnering with credible sources to get mentions and be active in public events.
AI content will be overused in 2022, and while they can help with content creation, they cannot replace real writers. Therefore, careful use of AI tools is crucial to maintain quality over quantity.
Google will pay more attention to entities, and entity-based optimization will likely take over traditional keyword optimization. Visual search will also become more popular, but rich visuals may affect Core Web Vitals and PageSpeed metrics, leading to lower rankings.
It is essential to keep up with the latest SEO trends and adjust your strategy accordingly to stay ahead of the competition and boost your organic traffic.
Here is the List of 25 SEO Tips
As an experienced SEO specialist, I have had the opportunity to scrutinize the latest list of "25 SEO Tips Boost Organic Traffic in 2023." The collection of tips is comprehensive and reflects the most effective techniques for increasing organic traffic to any website. Any digital marketer worth their salt would appreciate the value of these tips in developing an effective SEO strategy for their website.
1. The main mirror and a single URL format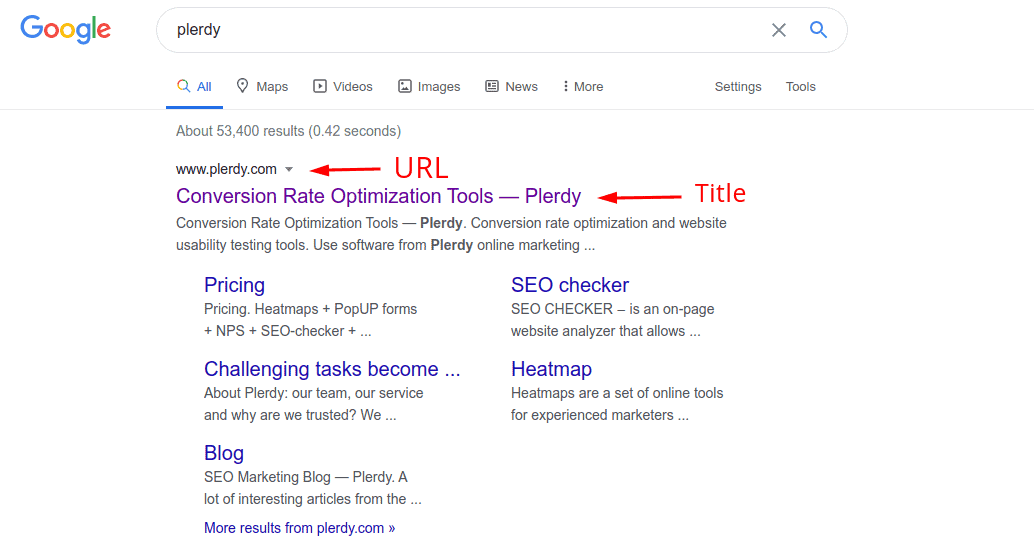 Thanks to a well-designed URL, people and search engines can immediately understand what the landing page is about. For example, the Plerdy website's URL given below is a "semantically accurate" URL, meaning it accurately describes the purpose of the page:
A user-friendly, semantically correct URL makes presenting information about a landing page easy, even if its title is hidden. It also gives visitors an improved user interface since they immediately know what to do after looking at the description and clicking the link.
Google is increasingly replacing the URL in the search results snippet area with the domain name and breadcrumb trail. This often happens when searching via mobile devices.
The main website mirror (with or without the www prefix) must be defined, and a 301 redirect from a non-main website mirror to the main one must be implemented.
Site pages accessible by URLs ending with a trailing slash  (site.com/stranica/) or without it (site.com/stranica) will be perceived as duplicates by a PC.
2. Checking the robots.txt and sitemap.xml files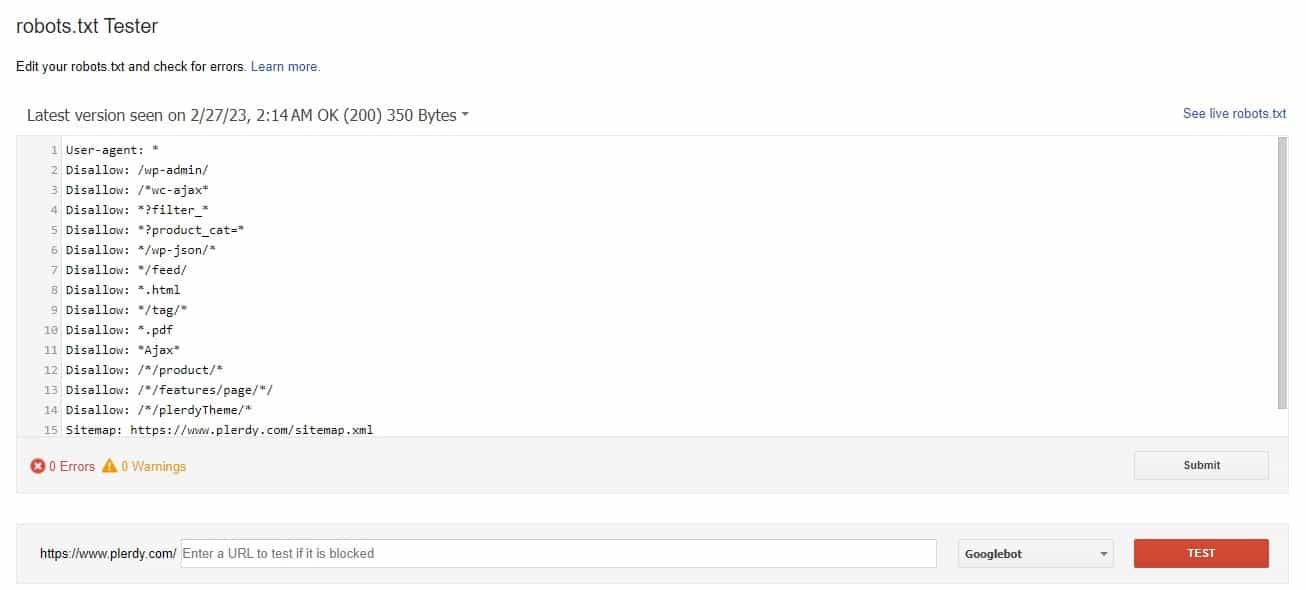 When optimizing your website for search engines, checking your robots.txt and sitemap.xml files is an essential SEO tip. An XML sitemap is a list of page links that tells web crawlers what content you consider most important on your website. While not mandatory, XML sitemaps are valuable tools for large or new websites with few external links. It's best practice to always reference your XML sitemap(s) in your robots.txt file, instructing crawlers on how to crawl your website. Your robots.txt file can include instructions on which pages to crawl or avoid and can even block specific bots from crawling your website entirely.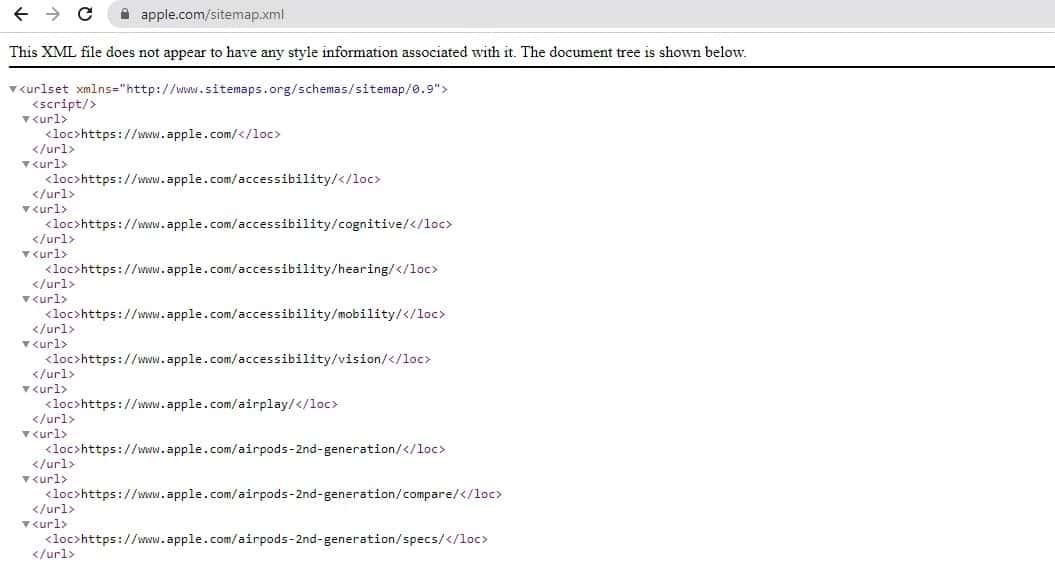 To ensure that search engines can find your XML sitemap, always reference the absolute URL in your robots.txt file, and consider submitting your sitemap(s) through Google Search Console and Bing Webmaster Tools. While a sitemap doesn't guarantee that all items will be crawled and indexed, it can improve crawling for larger or more specialized websites. Use the robots.txt Tester tool to ensure your robots.txt file is blocking Google web crawlers from specific URLs on your website.
3. Validation of the HTTP response headers from the server
A good URL should always return a 200 status code. Likewise, a good SEO redirection should always return 301 (beware of 302) redirects.
The most common HTTP status codes and their relation to SEO:
200 — OK
This implies that the browser found the URL, and the server returned a good page with content.
301 — Moved permanently
To move a page (or an entire website), always use 301 redirects for good SEO. Such redirect tells Google to monitor the new website. It transfers all the backlinks received by the old page to the new page. Redirect your 301 status from .htaccess (using RewriteRule … [R = 301, L]) or from the PHP header (…).
302 — Moved Temporarily
Many redirects are made in this way. Unfortunately, these need better-configured redirects in terms of SEO because the link juice needs to be recovered. Use 301 redirects instead to preserve the link juice.
404 — Not Found
It is recommended to identify which pages return 404 and fix them (either by creating the missing page or by making a 301 redirect of its URL to an existing page).
You can validate a server HTTP response here.
4. Checking for a custom 404 error page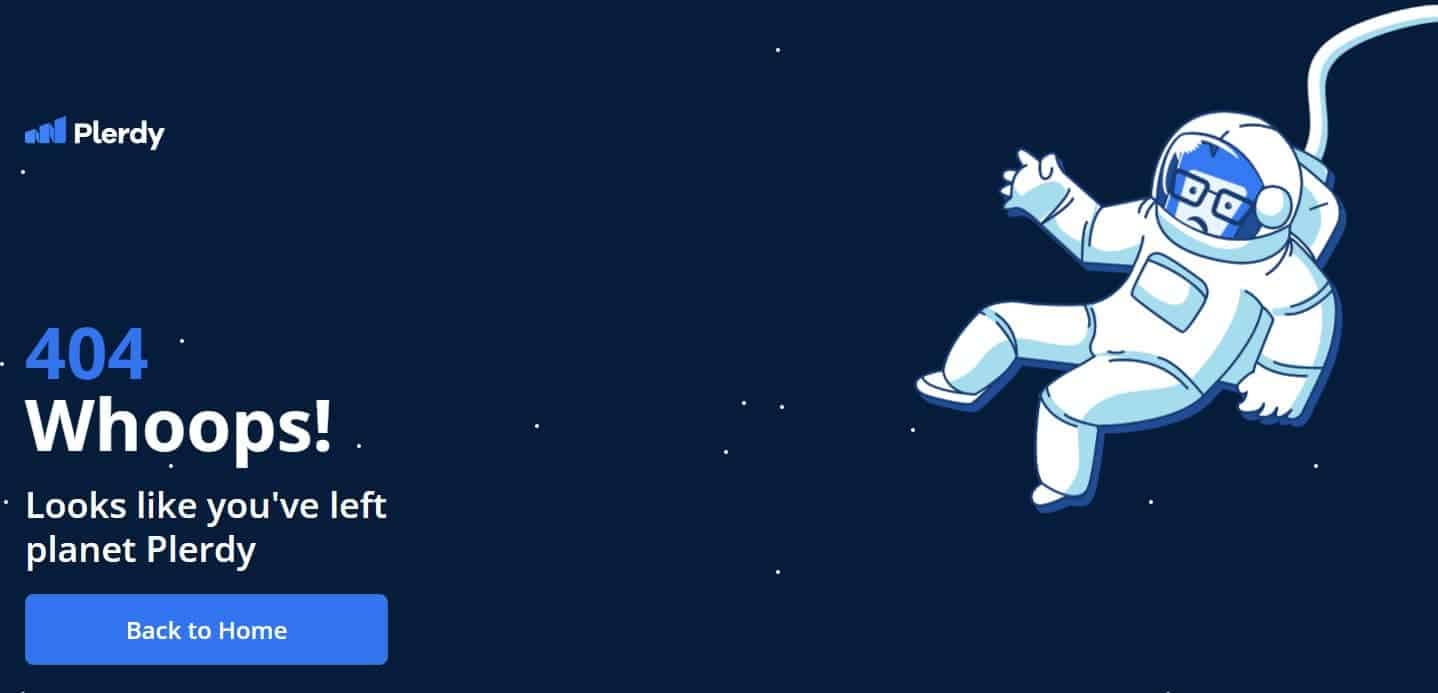 Search engines like Google and Bing move down websites with 404 errors. After the crawlers have found that many requests are fulfilled using 404 codes, it is assumed that the website needs to be better supported. Dead links affect a website's SEO ranking. Google can decrease its position on SERP or even stop indexing it, providing too many pages with 404 errors. This can cause a significant decrease in website traffic.
5. Meta Title and Meta Description
A meta title and meta description are usually displayed when your page appears in Google or other search engines. You can update the SEO settings for each project page using the page settings.
A meta title is an HTML element that defines the title of a web page. A title tag is displayed on search engine results pages (SERP) as a clickable title for a given result. Title tags are important for usability, SEO, and social sharing. The web page title tag is intended to accurately and briefly describe the page content. As a rule, Google displays a title tag's first 50-60 characters. However, our research shows that if your titles are up to 60 characters long, about 90% can be expected to display correctly.
A meta description is a meta tag that summarizes 155-160 characters and describes a web page's content.
6. Checking pages' load performance

Users expect websites to be fast. Since the world has become more mobile and consumers expect services to be on-demand and delivered without hindrance. Therefore, low website speed can seriously affect SEO.
According to research, about 75% of users reject pages that take longer than 4 seconds to load. However, over 50% of users expect a page loading to take less than 2 seconds. In addition, the website's page load performance parameters are also taken into account by search engines. For example, you can use GTmetrix or Pingdom tools.
7. Checking CWV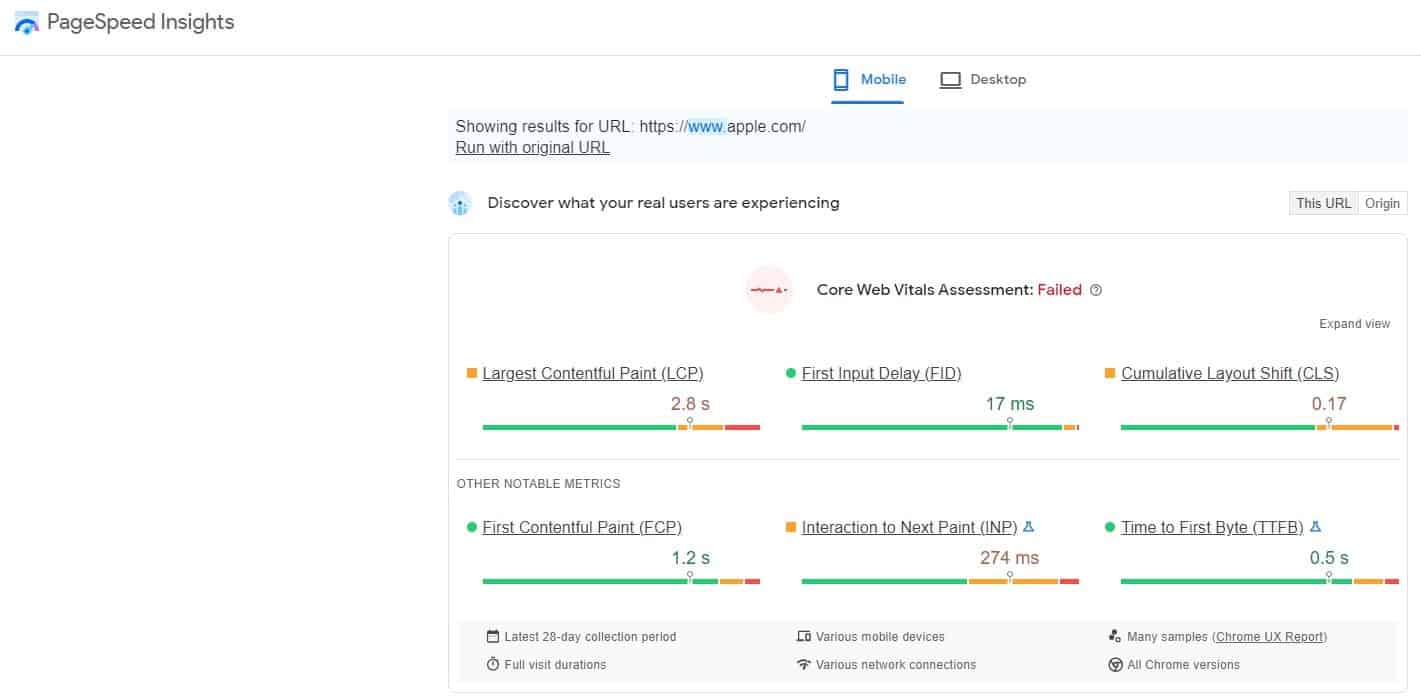 The Core Web Vitals report provides real-world usage data, giving insights into how your pages perform and whether they need improvement. Ultimately, this report helps you identify poor user experiences on your website, allowing you to fix them and improve user engagement and business metrics. For example, Farfetch saw a 1.3% increase in web conversion rate with each 100ms reduction in Largest Contentful Paint (LCP). At the same time, Yahoo! JAPAN experienced a 15% increase in page views per session and a 13% longer session duration by reducing Cumulative Layout Shift (CLS) by 0.2.
8. Mobile-friendly testing of the website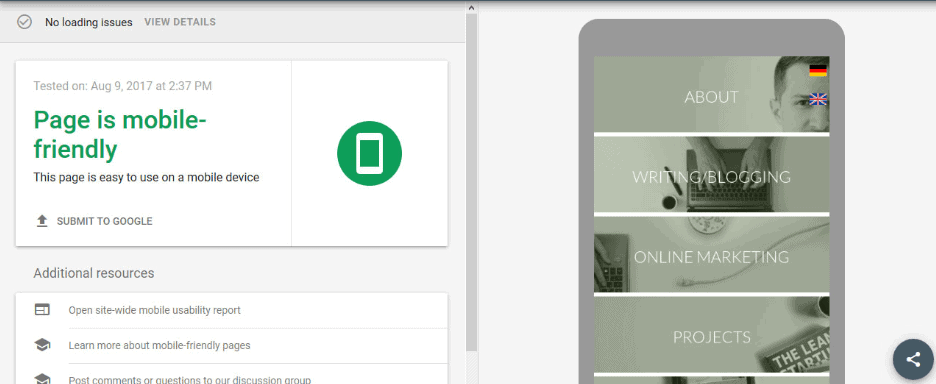 "Starting from April 21, we will expand the use of mobile-friendliness as a ranking signal. This change will affect mobile search in all languages worldwide and significantly impact our search results. "
If any mobile device usability errors appear on your website, Google will punish them with a lower rating in search results starting April 21. If you don't undertake steps to make the website responsive for mobile devices before the Google deadline, this can make your website virtually invisible. Thus, you will lose new customers, disappoint current customers, and lead to a loss of revenue.
You can check the website for responsiveness here.
9. The website's duplicate content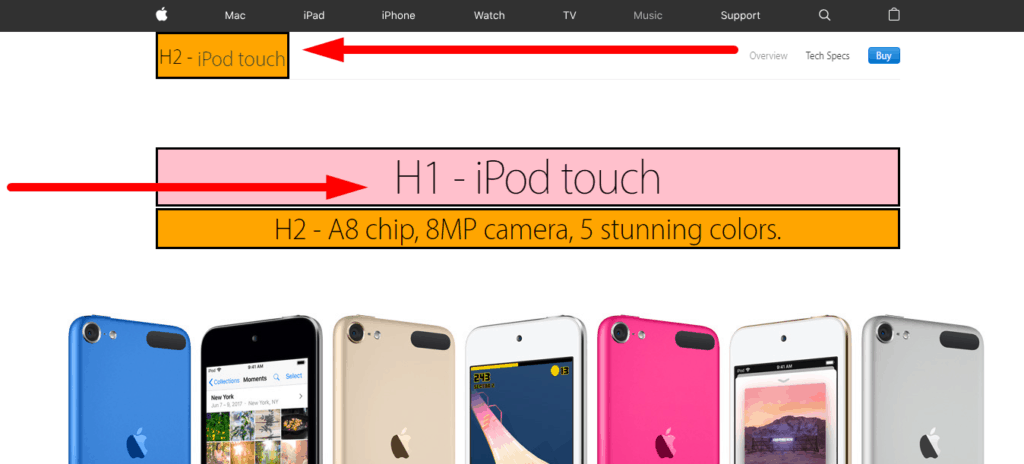 Duplicate content is content appearing in more than one place on the Internet. This "one place" has a unique website address (URL). Therefore, if the same content appears on multiple web addresses, you deal with duplicate content.
Although this is not technically a punishment, duplicate content can sometimes affect your Search Engine Optimization and rankings. For example, when there are multiple parts of what Google calls "appreciably similar" content in competitors, search engines may find it difficult to decide which version complies with a given search query.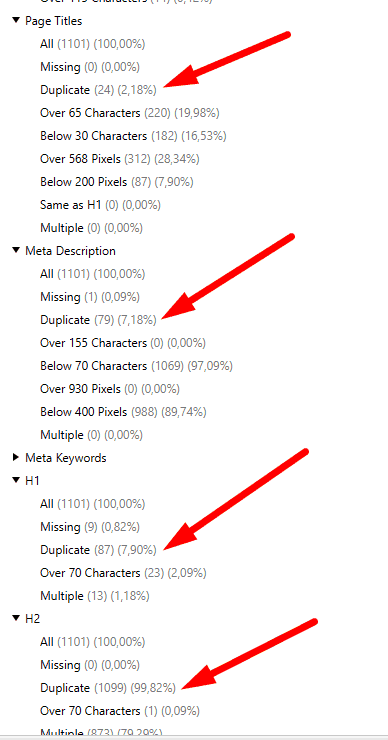 Fixing problems with duplicate content comes down to the same central idea, specifying which duplicates are "correct."
10. Extra outbound links on the website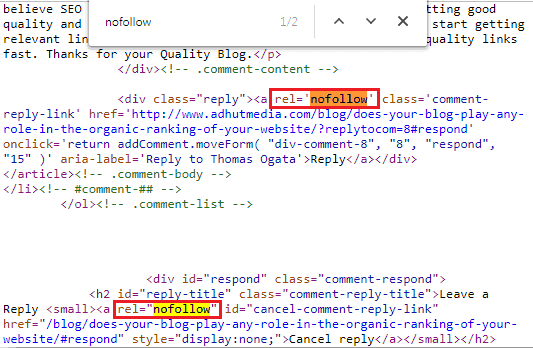 Web admins are getting suggested by Google to use the rel="nofollow" tag in all hyperlinks created by users in blogs, comments, and other similar areas. This is applicable to prevent spammers from getting unnecessary credits on different websites by posting URLs pointing to their websites. Google's algorithm gives weight (for ranking) to website backlinks; that is why spammers try to publish the URLs of their websites in different places on the Internet, especially in comments or on websites where user-generated content may be displayed. Therefore, Google suggests that all scripts allowing such backlinks add the rel="nofollow" tag to the hyperlink tag. Thus, Google's SEO algorithm will discount the credit spam websites receive by publishing such links.
11. Write Original Quality Content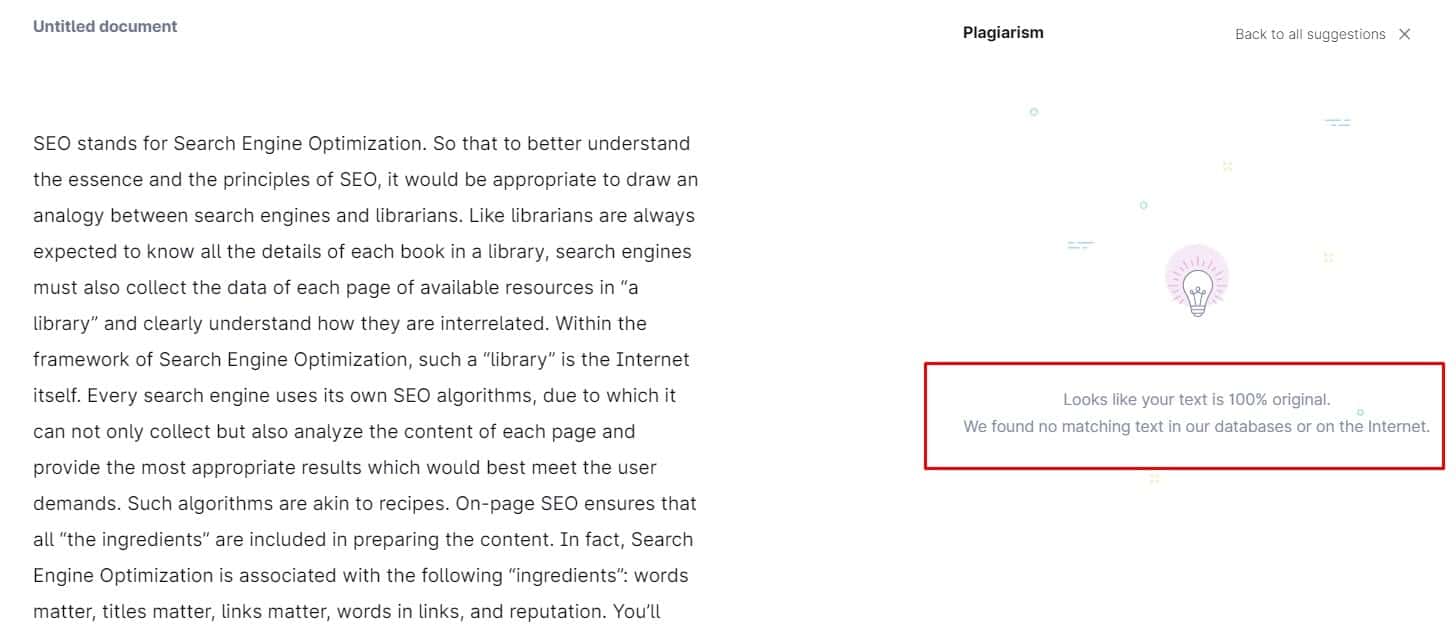 Google loves originality regarding content, and it's easy to understand why. After all, the company's mission is to organize the world's information and make it universally accessible. So if you want your content to rank high in search engine results pages (SERPs), you must create something valuable/unique. But how can you do that?
First, you must keep your audience and their search intent in mind. What are they looking for, and how can you provide them with something different from what's already there? Conduct keyword research to discover what people are searching for and create content around those terms (also based on your niche). But don't just regurgitate what's already been said; add your professional opinion or unique angle to the story.
Remember, quality content matters more than ever, and originality is key to boosting organic traffic to your website. With Google's new helpful content update, the quality of your content can have an even bigger impact on your SEO rankings. So, stand out by being original and creating something valuable for your audience.
12. Enable the caching of your website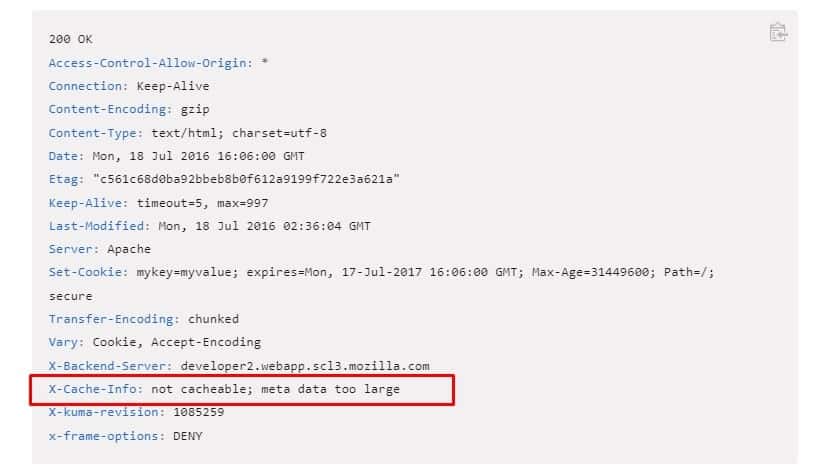 Caching your website is one of the best tips to boost your SEO ranking. Caching involves serving up static HTML versions of your pages instead of accessing your database, which can be time-consuming. This process can be controlled at both the server and browser levels. Optimal server caching is essential for a successful user experience. You can set different cache times for different file types on your website based on the user's need to see the latest version of that file. Different file types should be cached differently. For example, your front-page content should be cached more often than images or stylesheets.
Browser caching occurs on an individual visitor level and is influenced by server caching settings. Browsers typically cache static assets such as images and CSS. Although you can't control how a user sets the browser cache, browser caching is still important for the user experience, as it helps the website to load faster.
There are cases when you want to avoid your website/pages being cached, like dynamic pages with constantly changing contents. You can use the content="no archive" and content="no-cache" tags in these situations.
Three methods can be used for caching your web pages: Alternative PHP caching, Quickcache, and WP Super Cache. If you have a WordPress website, WP Super Cache can be installed without programming knowledge.
13. Install the SSL certificate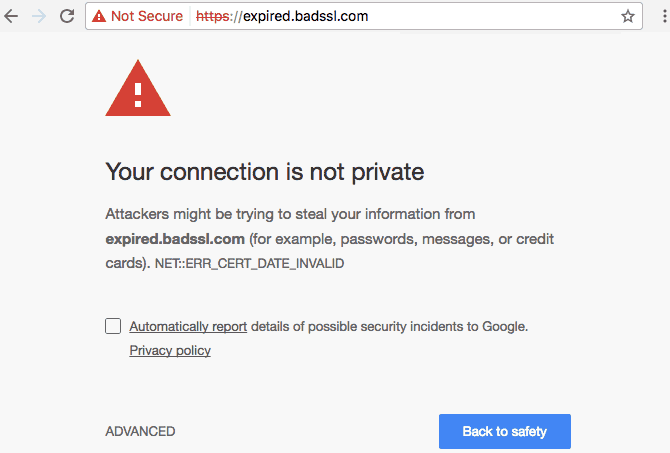 SSL stands for Secure Sockets Layer, a global standard security technology ensuring encrypted communication between a web browser and a web server. Millions of Internet businesses and individuals use it to reduce the risk of losing sensitive information (such as credit card numbers, user names, passwords, email messages, etc.) and protect it from theft or forgery by hackers. SSL allows a private "conversation" between only two intended parties.
An SSL certificate (a "digital certificate") is installed on the Web server to create such a secure connection. The certificate performs two functions:
it verifies the identity of the website (ensuring visitors that they are not on a bogus website)
it encrypts the data being transmitted.
14. Ensure a clear call to action (CTA)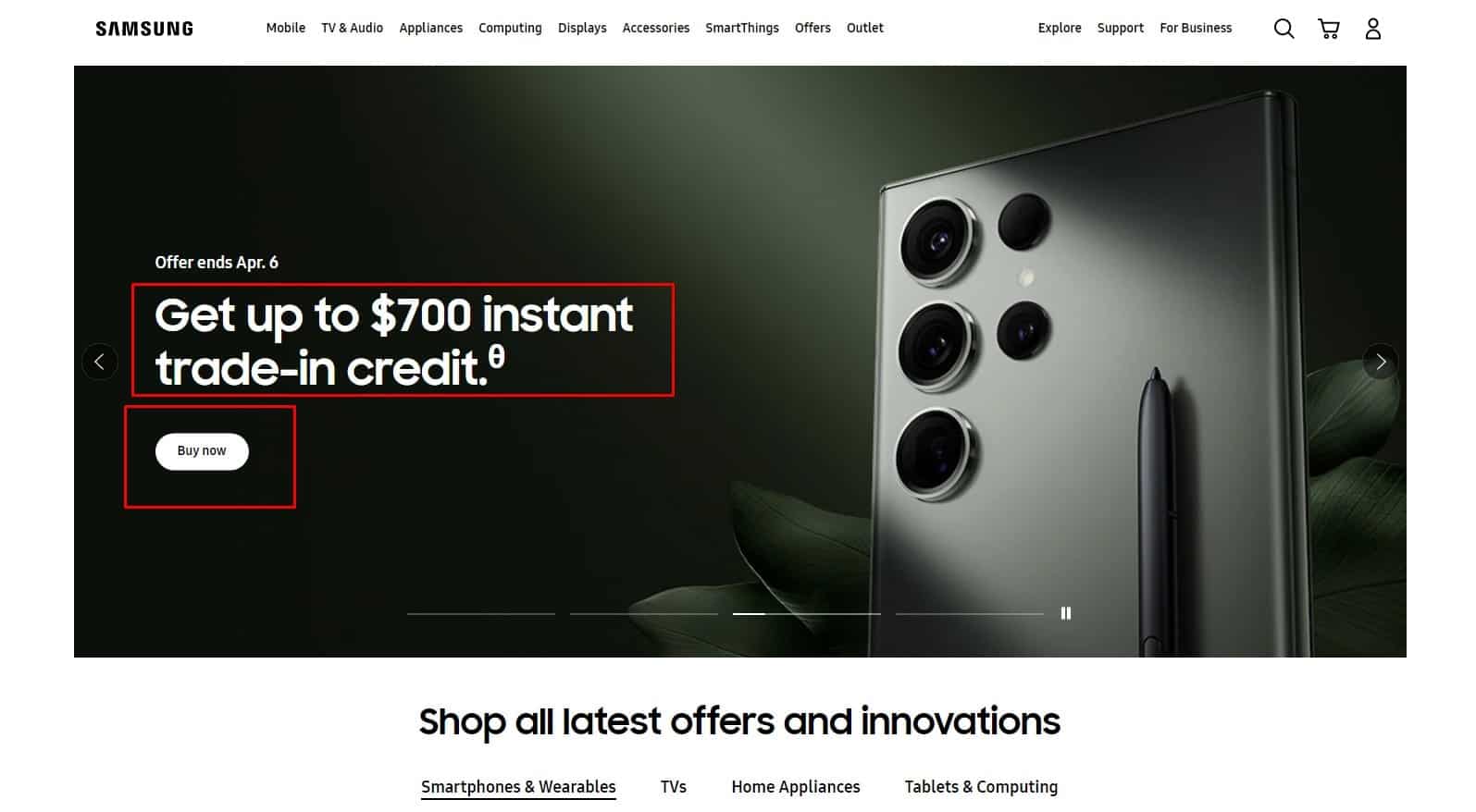 A call to action (CTA) is key to any successful SEO strategy. A well-crafted CTA can help drive conversions and ultimately lead to more sales or leads for your business. Here are some tips for creating effective CTAs:
Be clear and concise in your messaging
Use action-oriented language to encourage visitors to take action
Make the CTA stand out visually on the page
Consider the placement of the CTA on the page for maximum visibility and impact
Test different variations of CTAs to determine which is most effective
For example, a CTA on a product page for a t-shirt could be "Add to Cart" or "Buy Now," with a bright-colored button that stands out on the product page or category.
15. Beware of AI-generated content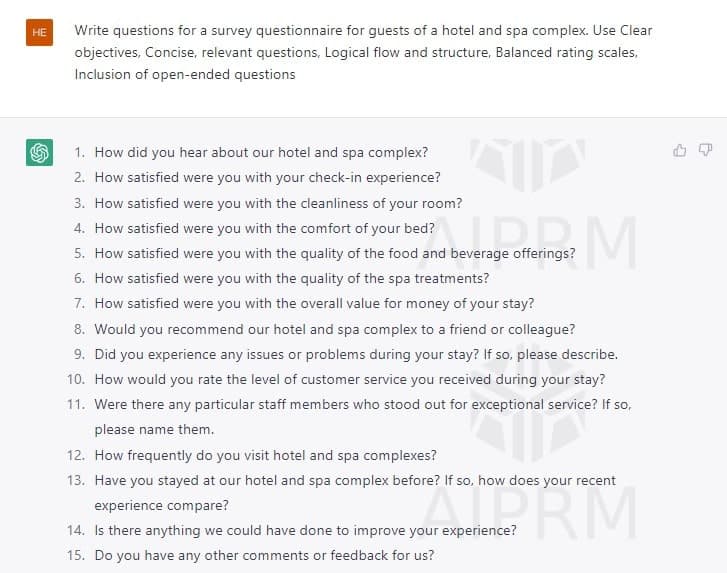 AI-generated content has become a hot topic in the SEO community. However, according to Google's webmaster guidelines, automatically generated content is considered spam, and it's not something that Google wants to see in its index. In a recent Google Search Central SEO office-hours hangout, John Mueller, Google's Search Advocate, stated that AI-generated content falls into the category of automatically-generated content, which Google has been trying to combat since its earliest days. While it needs to be clarified whether Google can detect the difference between content written by humans or machines, it's important to note that the content's quality matters to Google. As such, it's essential to be cautious about using AI-generated content on your website, as it could result in penalties or lower search engine rankings. Below are some of the past statements from Google on AI-generated content that provide additional context:
Content generators/spinners have been around since the start of the web. While Google doesn't necessarily have a problem with its use, it's important to focus on creating high-quality content.
Google would likely shift to focus more on the quality of the content rather than how it was generated, meaning that it might be okay with ranking machine-written content, but that day has yet to arrive.
Google does not want machine-translated content in its index, as it tends to underperform compared to human-written content.
While machine-written content is currently not okay with Google, that could change if Google cannot tell whether a script or a human wrote it.
Automated translation tools like Google Translate to create content for your website could be viewed as "creating auto-generated content, which would be against our Webmaster Guidelines."
Ultimately, while AI-generated content may seem like a quick and easy way to create content, it's important to be cautious when using it on your website. Instead, focus on creating original, high-quality content that provides value to your users and helps to improve your search engine rankings.
16. Accelerated Mobile Pages (AMP)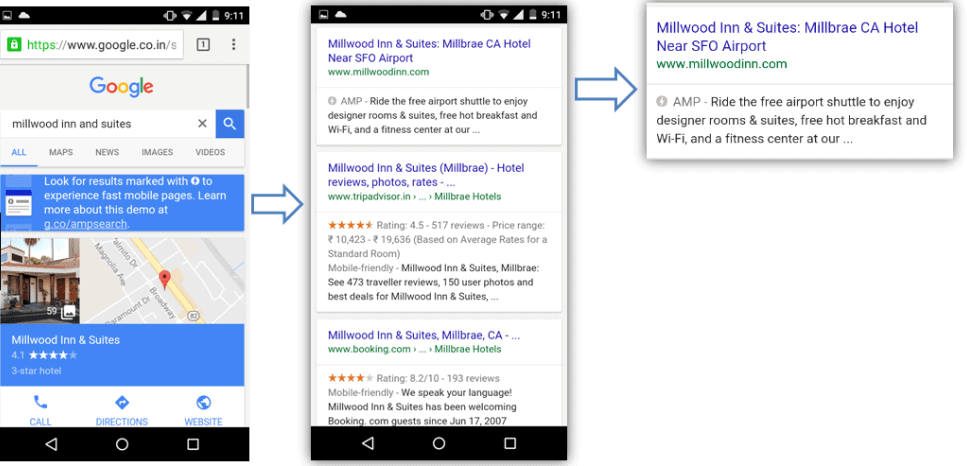 AMP  promised to deliver content at lightning-fast speeds by eliminating non-essential elements. At first, it was a popular solution for many website owners who wanted to move up in search results and get their content to their visitors faster. However, over time, AMP has lost its shine due to several issues.
One of the main issues with AMP is that Google recently stopped showing the AMP badge in search results. This indicates that AMP needs to gain more credibility with users. Additionally, a case study by Kinsta found that AMP reduced leads by as much as 59%.
Although AMP can be beneficial for delivering faster content, some drawbacks should be considered. One of the benefits of using AMP is that it can help improve website loading time, which is essential as more than half of internet traffic comes from mobile devices. However, some cons include reduced ad revenue, limited analytics, less control over content and design, and limits on lead capturing and social sharing.
Ultimately, whether to use AMP will depend on your website's needs and goals. While AMP can improve website loading time, there may be better solutions for some. Therefore, before putting AMP on their websites, website owners should consider its pros and cons.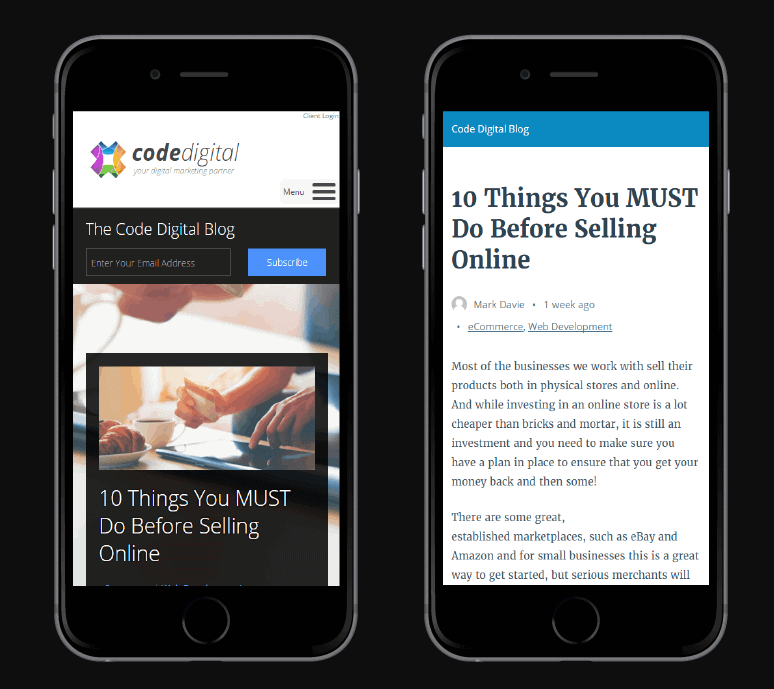 17. Analyze your competitor's
Analyzing your competitors is necessary to improve your website's SEO and rank higher in search results. Here are some tips for conducting a comprehensive competitor analysis:
Identify Your SEO Competitors Your top SEO competitors are the ones who rank on the first search page of the keywords you're targeting, regardless of whether they're your business competitors. So use Google to find out who they are.
Evaluate Keyword Difficulty Assess the strength of your SEO competitors by looking at their total domain strength and analyzing specific factors, such as domain authority, indexing in search engines, backlink data, Alexa rank, traffic volumes, and social signals.
Look For New Keyword Opportunities Use the term frequency-inverse document frequency analysis to enrich your existing content with keywords your competitors are using or to discover low-competition keywords you might have missed.
Analyze On-Page Optimization & On-Site Content Use a competitor analysis tool to analyze your competitors' on-site SEO, including metadata, headline strategies, and internal linking strategies. Keep track of topical relevance, content types, video length or word count, and the depth of detail covered.
Dig Into Competitor Backlink Profiles Find out where your rivals are earning their backlinks from and use that information to build high-quality links for your website.
Examine website Structure & UX. Ensure your website is faster, more responsive, and easier to navigate than your competitors. Optimize your sitemap for better crawl ability, optimize page speed, and ensure every website element is built with the searcher's intent.
Analyzing your competitors can uncover new SEO opportunities and improve your website's ranking.
18. Use multimedia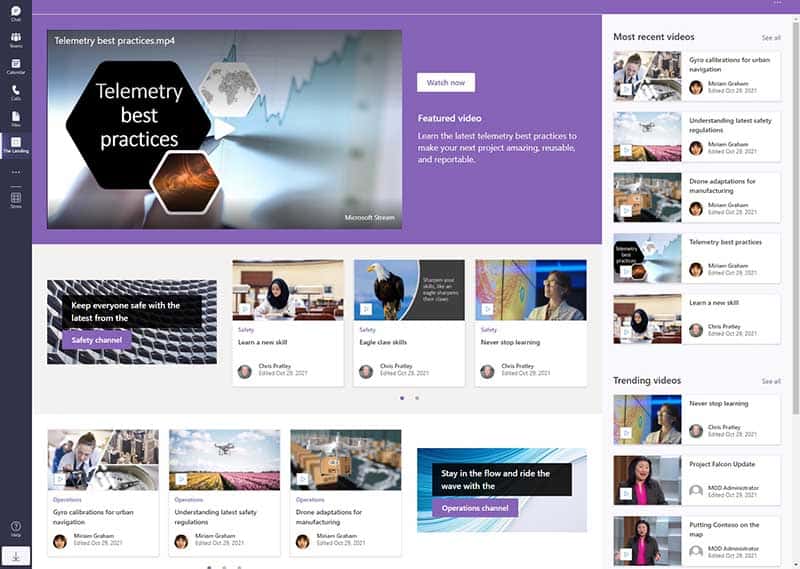 Another SEO ranking factor is the number of users interacting with your content. This is why using multimedia in your messages is a good idea. We've provided some tips on how to use it.
For example, you can create an interactive quiz and insert it into your blog to encourage interaction.
Audio, video and social media widgets can be named, among other ways of embedding multimedia.
Here are some easy-to-create media types which can be used in your messages and get links:
Memes
Excel charts
Citing Images (use Canva)
PowerPoint presentations
Screenshots
The data reveals that pages with multiple content types, such as text, images, videos, and so on, get more shared resources and backlinks than purely text pages.
19. Update old content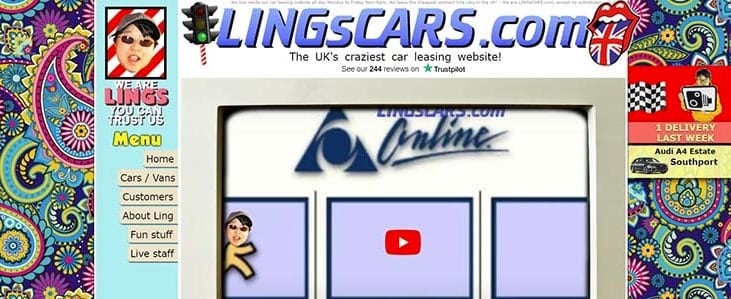 Well, your competitors are constantly updating their content, so you must keep up to stay relevant in the SERPs. Additionally, updating your content can improve your click-through rate by making it more appealing to users, leading to higher rankings. Also, fresh content ranks better, so reviving your old pieces by adding new information or updating outdated facts can boost your website.
So, how can you update your content effectively? Start by selecting pages that used to rank well but have yet to catch up or never performed as well as you hoped. Next, look for opportunities to add up-to-date facts and figures, and consider changing the piece's function to match the current searcher's intent better. And when you're revising, be sure to fix any grammar or spelling mistakes, as these can negatively impact the user experience and ultimately hurt your rankings. Updating old content may seem daunting but it can pay off in the long run.
20. Usability audit impact on SEO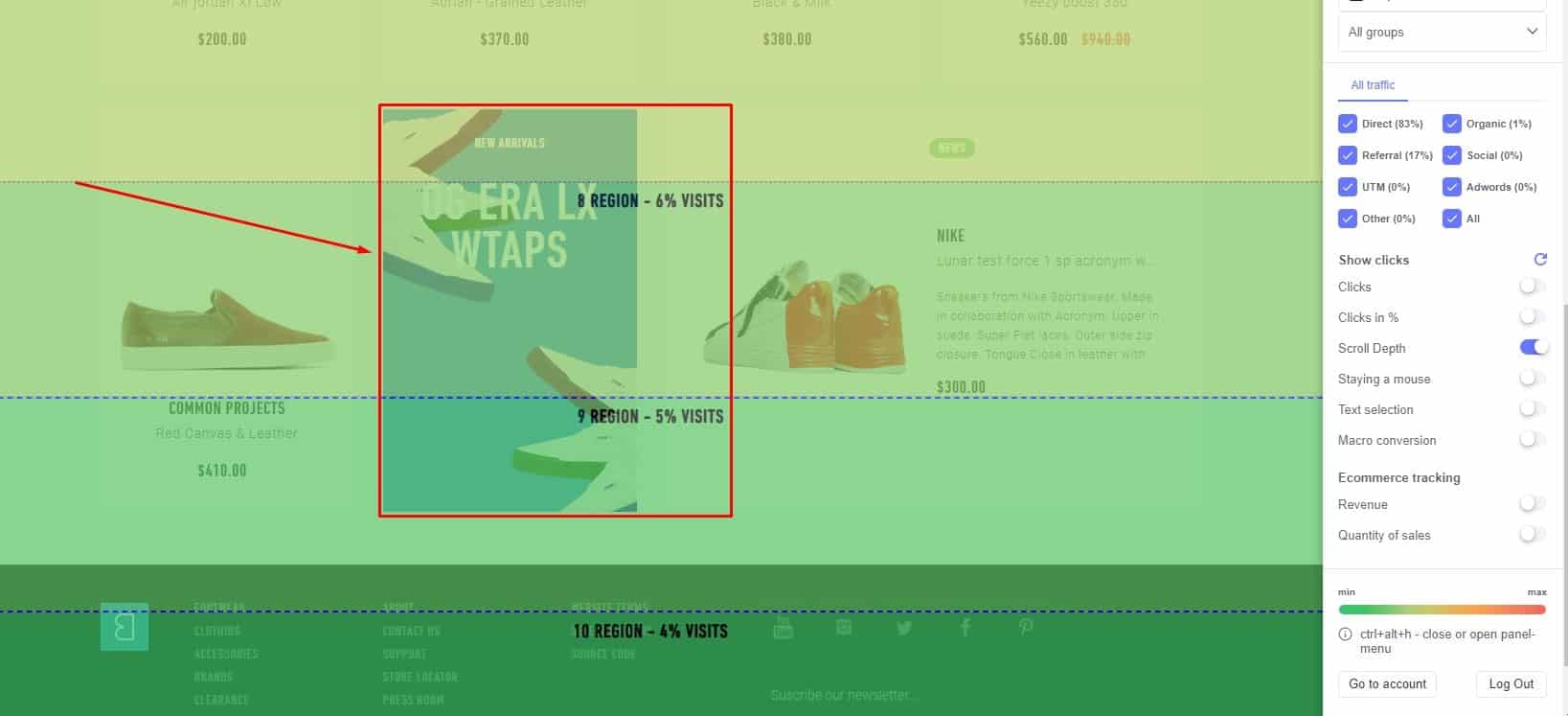 In the world of SEO, it's easy to get bogged down with the technical details of optimizing a website for search engines. First, however, it's important to remember the human element of SEO. Google's algorithm has always considered the user experience, where usability audits come into play. A usability audit can help you identify areas of your website that need improvement regarding user experience (UX), which can positively impact your SEO performance. By improving your website's usability, you'll make it easier for visitors to find what they're looking for and engage with your content. This can result in lower bounce rates. Some specific ways to improve your website's UX for better SEO include utilizing natural language processing. Remember, by putting the user first, you'll align your SEO strategies with how Google ranks websites.
21. Automatic SEO audit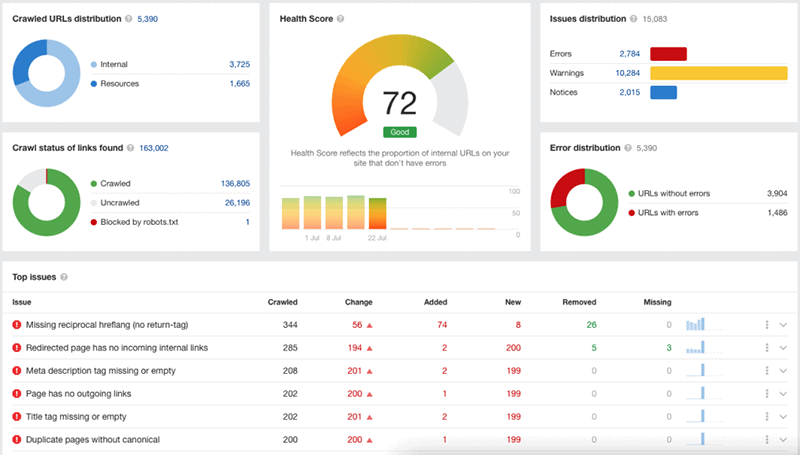 SEO improves search engine rankings. Therefore, SEO audits are crucial to identifying issues and preventing organic traffic loss. Plerdy's SEO Checker automates SEO audits quickly and easily. The menu's SEO Checker starts with SEO page analysis.
A competitive study lets you assess your market, competitors, and key keyword search landscape. Even if you're ranking first for your most essential keywords, you'll need to evaluate your SEO performance to stay ahead of the competition. So first, start an SEO competitive study by listing your competitors. Next, prioritize websites that rank well for your main keywords and any relevant extra keywords.
Find and close keyword gaps, discover strengths and weaknesses, and determine your competitors' most popular pages. The Keyword Gap tool helps detect your competitors' terms you share and don't share. After identifying gaps, you can close or exploit them.
Maintaining SEO rankings requires an automatic SEO audit and competitive analysis. It identifies significant SEO issues and reduces organic traffic loss. Use Plerdy's SEO Checker to assess your website's SEO health score, competition, and strengths and shortcomings.
22. Missing Keywords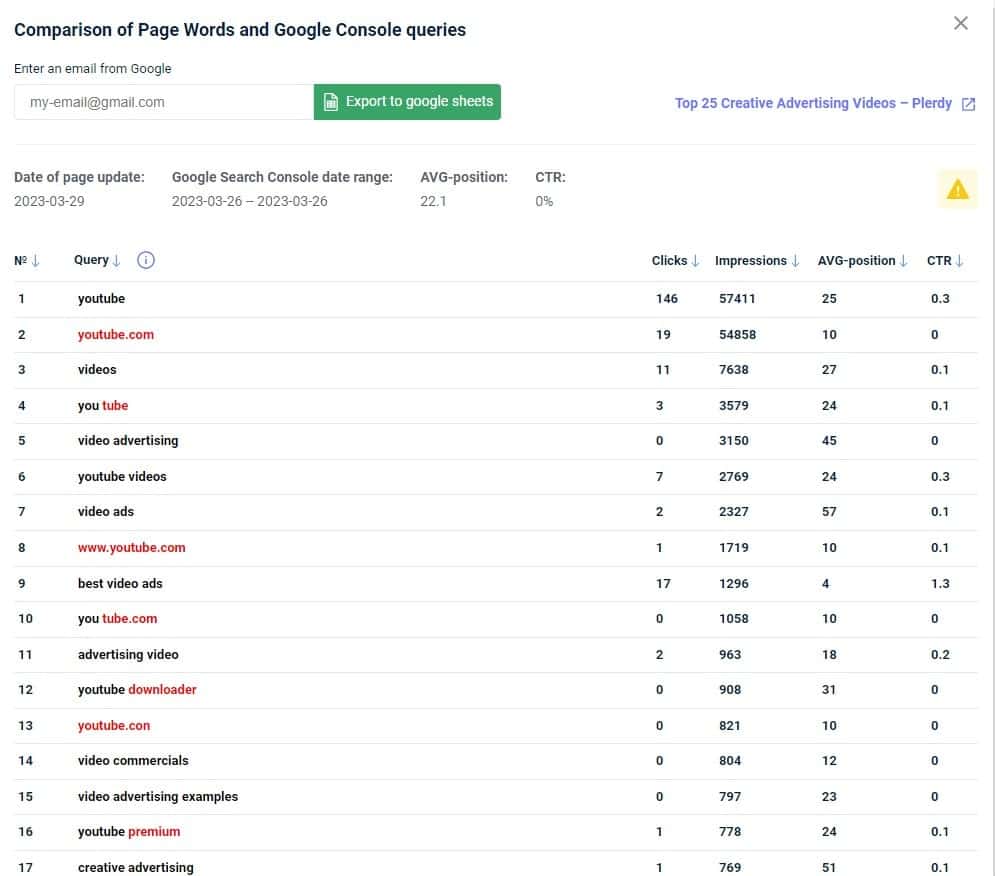 Plerdy with Google Search Console delivers impressions, clicks, and search queries for your website for free. Using Plerdy compares search queries to page content and conversions. These keywords instantly boost impressions, clicks, and conversions.
Follow the four simple steps and clear instructions in the SEO Checker > SEO settings > Google Search Console API section to set up and integrate GSC. After setup, click the "Page" tab in Google Search Console.
The "Page" tab lists your web pages, and the first report, "Present in GSC and absent on the page," compares the search queries your website had the impression for and the words in your content. Next, add missing keywords with enough impressions and relevancy to your content to optimize your page.
The second report shows only missing keywords, making adding them easier. Lastly, the last two reports show you the words on the website but not in GSC, helping you uncover better words that could hurt traffic and interest. Google Search Console with Plerdy can optimize your web pages and boost your online presence quickly.
23. Use FAQs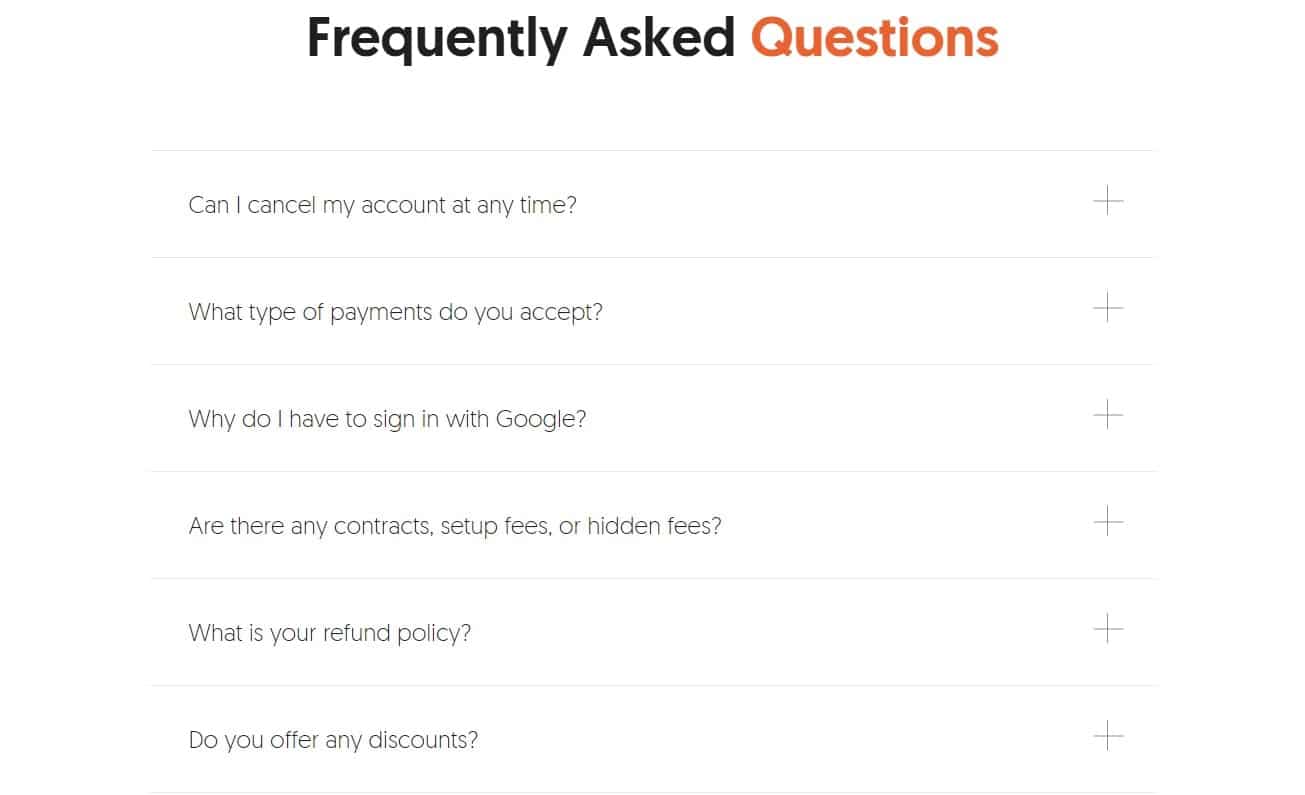 Using structured data like FAQPage, Question, and Answer can help your website reach the right users and qualify for rich results on Google Search. For example, FAQ pages contain questions and answers about a particular topic. Properly marking up your FAQ pages with structured data can help Google understand your website's content and display it more accurately to users. To add structured data to your website, you can follow these simple steps:
Add the required properties for your content to be eligible for display as a rich result.
Follow the guidelines to ensure your FAQ page is eligible for rich results.
Validate your code using the Rich Results Test and fix any critical errors.
Deploy a few pages that include your structured data, and use the URL Inspection tool to test how Google sees the page.
Allow time for re-crawling and re-indexing.
Remember that structured data is a standardized format for providing information about a page and classifying the page content. If you're new to structured data, it's best to learn more about how structured data works. Also, ensure your FAQ content is visible on the source page and doesn't contain inappropriate content. Using QAPage structured data is better if your website allows users to submit alternative answers to a single question.
24. Analysis of user behavior (usability)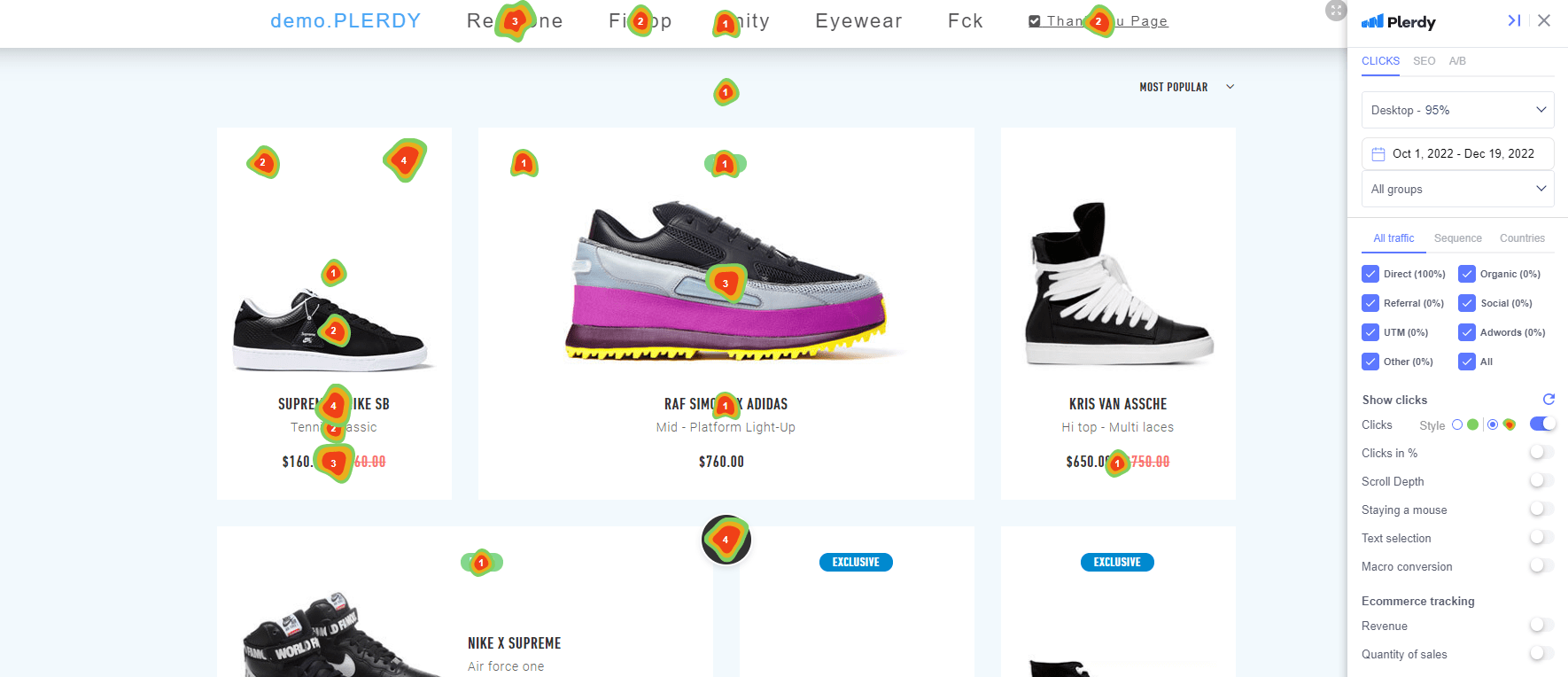 Analyzing user behavior is crucial for improving your website's usability and search engine optimization (SEO). Heatmaps, such as those offered by Plerdy, can provide valuable insights into how users interact with your website. By examining where users click, how far they scroll, how long they stay, and what they like and dislike, you can identify areas for improvement and optimize your website for a better user experience (UX).
To start with heatmaps, go to the Heatmaps tab in your Plerdy account and select a time range for analysis. It's important to have enough user interaction data to make meaningful decisions, so choose a time range that provides enough data for analysis. Next, you'll see the overall statistics of your website's user engagement, including the total amount of clicks and sessions without clicks.
One important indicator is the percentage of sessions without clicks or only on one page. High percentages suggest poor traffic quality and a need for investigation. The heatmap view displays hotspots on website elements that vary in size depending on the number of clicks. Hovering over them reveals more detailed information about the sequence of clicks. You can also switch to other views, such as the click-in % view or scroll depth report, to gain further insights.
Analyzing the scroll depth report can provide actionable strategies to improve your content structure, CTA placement, and overall user engagement. Additionally, by examining session replays, you can identify pain points and address technical issues or bugs. With these tips and Plerdy's user-friendly heatmaps, you can optimize your website for better usability and improved SEO.
25. Delete Zombie Pages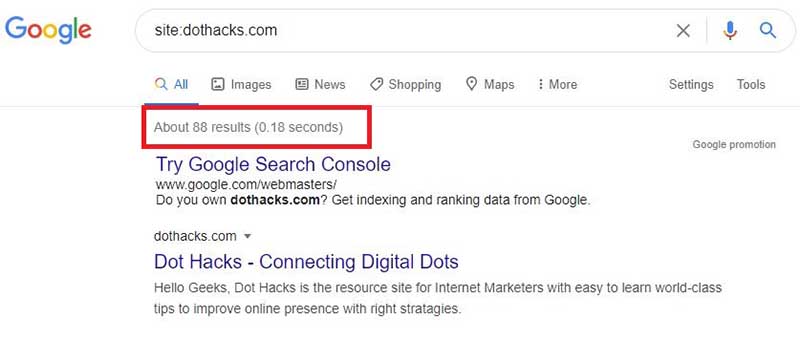 Zombie pages are those pages that generate little to no traffic and affect the ranking of your website on SERP. As Google ranks your website as a whole, the existence of Zombie pages reduces the overall ranking of a website and minimizes the click rate. So, why do we have to deal with the Zombie Pages? Deleting or correcting a website's zombie pages provides a better user experience and improves a website's bounce and conversion rate. Google also judges a website as a whole – compensating for the negative effects of zombie pages raises its overall score and improves its positioning. Removing or blocking the indexing of zombie pages allows the spreading of the crawl time allocated to a website on its most significant pages. There are different types of zombie pages, including unindexed pages, non-responsive pages, obsolete or low-quality content, pages not optimized for SEO, annex pages, and orphan pages. Businesses should conduct regular SEO audits to identify and delete zombie pages to improve their ROI, reduce bounce rates, and improve conversion rates.
Summary
Implementing these 25 SEO tips can significantly boost your organic traffic in 2023. Writing excellent content and having a clean, well-designed website are primary factors that can bring your site to the top of search engine rankings. Building relationships with other websites through guest articles and backlinks can help establish your site as a reputable source. Important secondary factors include regular updates, location-specific keywords, and a clear call to action. Remember, SEO is a slow process, and results may take months to show. But if you keep track of your benchmarks and use these tricks, your company can save costs in the long run. One final thing to remember is that Google is constantly updating its algorithms (like RankBrain and Fred), so staying on top of these updates is crucial to staying relevant. And if you want to know more about how Plerdy can help with your SEO efforts, check out our website!