Dive into the treasure trove of Google Analytics mastery with our expert-curated selection of the 14 best courses ⚡. Elevate your skills and sharpen your insights with courses that specialize in niche sectors like:
E-commerce analytics
Conversion optimization
Traffic analysis
Custom dashboards
E-commerce wizards, you'll be head over heels with courses that unlock conversion-cracking insights. Those wearing the content marketer's hat get set to uncover content strategies with traffic analysis modules. Custom dashboards? Absolutely – tailor your data-view and track metrics like a pro. Steer through data with finesse, make informed decisions, and skyrocket your website's performance. In particular, you can polish your Google Analytics prowess with the Plerdy tool, which offers a seamless blend of SEO & UX optimization – propelling your website into a data-driven powerhouse. Integrate Google Analytics to unravel layers of user behavior. Chart a course through the maze of data and leverage insights to drive stellar performance. Fasten your seatbelts for an exciting journey into the depths of Google Analytics ⚡. Happy analyzing!
What Is Google Analytics?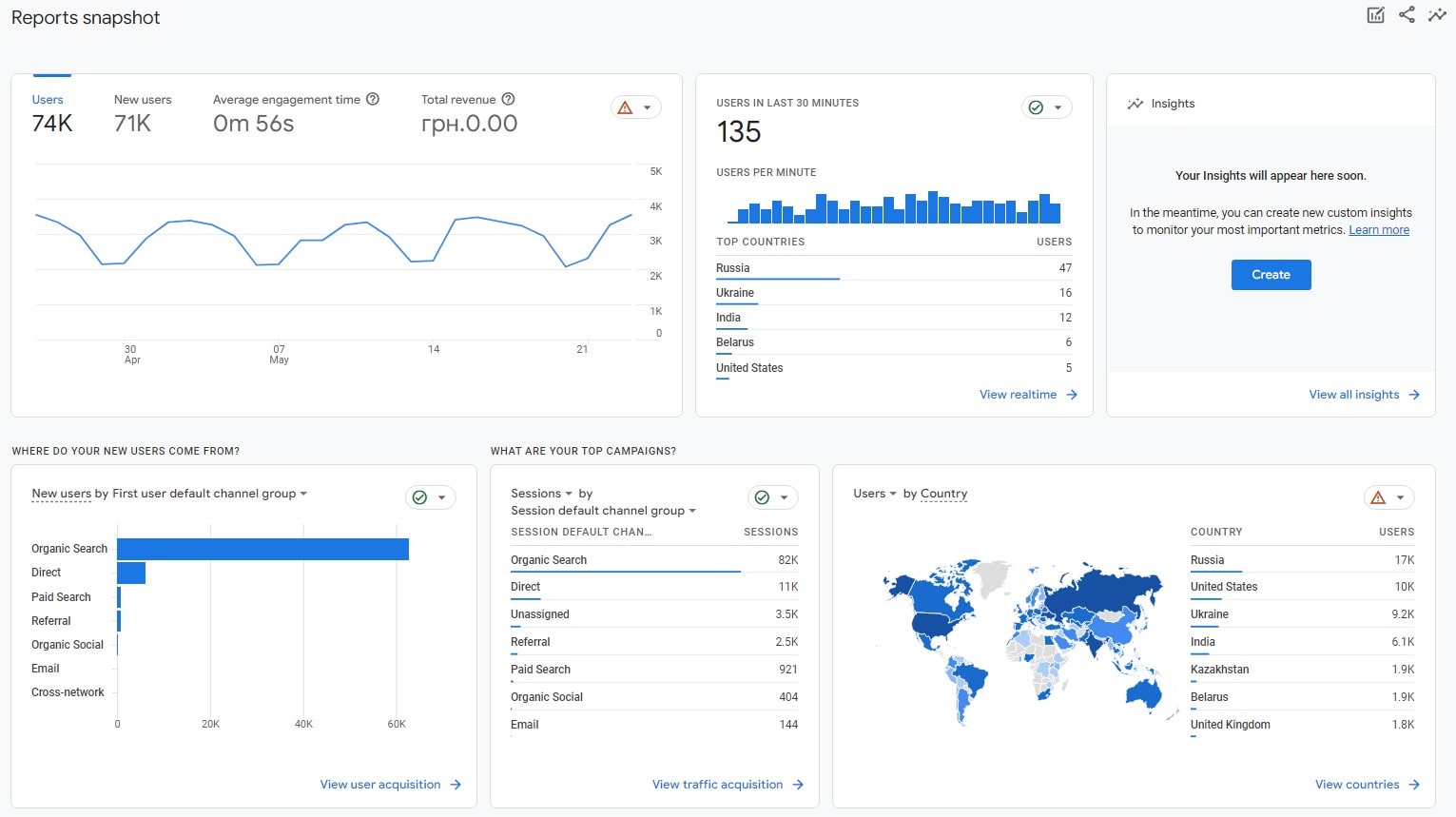 Get set to unravel the tapestry of Google Analytics – a treasure chest for data enthusiasts. Google Analytics ushers you into a wonderland of data, where metrics and reports team up to weave a vivid picture of your website's performance. For e-commerce tycoons, Google Analytics is the compass that guides the ship – tracking sales, monitoring user behavior, and shedding light on cart abandonment. For content marketers, it's like cracking the Da Vinci Code as you uncover which content keeps your audience glued and engaged.
Dive into Google Analytics with these power-packed features:
Audience Reports: Know who's frequenting your website – demographics, interests, and more.
Acquisition Reports: Pinpoint where your traffic is stemming from – organic search, social media, or referrals.
Behavior Reports: Monitor user engagement – pages viewed, time spent, and beyond.
Conversions: Keep tabs on the goals you set – be it newsletter sign-ups or product purchases.
The brilliance of Google Analytics doesn't stop here. Integrate it with Google Ads, and presto! You're steering a potent combo that syncs your advertising efforts with insights on steroids.
Courses – ah, the golden ticket! Fathom the depths of Google Analytics with cutting-edge courses that unravel the A-Z of data analytics. From the nitty-gritty of setting up an account to harnessing advanced features like custom dashboards – courses lay the roadmap for Google Analytics mastery.
With Google Analytics, you're no longer shooting in the dark. Data morphs into action, and guesswork gets booted out. Harness this tool to strategize, streamline, and scale – all with the power of data in your hands. Plunge headfirst into the Google Analytics odyssey and fasten your seatbelts – it's a ride of a lifetime. ⚡
How Is Google Analytics Training & Course Helpful?
Embarking on Google Analytics courses is akin to acquiring a treasure map leading to heaps of digital gold! Tame the beast that is data with expert training and pave your way to insightful decision-making. Google Analytics courses go above and beyond, transforming you from a data onlooker to a maestro orchestrating performance symphonies.
For the eCommerce barons, delve into courses that arm you with conversion tracking strategies, uncovering the nectar of customer behavior. Content creators stand tall with knowledge – master the art of identifying engaging content that sends sparks flying in audience circles.
Gorge on the following riveting aspects of Google Analytics courses:
Custom Reports: Wield the magic wand of customization, making reports dance to your tune.
Real-Time Analytics: Seize the moment, knowing what's hot and happening on your website right now.
Audience Segmentation: Slice and dice your audience, offering tailored content for diverse groups.
Multi-Channel Funnels: Illuminate the various paths customers tread before converting.
Furthermore, for those clad in the marketing armor, Google Analytics courses empower you with ROI analysis. Track every penny spent and gauge the thunder it's creating. Social media maestros leap into the social analytics feature to blaze trails on social platforms.
Attaining proficiency through Google Analytics courses is like donning an all-seeing eye, enabling you to pinpoint areas that scream for attention and those that deserve a pat on the back. Make an impression on your customers and audience while embracing the tide of data-driven decision-making. Strap on your Google Analytics rocket – destination: excellence! ⚡
Finally, having analyzed it, you will get better results. Here is a short content of what you will learn in our GA UA Basic course:
Universal Analytics Setup.
Implementation/Verification.
Destination goal.
Duration/pages per session.
Code implementation.
GTM implementation.
Plerdy event implementation.
Standard remarketing in UA.
And here are what you get having chosen the GA4 course:
Setup.
Implementation.
Events.
Audience.
Reporting.
There are many courses like this, so we have decided to make an overview.
Top Free Google Analytics Courses from Google
Google Analytics Academy offers several courses for people with different skills, so you will choose the right option here. In addition, we have prepared a more detailed overview of each course to google analytics offers.

With the help of this google analytics video course, you will learn everything you need to know about account creation, tracking code placement, and setting up data filters. The focus here is on the interface and reports. You will also be taught how to work with labels and summaries. Moreover, this analytics course google will help you understand traffic sources and set goals. Campaign tracking is included as well. There are four chapters and seventeen lessons in total.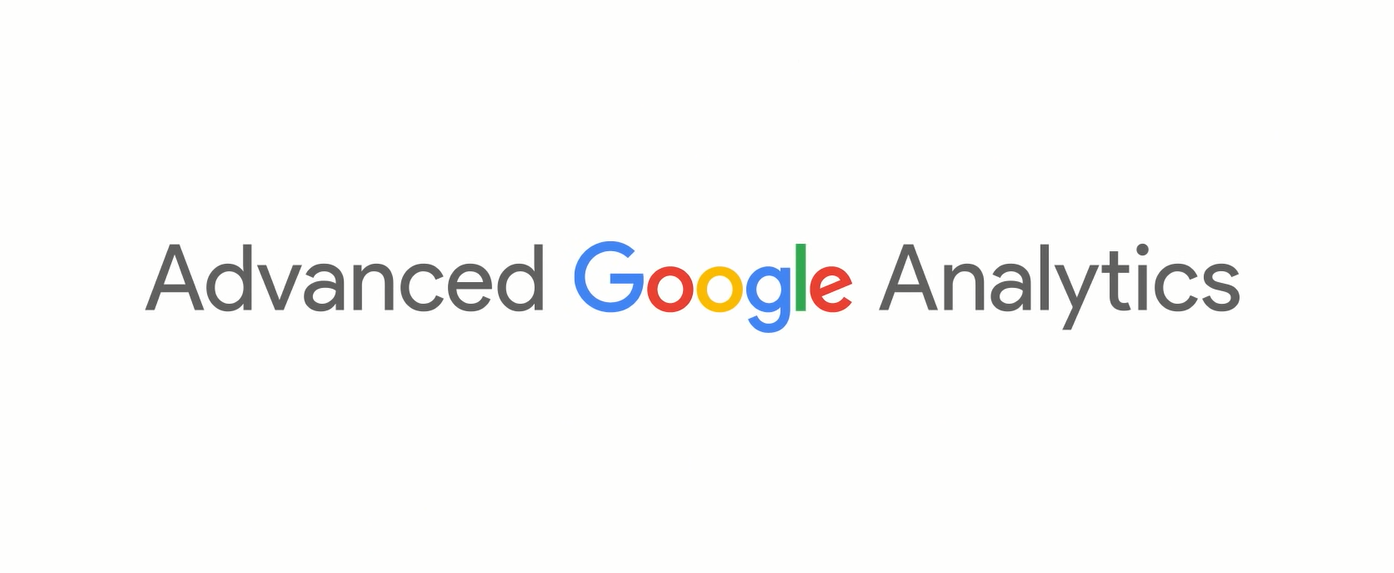 In this course in google analytics, you will learn more about the system: how it collects data, etc. You will get to know how to utilize custom metrics, how to track events, and more. Advanced techniques will open to you as well. Those are custom reports, segmentation, and channel reports. Traffic analysis is the focus here. There are four chapters and eighteen lessons in total.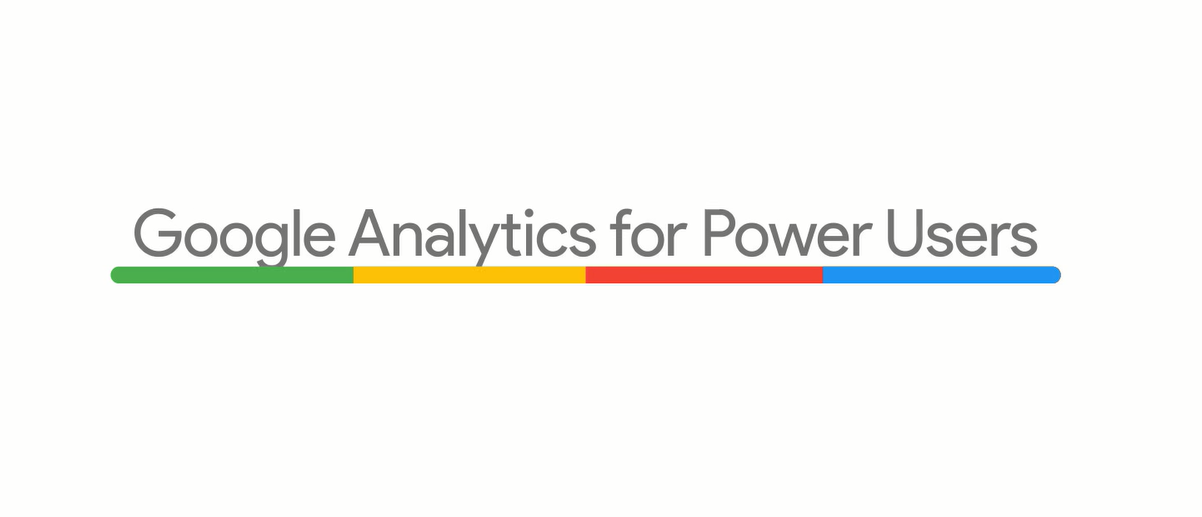 In this course with instructor Krista Seiden, you will learn advanced Analytics ways to improve your platform's content and adjust your marketing strategy. Here are what you will learn.
Analyze audience.
Choose top traffic sources.
Customize channels.
Identify top content on your site.
The course consists of 23 lectures.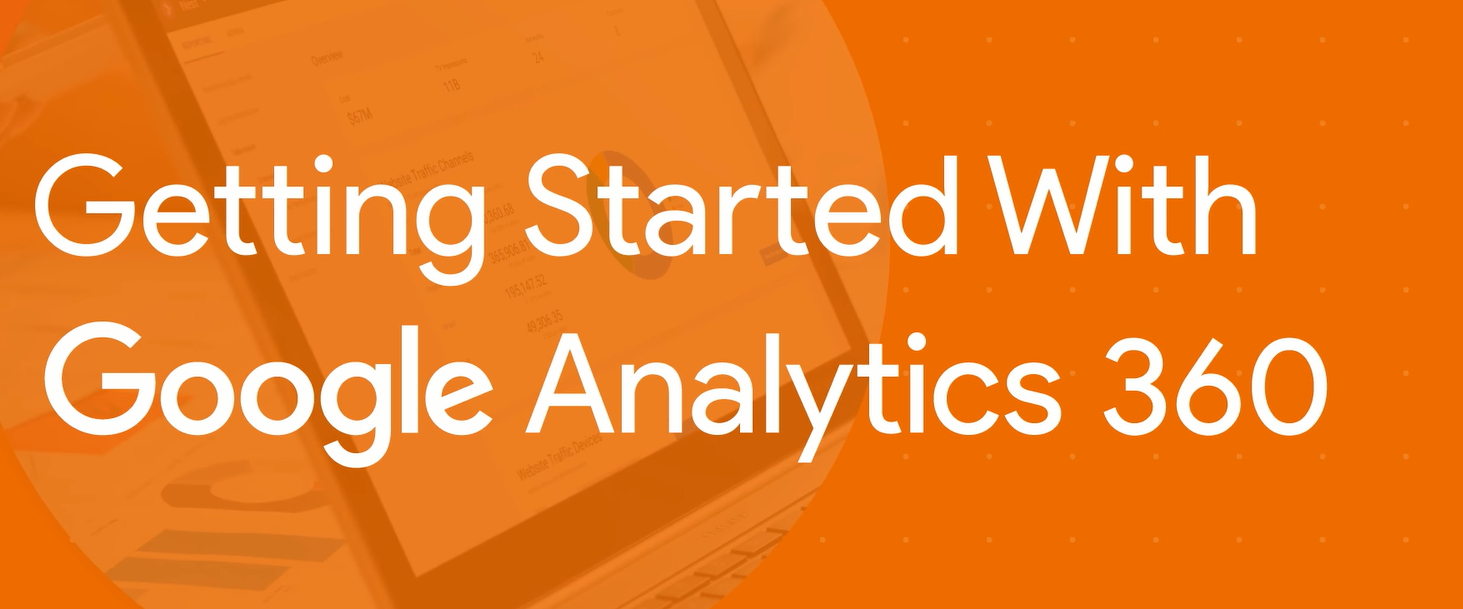 Here you will learn how to utilize Google Analytics 360 functions. In addition, you will look at additional features: custom sequences, summary reporting, complete reports, and more. There are four chapters and 22 lectures.
Top Paid Google Analytics Courses
All the previously described courses are free. For those looking for more, we have selected several paid ones.

With the help of this analytics course, google, you will learn the following:
Principles of tool's operation.
How to make the right data decisions.
Which reports are important.
One hundred questions will help you to practice your skills. Moreover, there are 50 practical examples. This google analytics certified course costs 17,99$. The speaker is Pavel Brecik.

There are two speakers here: Joe Parys and Nikolai Warner. This google analytics video course is a perfect solution for beginners eager to learn the tool. Here are what you will learn here:
Basics of the tool.
Top ways to increase sales.
Easy ways to decrease spending.
Tracking.
Mistakes to avoid.
It is not a full list of things you are guaranteed to learn. Discount price is 16,99$. The full one is about $85. Here are some user opinions.

The author of the course is Anil Batra. It consists of 20 lectures, which include:
An overview of the tool.
Setting up.
Work with reports.
Views, configuring goals, tracking.
The cost is about $18 at a discount. The full price is $90. Here are the users' opinions: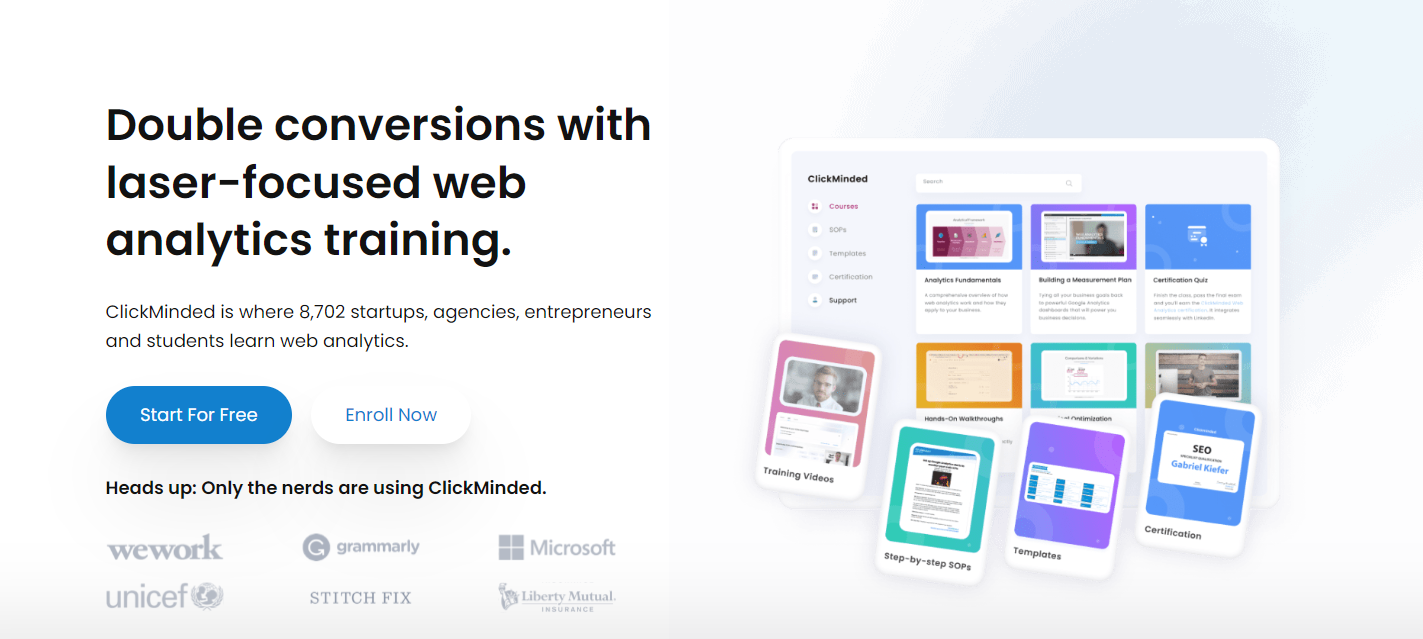 It is another google analytics training course from ClickMinded. Chris Prahl is the instructor. Here are the components of the course:
Understanding analytics within the context of your business.
Demystifying Google Analytics.
Mapping the tool to your business.
Setting up.
Extracting insights from reports.
Tracking tutorials and more.
There are three tariffs to choose from: $997, $1,997, $4,997.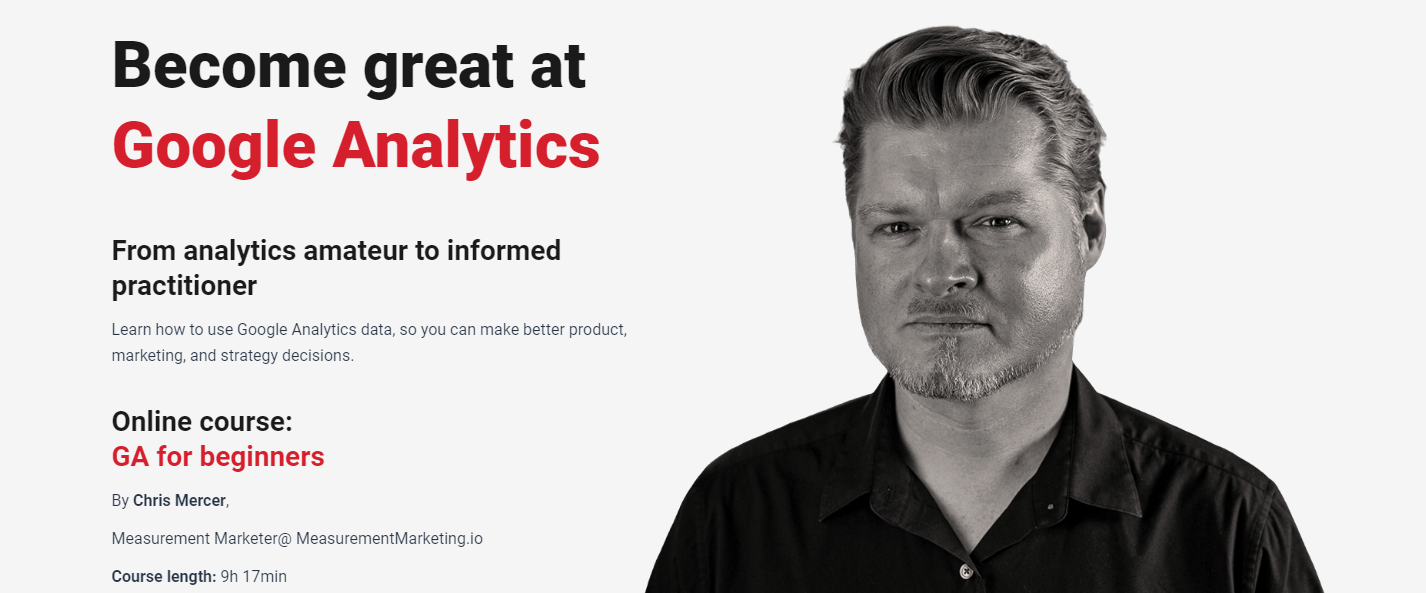 CXL optimization agency offers another solution worth your attention. This course is for beginners, and they promise to make you a pro. There are four sections:
Getting to know the tool.
Getting started.
Understanding traffic.
Understanding results.
There are three tariffs; the prices start from $140. Chris Mercer is a lecturer.
Top Free Google Analytics Courses
We have already looked at free courses from Google, but there are other options.

There is a YouTube channel from Google where you can find many helpful materials on the topic. They are well-structured in playlists, so it is convenient to learn this way. There are different speakers.

With the help of this course, you will learn the following:
Google Analytics.
Segmentation.
Campaign tracking.
Analytics intelligence.
Website tracking.
It consists of eight lessons (7 hours). In the end, you get a completion certificate.

On the MeasureSchool channel, users can greatly deepen their knowledge of the topic. In addition, there is an impressive selection of thematic videos with different speakers. Both tutorials and helpful tips can be found there.
The lecturer of this course is Carma Baughman. Similar to the courses we have described, this one offers the following:
Setting up analytics.
Understanding how to tool organizes data.
Interpreting different report types.
This project lasts for an hour. Here are the opinions: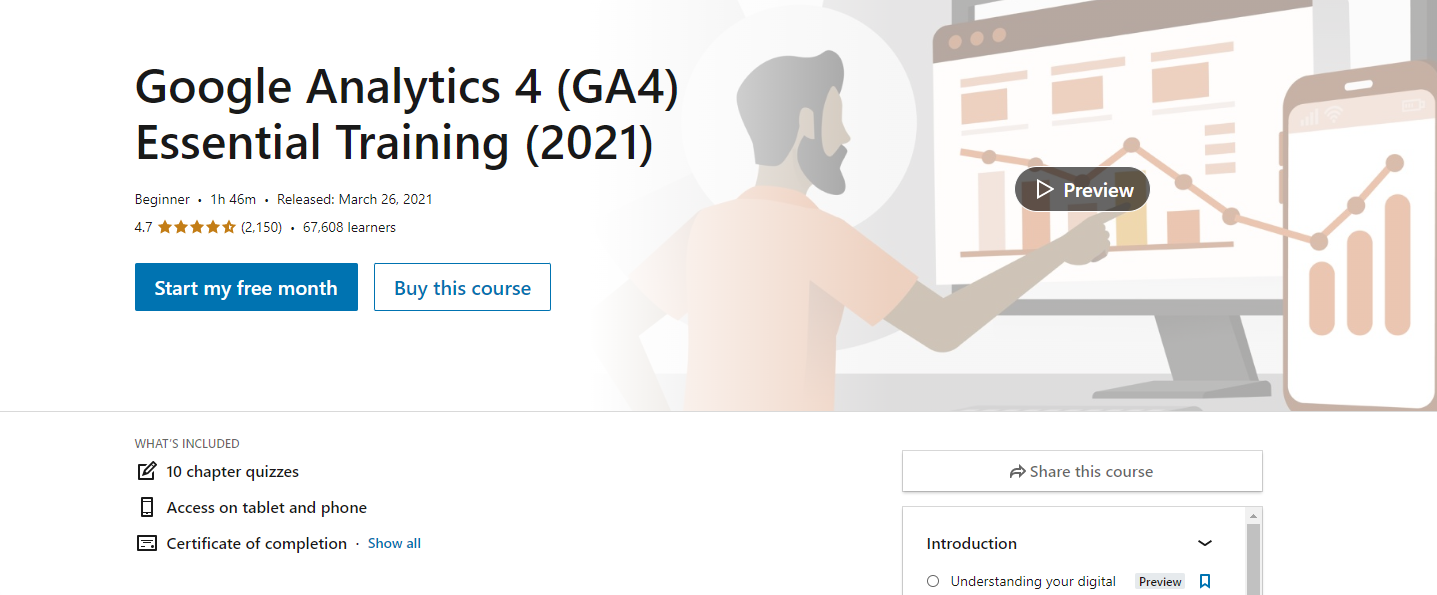 You can enjoy this training free of charge for a month. You will be taught the following:
Setting up.
Fundamentals.
Intro to the interface and reports.
Filtering and segmenting data and more.
Corey Koberg is the lecturer.
Conclusion about Google Analytics Courses
Bravo! ? You've navigated through the labyrinth of Google Analytics courses and emerged victorious. Having feasted upon the information banquet served in this article, you're all set to dive headfirst into the realm of data analytics. Be it audience segmentation, real-time tracking, or KPI measuring – the courses covered have everything in store to turn you into a Google Analytics aficionado. Among the courses listed, you'll find topics ranging from the basics of Google Analytics to intricate web data analyses.
A quick recap:
Udemy courses provide ample video content and real-life examples.

Coursera partners with universities for in-depth programs.

Google's own Analytics Academy offers a pathway to GAIQ certification.
But wait, there's more! ? Elevate your newfound knowledge by employing the Plerdy tool – a comprehensive companion for SEO and UX analysis. Harness its prowess to extract insights that will assist you in tweaking your strategies. With the conjunction of Google Analytics and Plerdy, you're arming yourself with an über-powerful, data-driven arsenal.
Embrace the breakthrough, wrap up your reading, and get on board with expanding your skills. Data enthusiasts and web maestros, the Google Analytics courses you just visited are the vehicle to career elevation.