If you are interested in a course in google analytics, you are just in the right place. With the help of our course, you will learn all you need to know. We'll tell you everything about setting up, fundamentals, and all the stages of using Google Analytics. In addition, you will learn lots of valuable information about your customers. Finally, having analyzed it, you will get better results. Here is a short content of what you will learn in our GA UA Basic course:
Universal Analytics Setup.
Implementation/Verification.
Destination goal.
Duration/pages per session.
Code implementation.
GTM implementation.
Plerdy event implementation.
Standard remarketing in UA.
Reporting.
And here are what you get having chosen the GA4 course:
Setup.
Implementation.
Events.
Reporting.
There are many courses like this, so we have decided to make an overview.
Top Free Google Analytics Courses from Google
Google Analytics Academy offers several courses for people with different skills, so you will choose the right option here. In addition, we have prepared a more detailed overview of each course to google analytics offers.

With the help of this google analytics video course, you will learn everything you need to know about account creation, tracking code placement, and setting up data filters. The focus here is on the interface and reports. You will also be taught how to work with labels and summaries. Moreover, this analytics course google will help you understand traffic sources and set goals. Campaign tracking is included as well. There are four chapters and seventeen lessons in total.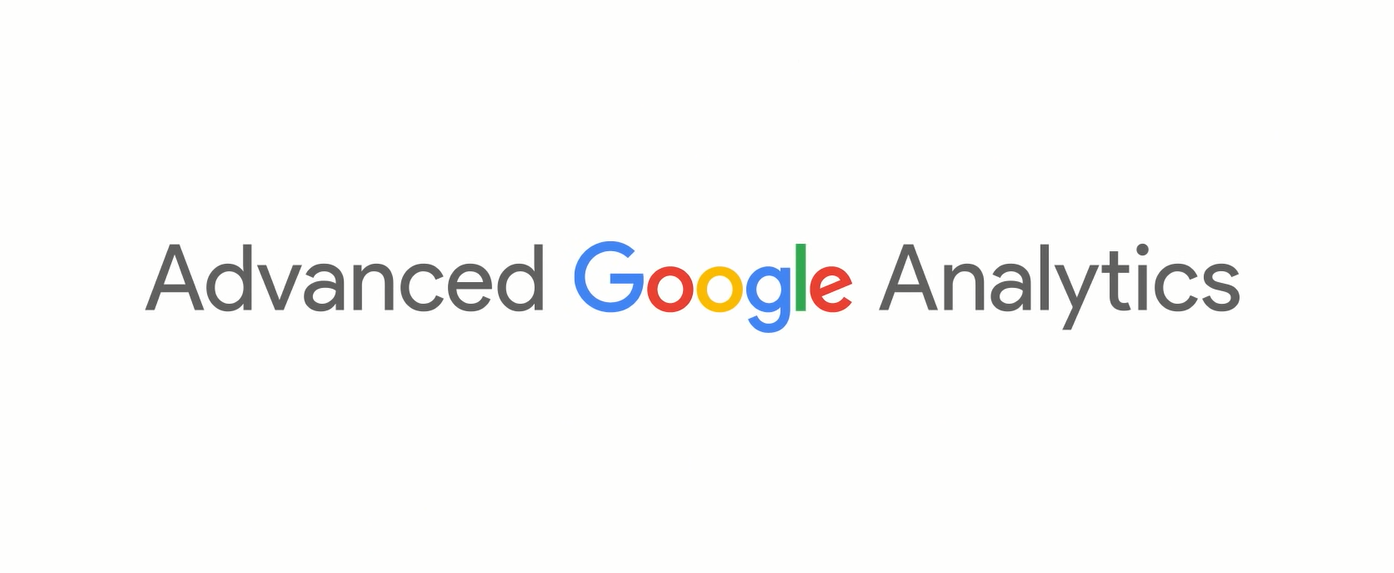 In this course in google analytics, you will learn more about the system: how it collects data, etc. You will get to know how to utilize custom metrics, how to track events, and more. Advanced techniques will open to you as well. Those are custom reports, segmentation, and channel reports. Traffic analysis is the focus here. There are four chapters and eighteen lessons in total.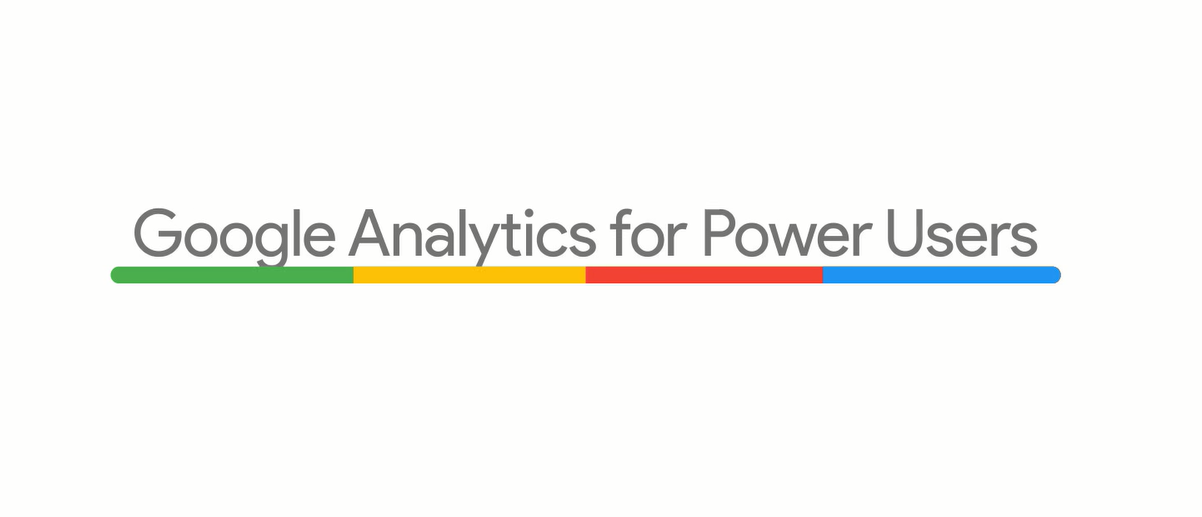 In this course with instructor Krista Seiden, you will learn advanced Analytics ways to improve your platform's content and adjust your marketing strategy. Here are what you will learn.
Analyze audience.
Choose top traffic sources.
Customize channels.
Identify top content on your site.
The course consists of 23 lectures.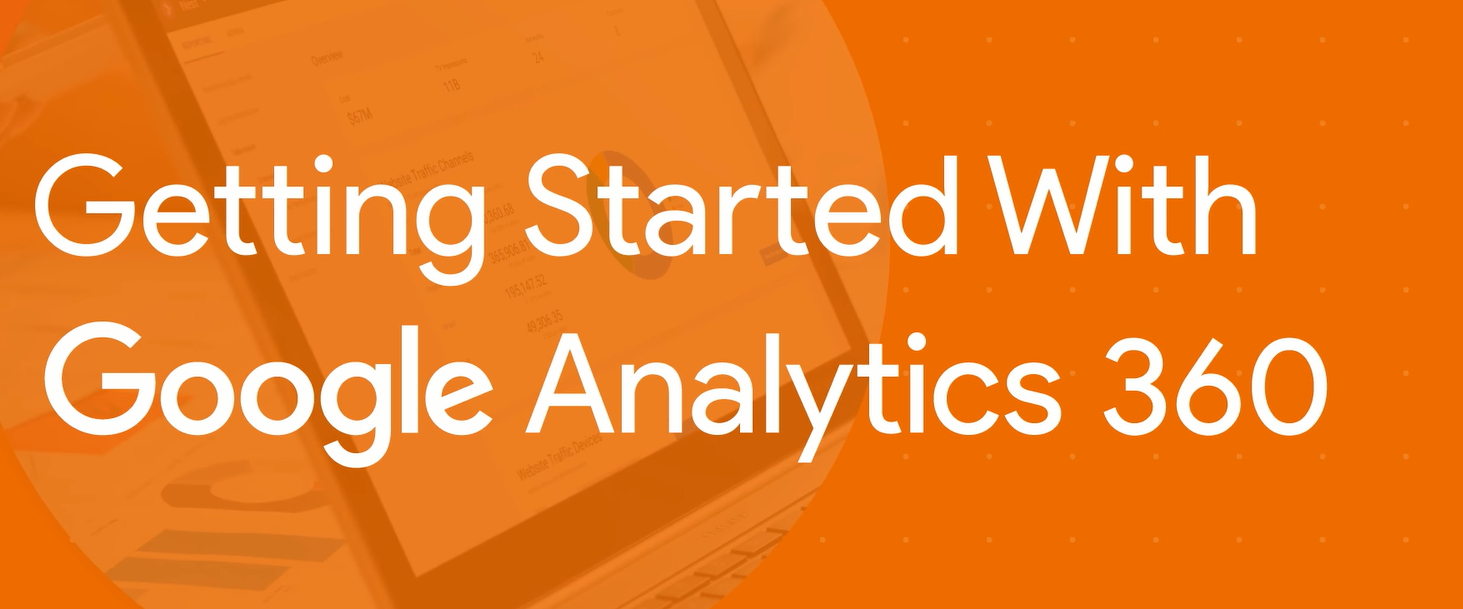 Here you will learn how to utilize Google Analytics 360 functions. In addition, you will look at additional features: custom sequences, summary reporting, complete reports, and more. There are four chapters and 22 lectures.
Top Paid Google Analytics Courses
All the previously described courses are free. For those looking for more, we have selected several paid ones.

With the help of this analytics course, google, you will learn the following:
Principles of tool's operation.
How to make the right data decisions.
Which reports are important.
One hundred questions will help you to practice your skills. Moreover, there are 50 practical examples. This google analytics certified course costs 17,99$. The speaker is Pavel Brecik. Here are what reviews say:
George Williams: "I am a beginner in analytics. It introduced me to the topics very well."
Oliver Miller: "Excellent course and highly recommended. I have used GA for some time but have stuck to the basic reports, so this gave me a more in-depth view of what GA can do. "

There are two speakers here: Joe Parys and Nikolai Warner. This google analytics video course is a perfect solution for beginners eager to learn the tool. Here are what you will learn here:
Basics of the tool.
Top ways to increase sales.
Easy ways to decrease spending.
Mistakes to avoid.
It is not a full list of things you are guaranteed to learn. Discount price is 16,99$. The full one is about $85. Here are some user opinions.
Mary Hernandez: "A good course for those who want to get a quick rundown of how Google analytics work."
Ember Wilson: "Insightful, quick, and relatable."

The author of the course is Anil Batra. It consists of 20 lectures, which include:
An overview of the tool.
Setting up.
Work with reports.
Views, configuring goals, tracking.
The cost is about $18 at a discount. The full price is $90. Here are the users' opinions:
Hazel White: "When I began this course, I had zero knowledge of what google analytics was. This is a good start for beginners like me!"
John Harris: "Had a great time. Very clear and precise."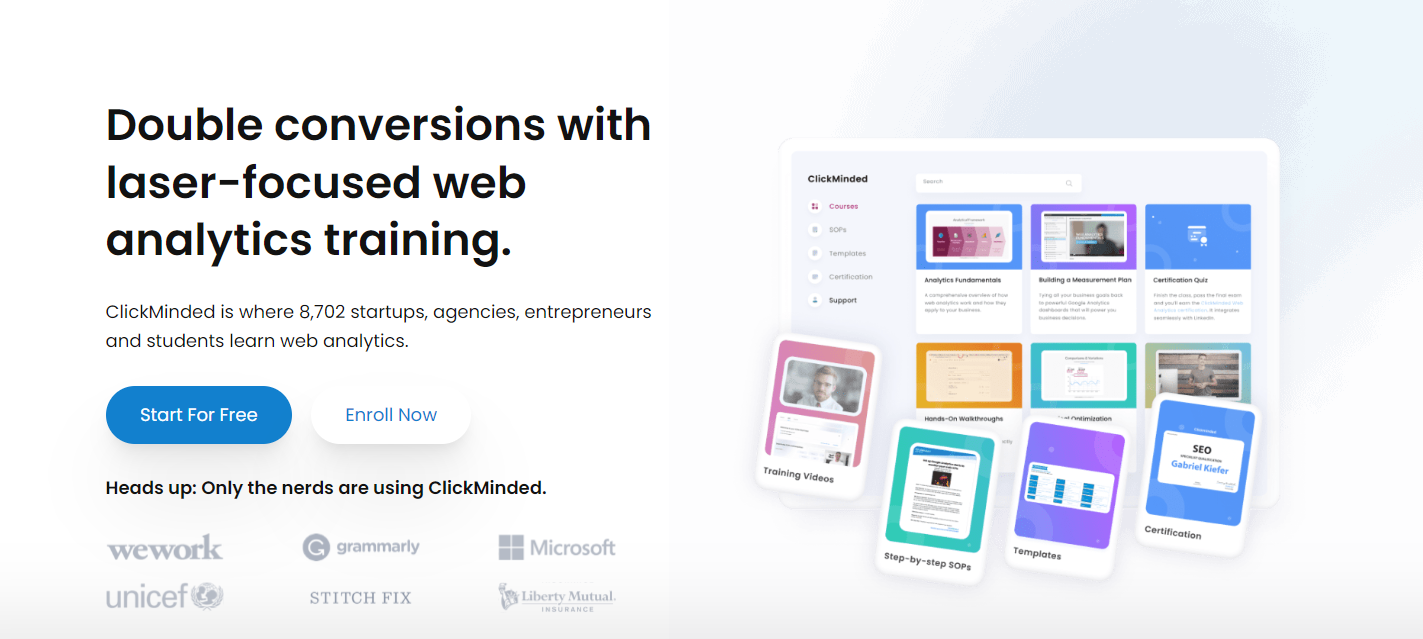 It is another google analytics training course from ClickMinded. Chris Prahl is the instructor. Here are the components of the course:
Understanding analytics within the context of your business.
Demystifying Google Analytics.
Mapping the tool to your business.
Setting up.
Extracting insights from reports.
Tracking tutorials and more.
There are three tariffs to choose from: $997, $1,997, $4,997. Here are several reviews:
Ewan Brown: "I've done a lot of different digital marketing training, but ClickMinded is in the top tier of my favorites."
Ashton Moore: "There was no assumed knowledge. The course made sure to explain things in detail".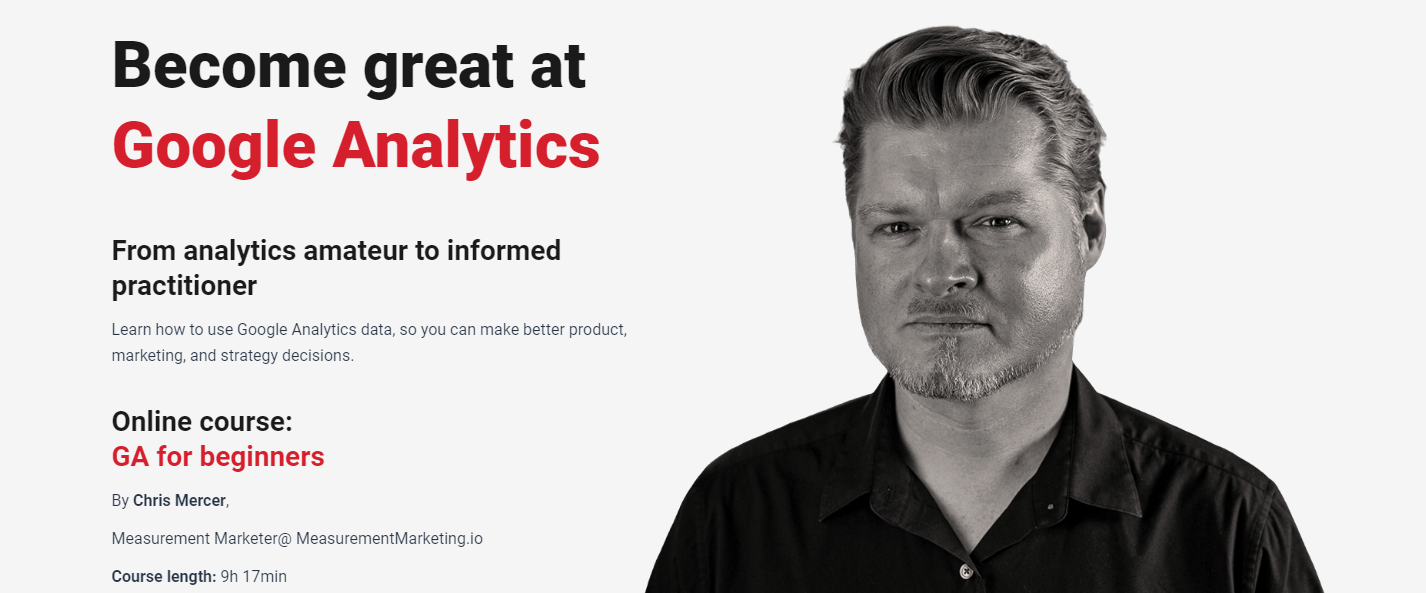 CXL optimization agency offers another solution worth your attention. This course is for beginners, and they promise to make you a pro. There are four sections:
Getting to know the tool.
Getting started.
Understanding traffic.
Understanding results.
There are three tariffs; the prices start from $140. Chris Mercer is a lecturer. The reviews say the following:
Johann Lee: "Accessible and practical."
Sebastian Clark: "I watched the entire course five times! It's great!"
Top Free Google Analytics Courses
We have already looked at free courses from Google, but there are other options.

There is a YouTube channel from Google where you can find many helpful materials on the topic. They are well-structured in playlists, so it is convenient to learn this way. There are different speakers.

With the help of this course, you will learn the following:
Google Analytics.
Segmentation.
Campaign tracking.
Analytics intelligence.
Website tracking.
It consists of eight lessons (7 hours). In the end, you get a completion certificate.

On the MeasureSchool channel, users can greatly deepen their knowledge of the topic. In addition, there is an impressive selection of thematic videos with different speakers. Both tutorials and helpful tips can be found there.
The lecturer of this course is Carma Baughman. Similar to the courses we have described, this one offers the following:
Setting up analytics.
Understanding how to tool organizes data.
Interpreting different report types.
This project lasts for an hour. Here are the opinions:
Luna Sanchez: "Very well designed and executed!"
Hugo Ramirez: "It is really helpful and knowledgeable for those who want to learn new things and skills in the field of Data Analytics."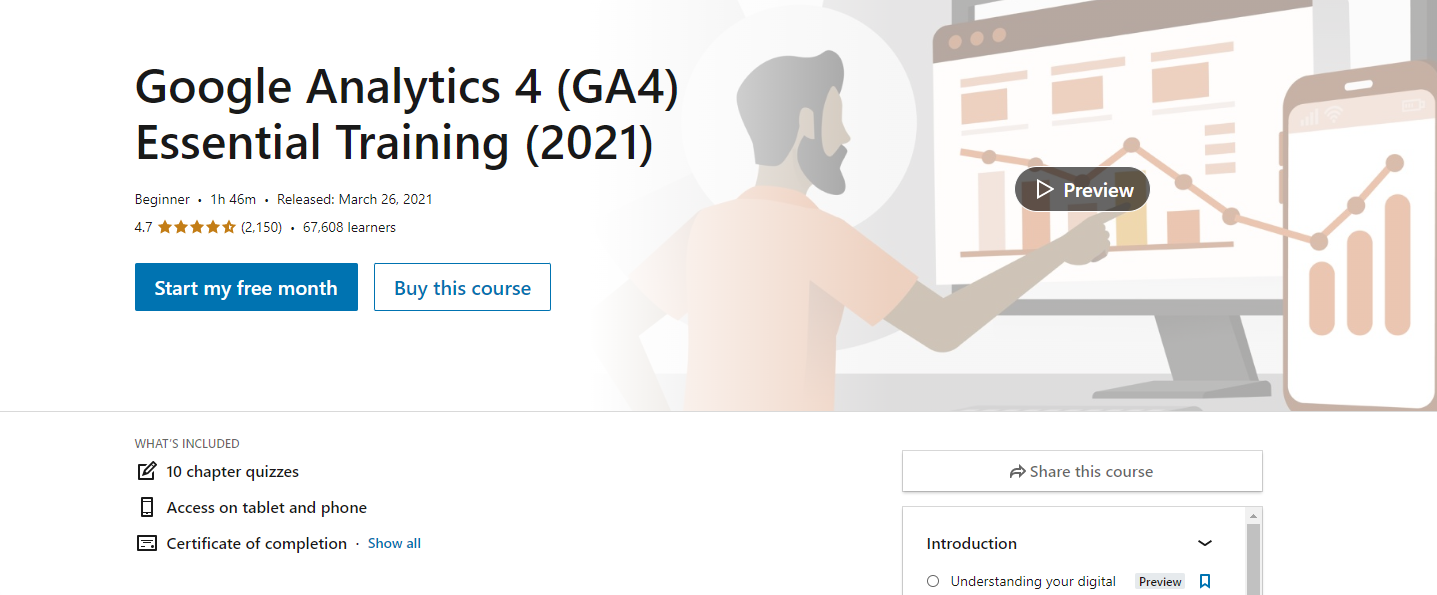 You can enjoy this training free of charge for a month. You will be taught the following:
Setting up.
Fundamentals.
Intro to the interface and reports.
Filtering and segmenting data and more.
Corey Koberg is the lecturer. Here are the reviews:
Michelle Carter: "It gives a good general view."
Aria Smith: "It was an exceptional experience."
Conclusion about Google Analytics Courses
As you can see, there are lots of solutions worth your attention. So choose one (or several) and boost your skills and knowledge!