Tumblr is a microblogging and social networking service for sharing images, videos, and quotations. Tumblr supports 18 languages. After creating a Tumblr blog, other users can subscribe to your updates, like, and comment on your posts. No typography or web-design skills are required. The same refers to image editing, as you can simply apply free Photoshop actions to make your photos look fantastic in an instant.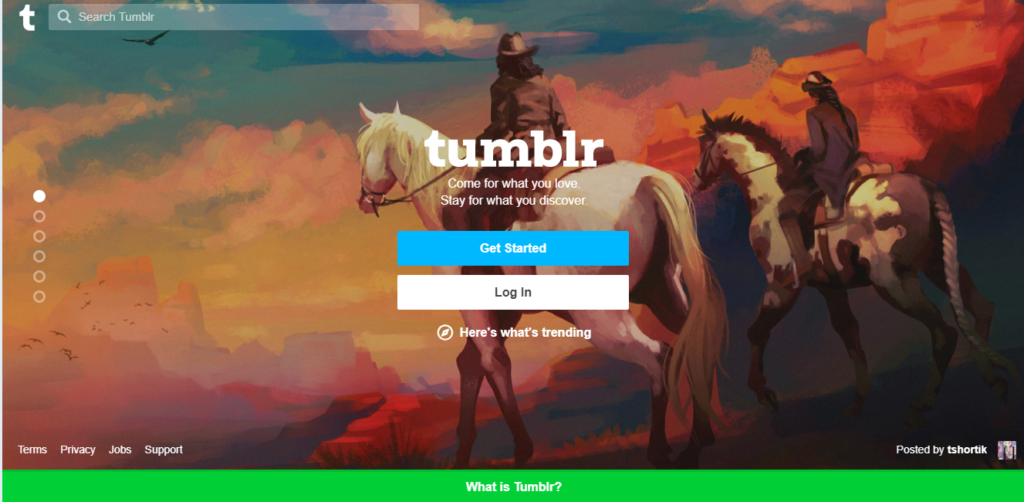 1. Sign up on Tumblr.
For signing up on Tumblr, enter your email and Username. Then, press the "Sign up" button to start the configuration.

Enter "Your age" and read the service rules -> check "I have read, understand, and agree to the Tumblr" -> "Next."

Select several subjects of interest from the offered options and click "Next".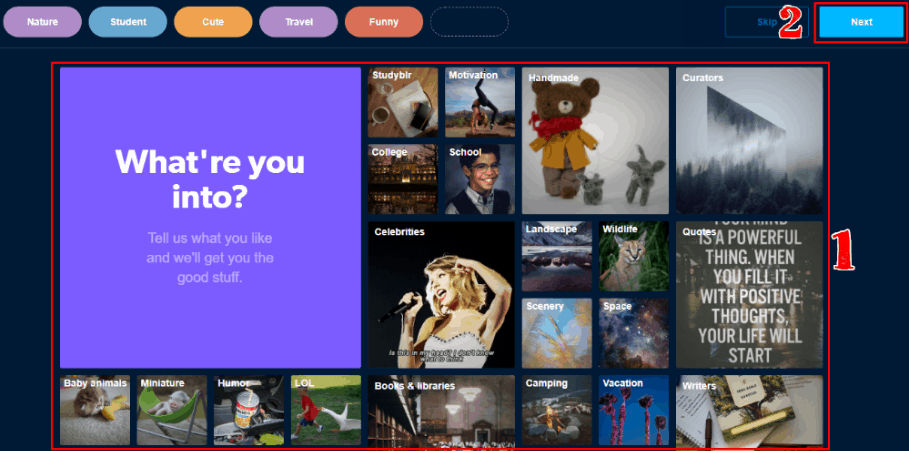 Congratulations! You create a Tumblr blog account.
2. Set up the Tumbler microblog.
Open "Profile"> Account Icon > "Edit Appearance" in the upper panel: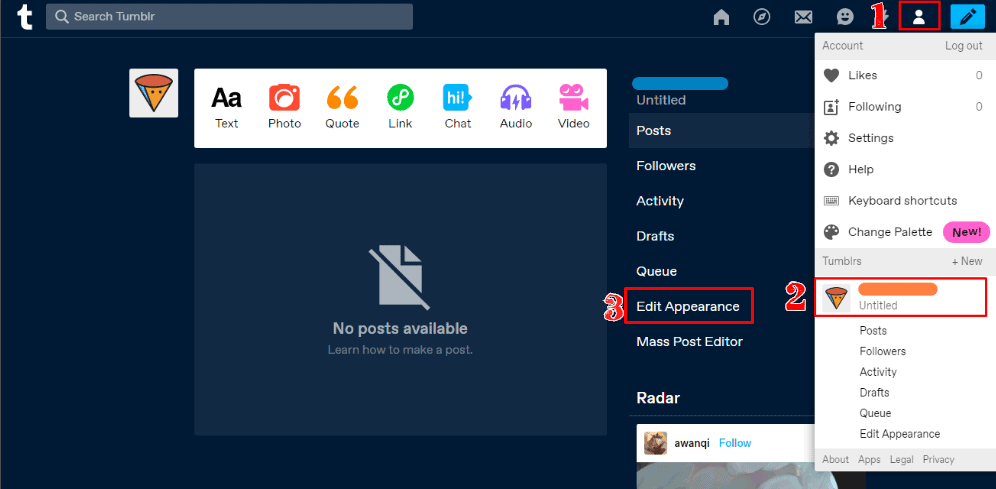 If you wish, you can change the Username. For changing the blog name and wallpaper, press the "Edit Appearance" button.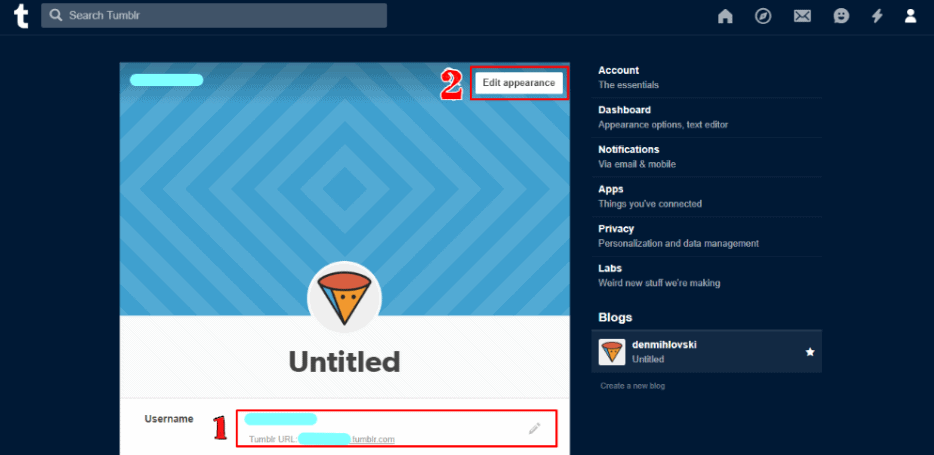 You can also change the blog wallpaper, logo, name, and subheader. Save the changes.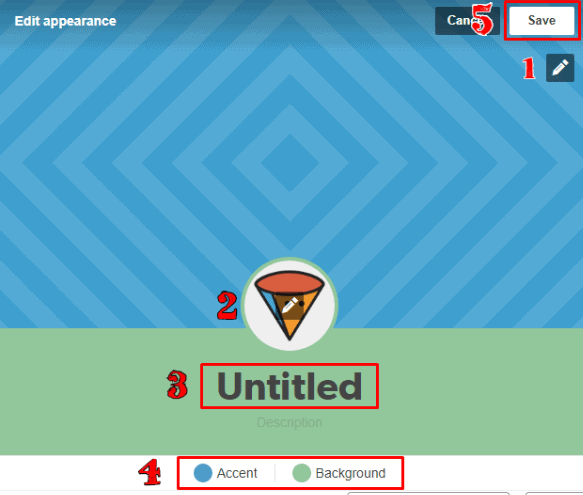 For more settings of your Tumblr blog, press the "Edit theme" button.

The advanced blog settings on the Tumblr page are displayed below: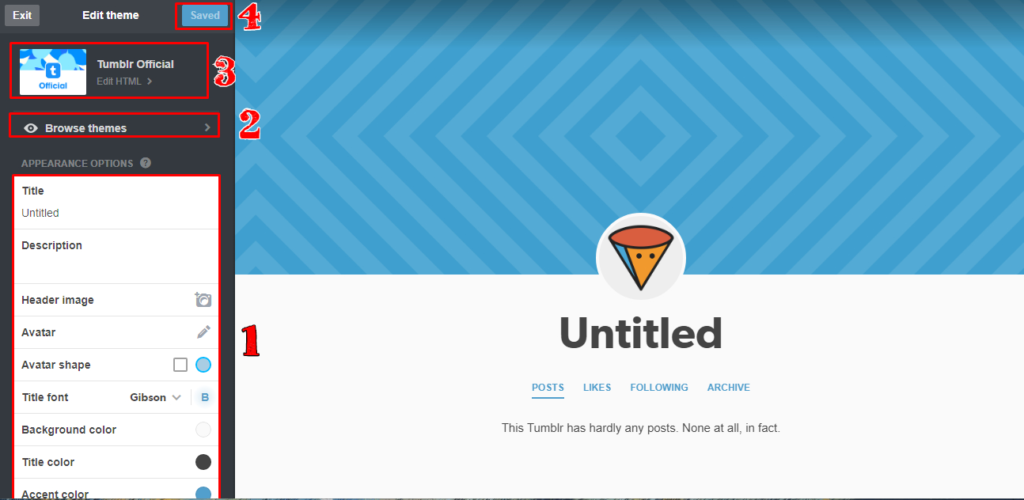 3. Choose the Tumblr blog theme
Open "Edit Appearance" > "Edit theme" > "Browse themes." Note that the themes are fee-based. If you haven't found the necessary theme, press the "Search way more themes" button, use the category filtering, and choose the most suitable theme. Press "Use":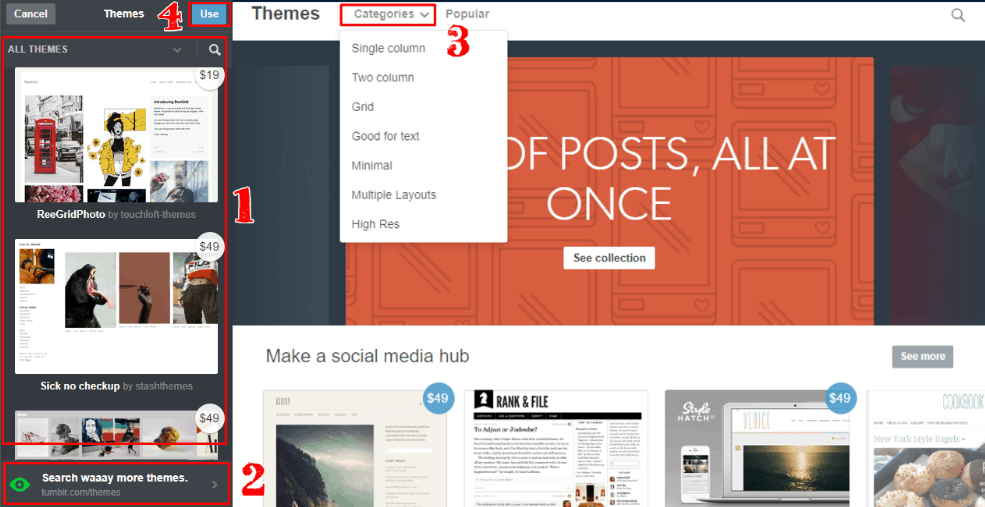 4. Edit/create your Tumblr blog theme
In Tumblr, you can realize your ideas about the theme appearance using HTML skills if you have them. First, press the "Edit HTML" button. A window with an HTML code and its advanced settings will appear. For viewing the edited code, press "Update Preview."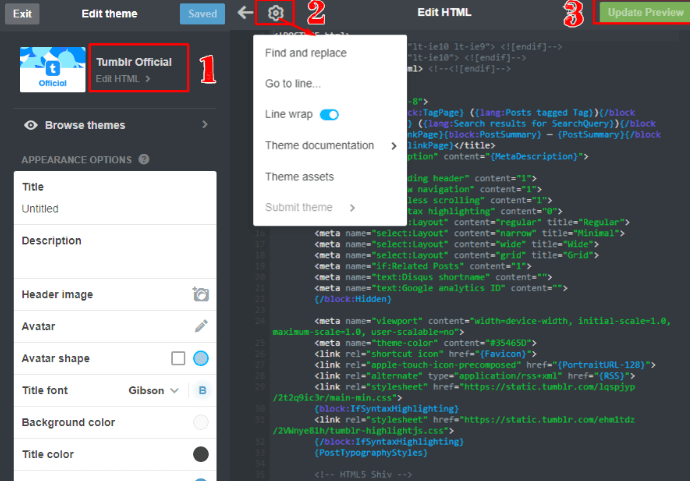 After making the changes on the "Edit theme" page, press "Exit" and continue setting up the "Appearance" page.
5. Set up user interaction with your Tumblr blog.
You can set up the Tumblr user interaction with your blog, blog ads, language, and timezone on the "Edit Appearance" page.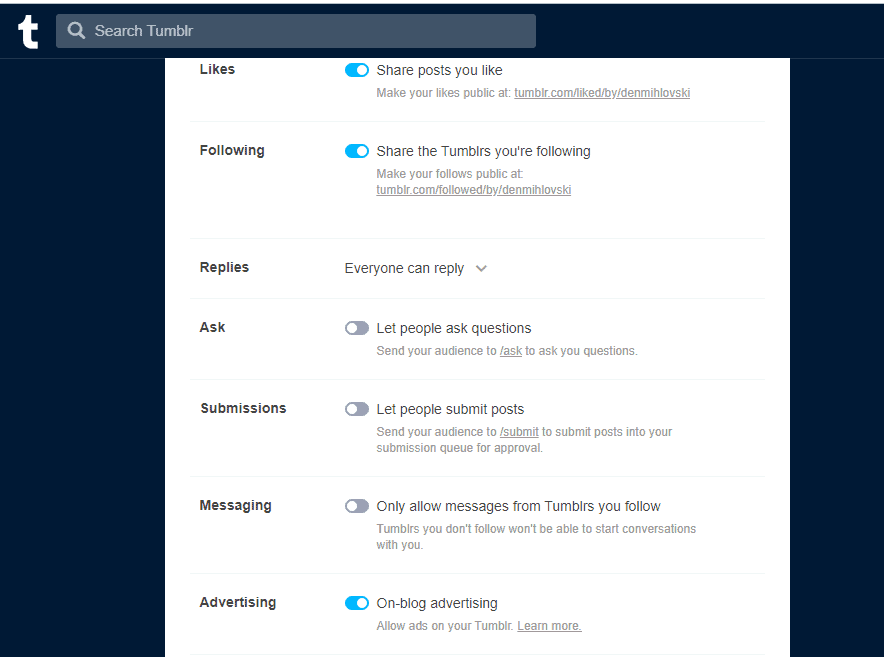 6. Create the first post in Tumblr microblog
Open the main page and select the post type.


Let's create the first post with an image as an example. For adding the photo to the post, upload the photo from your PC or smartphone by pressing the "Upload photos" button or through the URL. Next, add a short description and tags.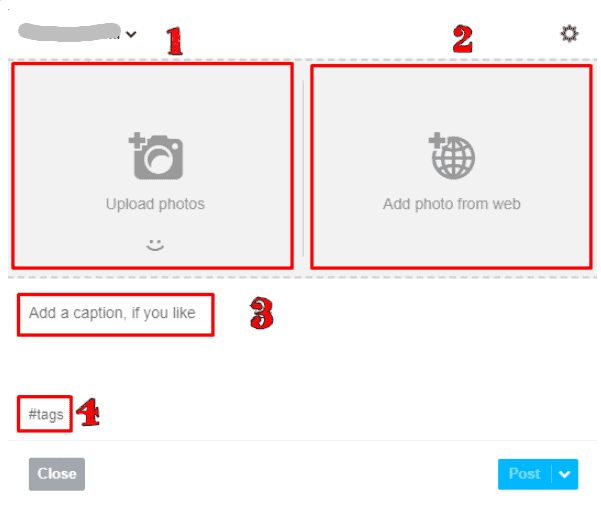 After uploading the image, configure the URL of the post by pressing the menu icon in the upper right corner. After finishing, click "Post."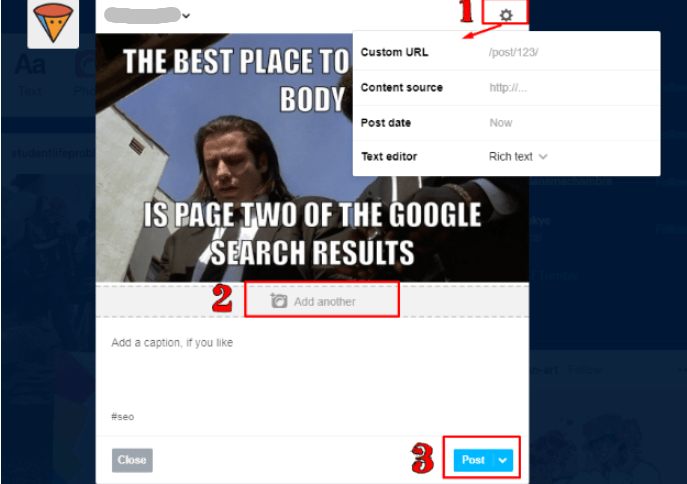 Congratulations! Your Tumblr blog is ready! Now, you can start promoting it.