Surely, every company needs online advertising media to win the competitive struggle shortly. We recommend everyone who manages online stores study types of online advertisements more thoroughly. Even if one still doesn't have a website as "everything's going fine without it", this can change soon. It is recommended to have a web resource, especially if one has plenty to offer the online audience. This should not be neglected. If a company does not have online customers, this does not mean that they are absent at all. Maybe, vice versa, the company will become more successful with the website SEO and online advertising.
So let's try giving a short definition of "online advertising."
What is Web Advertisement: Fast Facts
Simple as that: web advertisement provides using the Internet as a medium for delivering marketing messages to prospects so that they would visit the website. This allows making a sale or generating leads (applications).
With the rise of the Internet and broadband connection, the decline of conventional advertising began. Although not all developing countries use Internet advertisement, many business people consider this marketing channel the main lead generation tool.
The main advantage of online advertising is the fast delivery of a product/service to the worldwide target audience. In addition, specific orientation in advertising and result estimation allow optimizing marketing budgets and building up an efficient sales process.
Usually, online advertising is charged for according to one of the following principles:
cost-per-thousand (CPM): the advertiser pays for the number of target audience impressions of its ad;
cost per click (CPC): the advertiser pays whenever the user clicks on its ad that redirects it to the landing page;
cost per action (CPA): the advertiser pays for a certain action made by the prospect (purchase, application, etc.).
If the ad is directly published as agreed between the business owner or its representative and the admin of a thematic website, the advertiser may pay a fixed rate. But this is rarely done, and usually, payments are made as above.
What can be advertised on the Internet?
Web ads improve brand awareness to the users and boost the sales volume.
The intentions determine what to choose for advertising online and how.
The following can be advertised on the Internet:
Products of services provided by the company.
Brands.
Online stores.
Everything that is not prohibited by the law.
Online advertising has the following peculiarities:
Web advertising peculiarity #1 – Engaging users into certain activities
Why Internet advertising works better than newspaper, billboard, or even TV ads? Simple as that: due to its appearance and choosing the "favorable location," online advertising encourages prospects to join the process required by the business owner, i.e., to click on the banner and go to the required page, follow the hyperlink, answer a question or fill in a form. This allows gaining good results almost at once.
Online advertising peculiarity #2 – Wide reach of web-users 
Internet advertising allows reaching many Web-users that may become prospects or (having seen the ad) even standing customers. Everything depends on the activity and purposes of online ads.
Online advertising peculiarity #3 – User segmentation for targeting the audience
Constant improvement of advertising platforms allows thorough segmentation of users by interests, geolocation, age, sex, previous searches, and other methods. So the preset target audience only will see the corresponding ads. A detailed target audience allows minimizing costs for advertising and boosting the sales volume.
Web advertising peculiarity #4 – Precise estimation of online advertising results
Advertising results are the thing that should be analyzed. It is impossible to estimate Internet advertising profitability without any figures. Currently, there are more than 100 tools for analyzing web advertising efficiency. Usually, its values are displayed on the admin panel with the ad settings, or Google Analytics can be used.
Main types and peculiarities of web advertising
There are a few main types of Internet ads with different patterns of interaction between the parties, complexity of settings and campaigns, placement, and other peculiarities.
Understanding them, their advantages, and drawbacks allows avoiding the risk of "muddling money" and choosing the right solution. Anyway, before using one or another advertising type, it is worth consulting with a specialist.
Below, the main web ad types and their peculiarities are described.
Google Ads
Google Ads is an online advertising service for setting up various ad types. This allows competitive companies, websites, or online stores to "fight" for prospects' attention due to various proposals and appeals.
Google Ads includes:
Online pay-per-click advertising.
Classic and dynamic remarketing.
Media (banner) web advertising.
Google Shopping Internet advertising.
Online video advertising.
This article deals with every type of Internet ads in Google Ads. So let's start!
1. Pay-per-click advertising (PPC)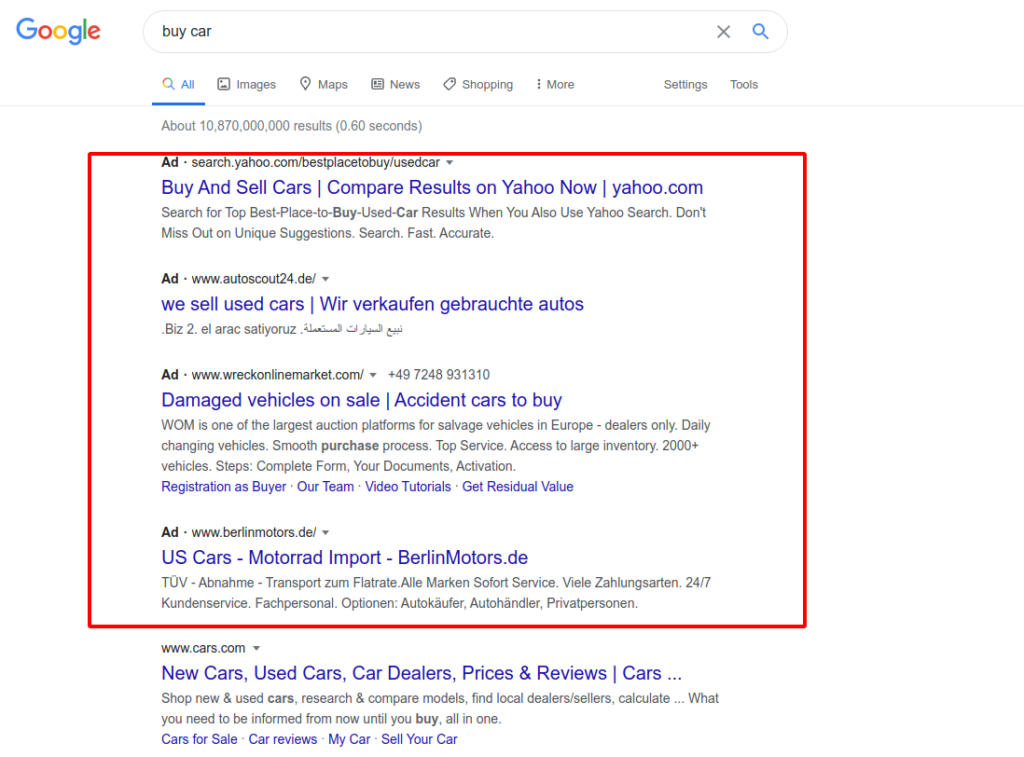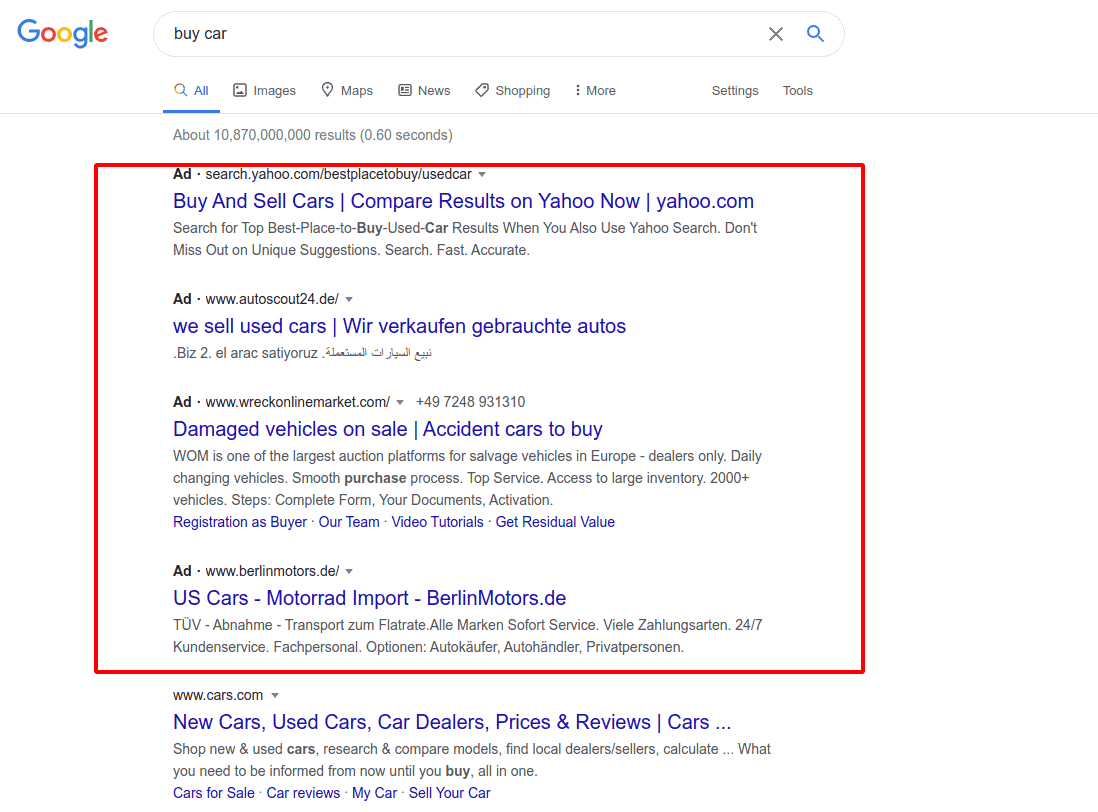 One of the most widespread and popular ad types. The advertiser pays if the user clicks on the ad and becomes forwarded to the advertiser's website.
Search engines are providers of pay-per-click ads. The most popular one is Google Ads.
It should be mentioned that PPC is one of the efficient types of advertising. It is completely safe and legal. Besides this, search engines gain the most profit from PPC.
However, the price per click is determined by an auction between the advertisers. The one who offers the highest price wins the auction. This made the competition in some topics so high that large companies only could afford these ad types.
2. Classic and dynamic remarketing as one of the most efficient online advertising types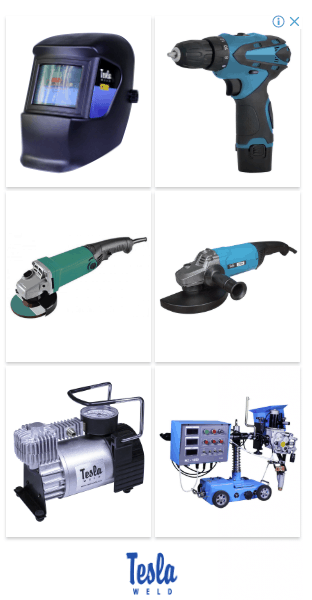 Remarketing is one of the functions available in PPC systems. But this advertising type can be specially emphasized due to several peculiarities. First, Remarketing allows tracking the website users and shows them ads again as a reminder.
A simple example: if the conversion on the website is 1%, this means that 99% of website users bounce it or don't do any conversion actions due to some reasons. Classic remarketing allows checking in and probably encouraging to change the decision.
Google improves its user tracking technologies all the time and offers opportunities for advertising campaigns. However, classic remarketing has a drawback: users see the ad of the same company, although they may not be interested in this offer.
Dynamic marketing is intended for generating individual ads based on the viewed products. Due to this conversion can be increased twice.
3. Digital display (banner) Internet advertising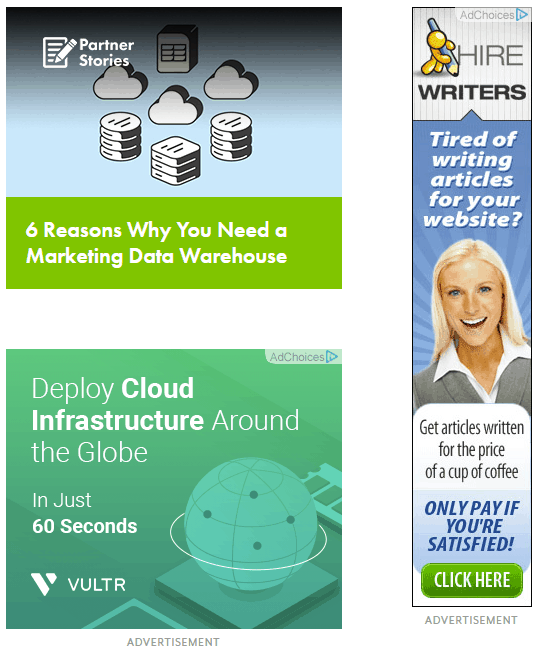 It is one of the first types of web advertising that appeared on the cusp of the Internet. Digital display advertising involves placing banners on external websites. When users click on them, they are forwarded to a special target page on the advertiser's website. Such traffic can be easily tracked with Web analytics tools.
CPM (cost-per-thousand) is the main payment scheme in banner advertising (cost per click) is applied in Google Ads. On the one hand, this can sound unprofitable as the advertiser pays for impressions, and their effect can't be predicted.
4. Advertising in Google shopping – A new advertising method for online stores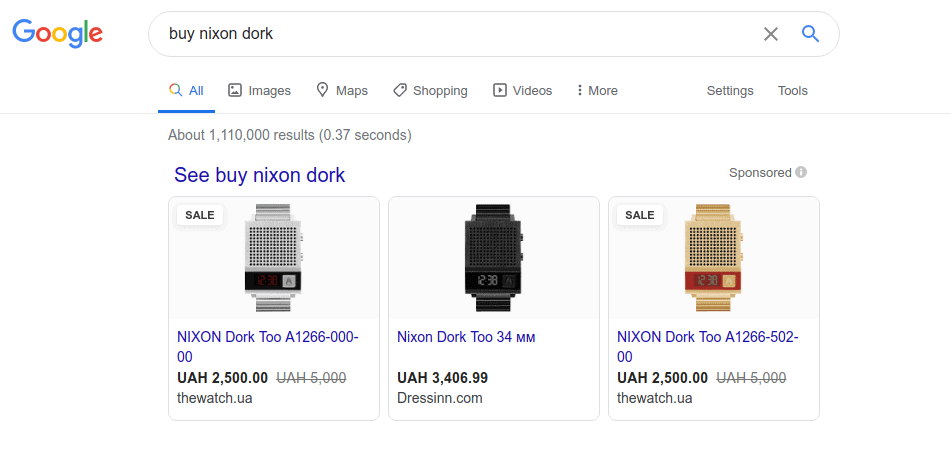 Google Shopping (aka "shopping ads") Web advertising is a relatively new tool compared with all the above-listed types of online ads. Shopping ads in Google searches is one of the types of online video ad types. It allows viewing several variants of the proposed products.
5. Internet video advertising – YouTube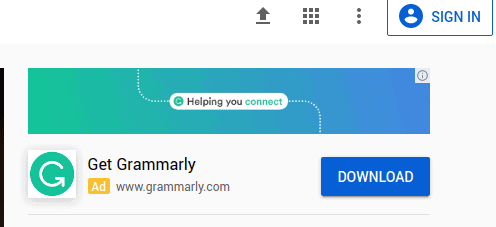 Now every second Internet user watches videos, movies, overviews, and other stuff on Youtube. Imagine if such several users will see your product or service ad? Nice touch? Sure!
However, such Internet ads are very time-consuming as the short video includes as much information important for a prospect as possible.
6. Social media advertising
Currently, targeted social media advertising is one of the main types of Internet advertising. Besides this, SMM is also actively used. This marketing in social media involves creating and developing communities dedicated to the brand page in certain social media.
Any large social media has a function of displaying ads. The main media used for this are Facebook and Instagram. E.g., here's targeted advertising in Facebook: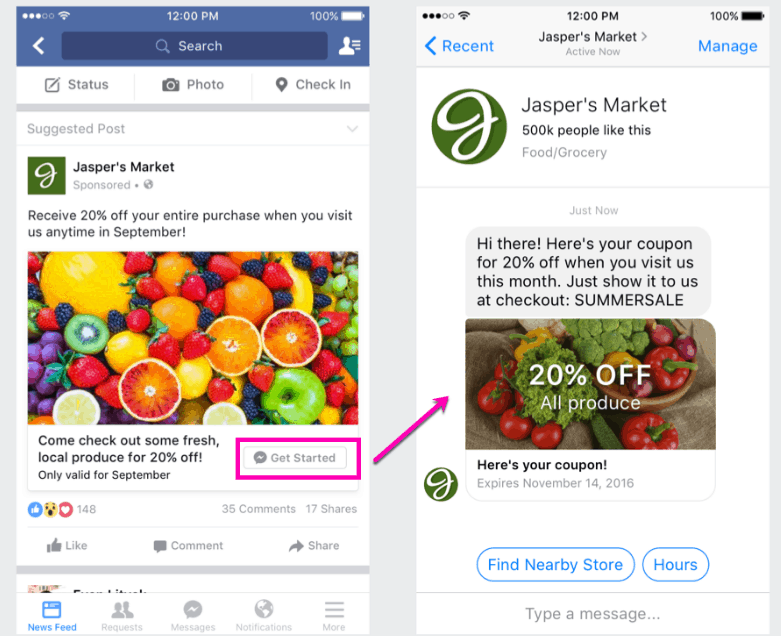 In Instagram: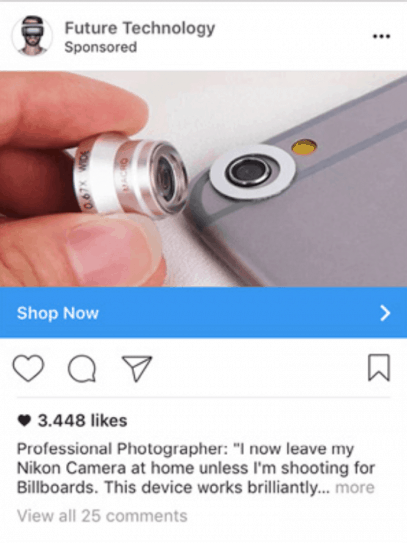 Both platforms allow using different forms of ads together. Testing and analyzing their efficiency allows the advertiser to develop the most successful and profitable strategy.
7. Web teaser ads
This is a combination of digital display advertising and PPC with some peculiarities that classify it as a separate group. Teaser is an ad that includes a header, short text about the product, and a photo. E.g., here's a typical teaser:

Usually, a striking header, intriguing text, and an eye-catching photo are used. CTR teasers can increase the similar rate of PPC at affiliate network websites.
Although this type of Internet ads is rather cheap, it is often used for promoting medium- and high-cost products and (moreover) services.
8. Online CPA advertising

This type of web ad is called affiliate marketing.
The cost per action (CPA) framework involves such work patterns when advertisers only pay for certain customer actions. So the advertiser bears minimal risks as this guarantees a high ROI.
It's peculiar that in the e-commerce industry, the world-renowned online store Amazon.com was the first to use affiliate marketing as referral programs with royalties for every sale in the 90s. It is considered that the active sharing of affiliate links for the products from the Amazon catalog by users influenced its rise as the largest e-commerce platform in the world.
9. Online mobile advertising
This type of ad is peculiar as it allows addressing the potential audience through the smartphone – the most personal device for a modern man. The main advantage of mobile advertising is that people carry mobile devices all day.
Google has developed AdMob – a special platform for mobile advertising. Besides this, ads for mobile devices can be created in Google Ads. Anyway, starting a campaign covering smartphones allows using all the above-listed PPC advantages, particularly precise geotargeting and demographic targeting settings.
Currently mobile advertising is not suitable for all advertisers, although in some niches it allows gaining a good result.
10. Internet location-based ads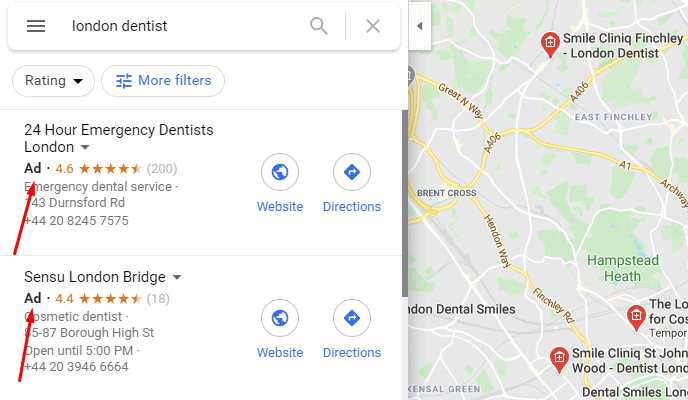 If one owns a diner, s/he can target the location-based ads on users who pass through this area or plan to visit it. Such online ads will be displayed in apps, online maps, and navigators. This allows increasing the cafe attendance of such diners.
This type of online advertising is similar to Google Maps that offers venues, shops, etc.
11. Internet viral advertising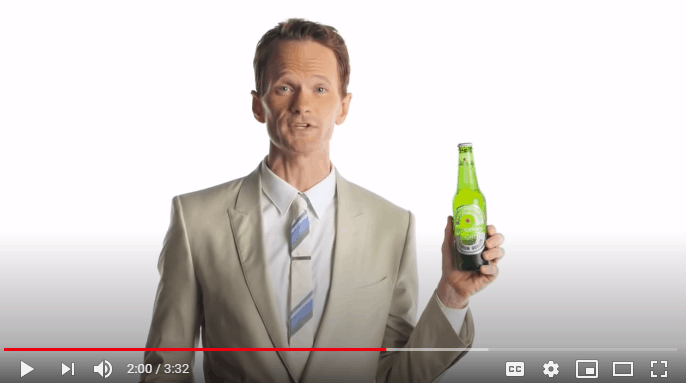 The main purpose of online viral advertising is to attract the Internet users' attention (perhaps, prospects) and be so catching that they would be willing to share these ads (perhaps even without having a clue that they share ads, but not just interesting content, etc.).
Mostly this type of Web advertising involves videos, funny pics, and memes. For making a viral ad one has to follow the fashion of new jokes, situations or just catch a good mood of users.
12. E-mail marketing as one of types of Internet ads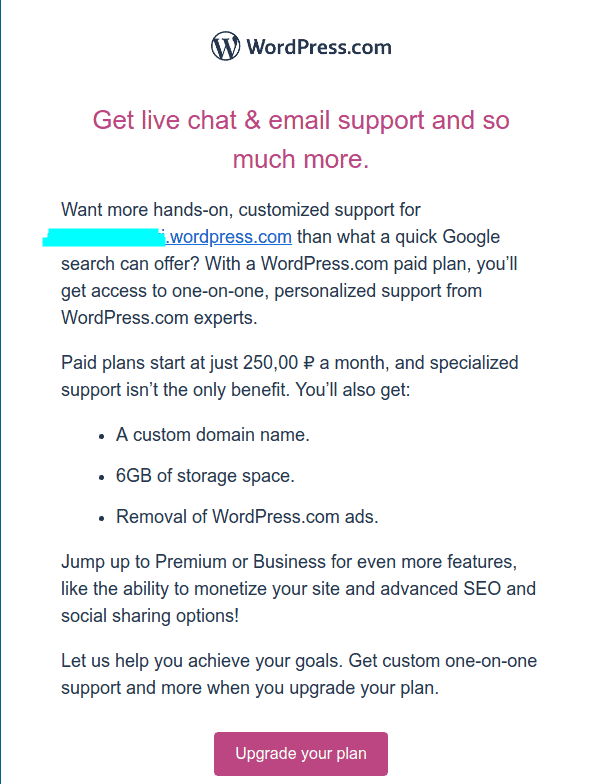 Some people claim that such type of online ads as e-mail marketing does not work anymore. This should be disproved. This type of Web ad is still used for communicating with prospects and standing customers. This type of online advertisement can also be called an Internet blog in a mailbox.
13. Pop-Ups as a type of Internet aggressive advertising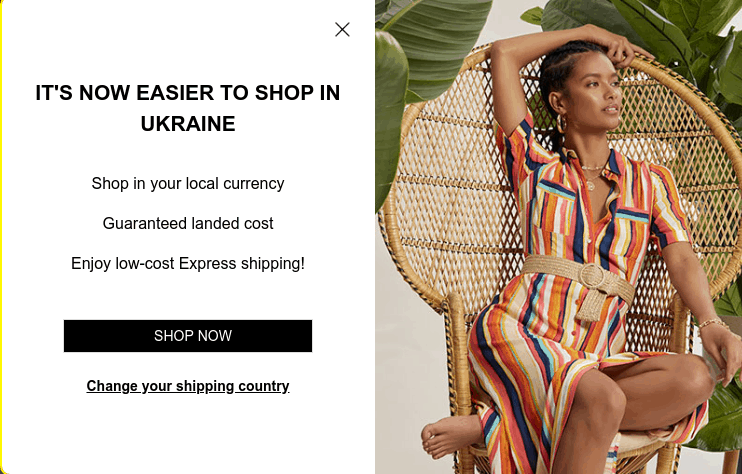 Although pop-ups have proven themselves as aggressive online ads, they are still widely used for advertising on another website. Despite a bad reputation, this allows increasing the conversion % of your website, informing the users about news, collecting an e-mail base for a further bailout, and improving the website's behavioral factors.
One can use Plerdy – a builder of smart PopUp forms for trying out pop-ups for a website or online stores. After a few steps of setting up, the pop-up can be customized.
14. Web push notifications are a popular type of Internet advertising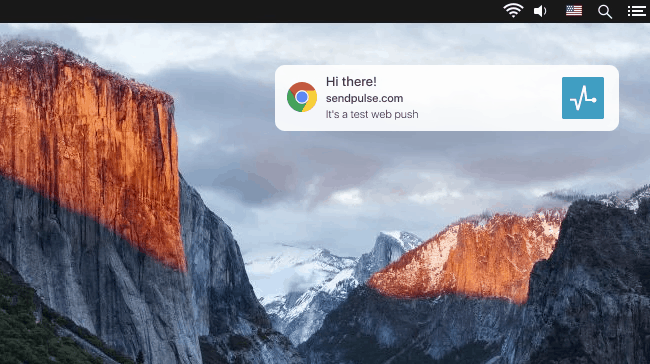 Such types of online ads as push notifications has emerged in the advertising sphere not so long ago. It is a very efficient type of advertising as 80-85% of users see such pop-up messages.
Firstly, push notifications were used in Web apps for constant reminding about such apps, changes, etc. However, advertisers have found this method very promising and now push notifications are widely used in advertising.
15. Search engine optimization (SEO)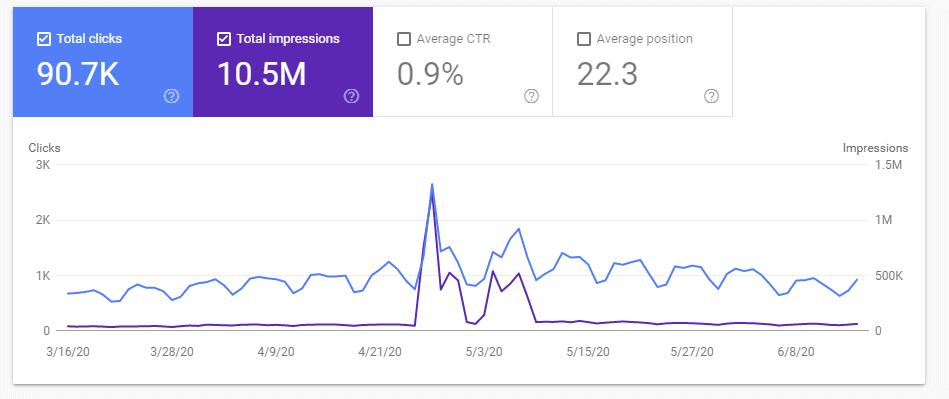 Search Engine Optimization is a set of measures taken by specialists to improve website search visibility by target keywords for boosting traffic.
SEO has some distinctive peculiarities if compared with other types of Internet ads. One of the main differences is the orientation of long-term effect as it is impossible to boost the traffic and get new customers at once using SEO.
Here's a simple example: online store SEO for six months can be fully repaid in the seventh month, and the net profit of the company owner grows only while the fee for SEO specialists remains the same or changes slightly.
We've published several materials on SEO in our blog. They will be useful both for online store owners and business people working in other niches. Firstly, we recommend paying attention to the following articles:
Also, many other interesting materials on related topics and about separate aspects of digital marketing can be found in our blog.
Conclusion
Online advertising is not a trend anymore, although some businessmen still perceive it in this way. However, now it is a necessary tool. This is because Internet ads can be efficiently used to sell products.
For some reason, some "old-fashioned" companies still avoid working online and developing this area. But, experience has proven that sooner or later.
The above-given types of online ads allow attracting many users and thus making the first move to taking the company to a new level.
Every type of online advertising can be tested alone, tracking the conversion rate and ROI and allocating more budget for maximum coverage on the most profitable medium.