According to Google Trends statistics for the last five years, the popularity of the Product Analytics query has been consistently kept within the range of 25-92 points. The request's minimum (12 points) was reached only once in July 2019, and the maximum (100 points) was in September 2020. The leading search countries are Singapore, India, and Ireland. And here, the gap is noteworthy – Singapore received a score of 100 points, while India only had 45 even though it is in the second position.
The dynamics of the rating in Singapore are very interesting – it consists of jumps from 0 to 100. The level of request can stay at zero for months, after which we can note a sharp rise in interest. What related queries are users looking for? The top includes analytics for product managers, amplitude, lean analytics, and data analytics.
Let's look at product analytics – what tools it uses and how it differs from marketing analytics.
Product Analytics Details
Product analytics tell you exactly what is happening with your product and how users interact with it. Product analytics is a set of tools for assessing the effectiveness of a company's product, its performance, and its relationship with consumers. It allows you to research optimization if the interface is within your regulation (SAAS). Sometimes, the Net Promoter Score (NPS) method is also used to collect user feedback quickly. In some cases, this can serve as a starting point for further collection of material.
What functions and tasks does product analytics perform, what goals does it achieve? Let's examine everything, point by point.
Features
Product analytics tools perform the following functions:
Tracking. It applies to users of a website or application at all stages. You can see exactly how the client interacts with the product, what flaws are in the way, and what, on the contrary, is lacking.
Segmentation. Distributes clients into groups according to where they came from and when. You can also create separate categories at your discretion – by geolocation, traffic type, etc.
Funnel creation. Visualizes the processes and stages that users go through on the path to conversion. You will see which "steps" users are skipping.
Measuring usability. Demonstrates how customers associate with elements of a web product or site. You will analyze the convenience of the interface, its compliance with the goals. This also includes page load time and the duration of the interaction.
An important nuance – the tools perform their tasks in conjunction with each other. Now, more about the goals.
Tasks
Depending on who uses the product analytics tools, the tasks may also vary. Namely:
Product managers. Get all the data about the behavior of users on the website. Based on this information, the conversion rate, activation, and retention are all increased.
Development team leaders. By analyzing the website visitors' behavior, development team leaders will notice problems, fix them, and tweak the features for a better experience.
UX designers. They observe how clients are influenced by the interface, which buttons are convenient and which are not. As a result, they see which elements serve as a point of failure and which ones are successful. This allows UX designers to improve the quality of the website or product experience. This directly affects the attraction of new customers and the retention of existing ones.
Development managers. They analyze visitor engagement, determine their needs and optimize customer retention strategies.
The result is an extremely understandable, accessible, and user-friendly web product.
Objectives
The responses generated by product analytics provide a robust core of data from which to make marketing and development decisions. Product analytics keeps track of the following elements:
Attraction. You know where consumers are coming from, what web resources are available, and your potential users. This means you can improve your methods of attracting new customers with minimal costs.
Activation. Optimize the user's experience from using the application or product to the conversion itself.
Hold. A metric showing data about users who stay and who leave. Analyze the exit steps and fix the flaws that confuse prospective clients.
Income. Product analytics will help you optimize your sales funnel and reduce the cost of attracting new customers.
Product analytics is the best option for solving and systematically improving the quality of a company's products.
6 Plerdy Product Analytics Tools
Plerdy offers many effective tools for product analytics. Their effectiveness has already been noted by SoftServe, AppSumo, Huggies, and Capterra. Individual Plerdy products are responsible for specific tasks. What are they?
Analyzes user behavior – a sequence of clicks, segments of the customer journey, and interactions with website elements. In addition, the tool records data from the SPA and monitors web pages in real-time.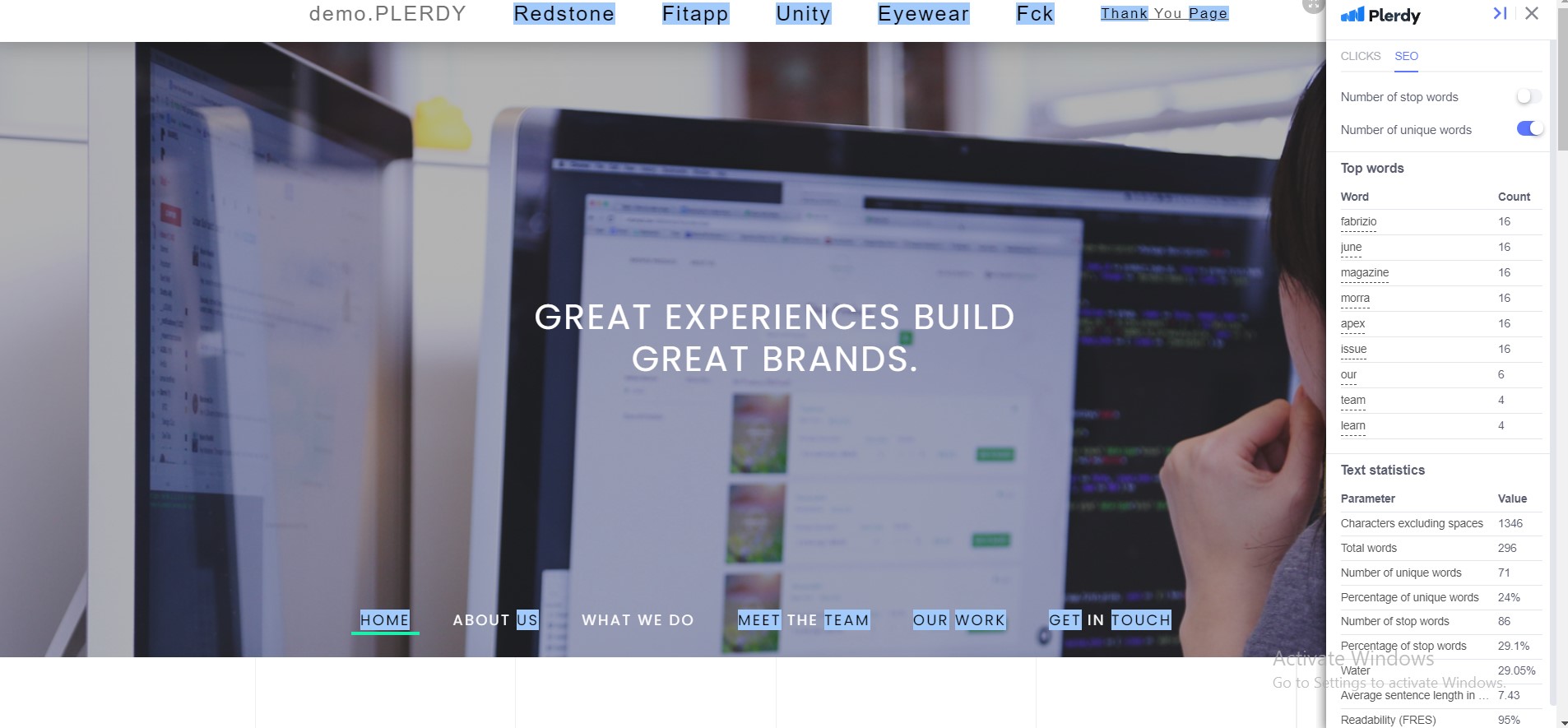 Fixes SEO changes on the site. After adding the tracking code to the website, the tool automatically collects key characteristics for daily analysis – title, description, H1 and Noindex. You will see which "parts" need to be repaired.
Records user behavior on the website – both from PCs and mobile devices. The session recording displays all guest actions: scrolls, clicks, cursor movements, and delays. At the same time, the tool allows you to segment visitors into groups – by device type, region, and type of action.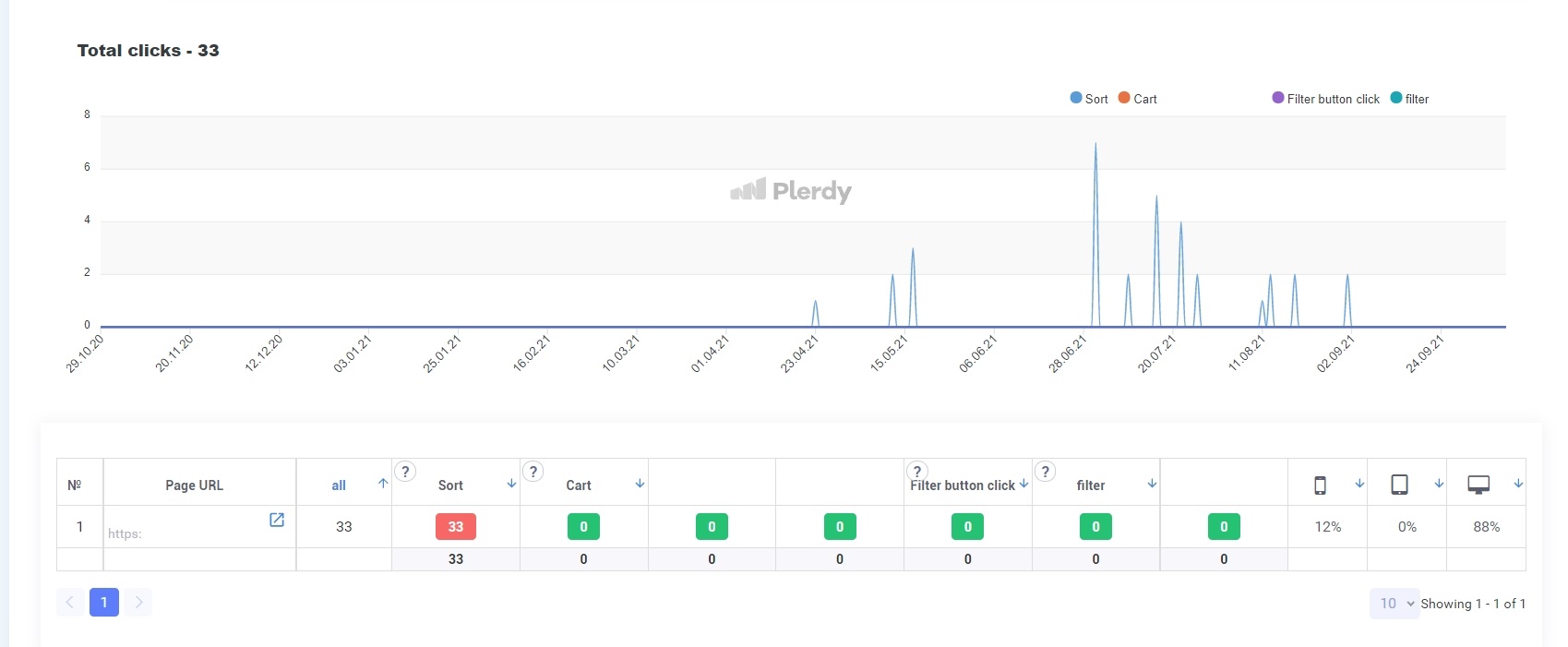 Tracks specific goals – interactions with specific website elements, buttons, images, etc. The data obtained using this tool can be synchronized with Google Analytics.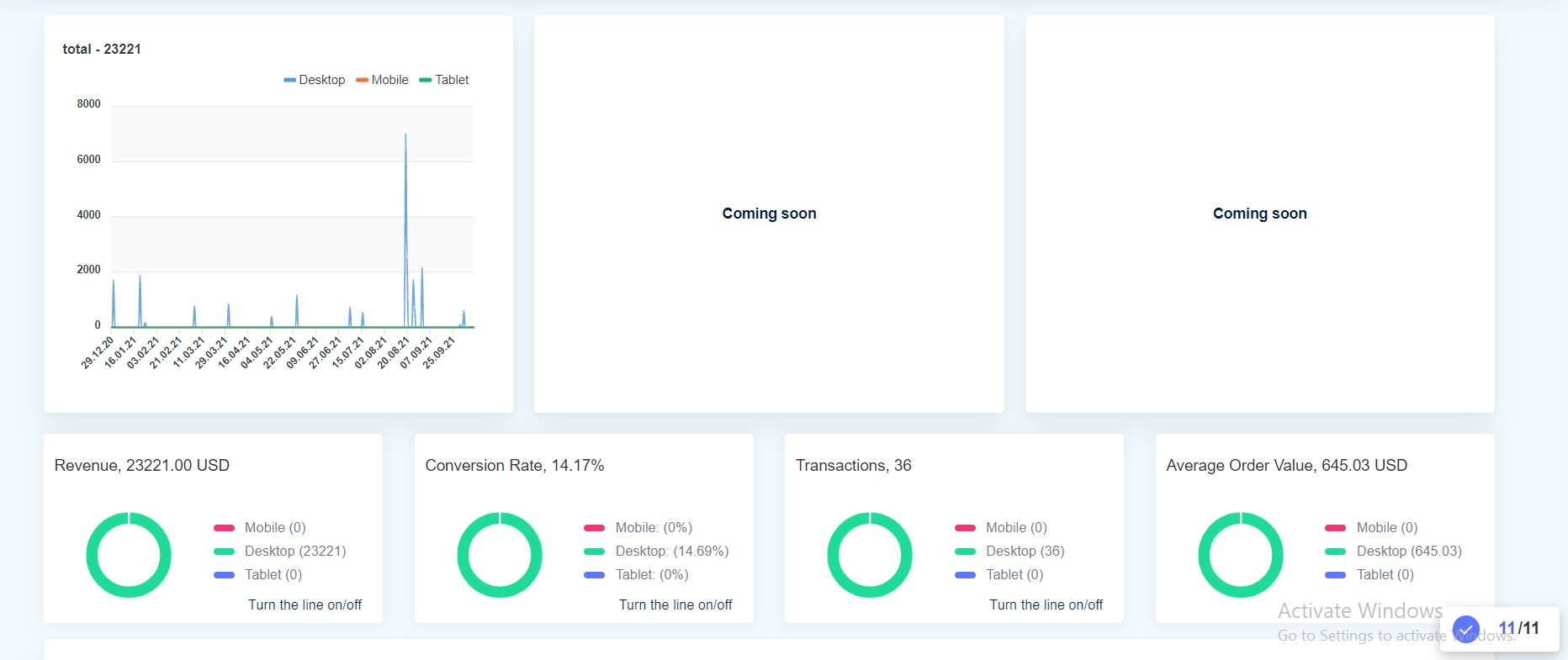 Analyzes e-commerce metrics and the impact of website elements on sales success. The tool demonstrates which elements the customer interacts with before purchasing the product. It shows what influences sales and what doesn't.

Visualizes the milestones on the shopping journey as a funnel. This technique for assessment allows you to see the step-by-step actions of visitors and understand which route they are taking. What do they ignore, where do they stay, and where do they go? The Conversion Funnel will outline complexities and guide decision-making to keep customers focused on goals.
Product Analytics vs. Marketing Analytics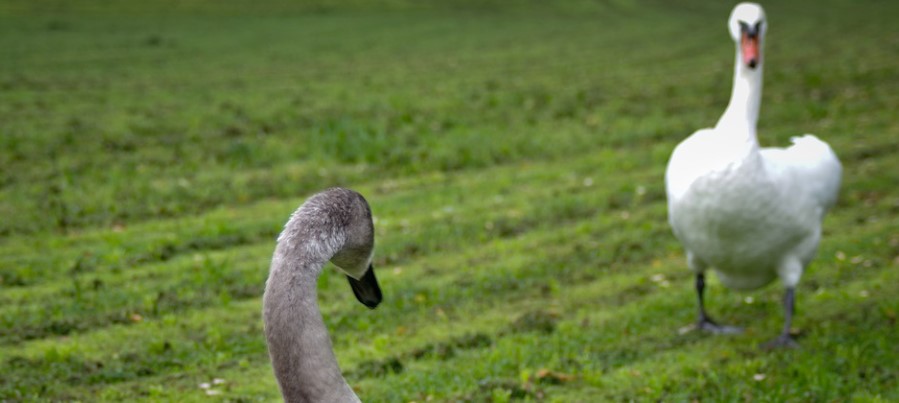 Product and marketing analytics overlap when conversion and onboarding are tested in the same way. However, there is a clear distinction between them. What exactly is it?
Product analytics works directly with the product itself, while marketing analytics involves advertising campaigns, tools for attracting customers, and conversions.
Product analytics aims to improve customer service quality, while marketing analytics is about attracting new users and setting up the promotion of the product on the market.
As a result, marketing analytics turns users into customers. Product analytics finds ways to attract and retain these customers.
Product analytics looks for ways to convert due to product quality, while marketing analytics adapts the conversion paths themselves.
Product analytics works with confidential data left by customers when paying, while marketing analytics deals with data from open access.
Due to inconsistencies, each type of analytics has its place in the analysis process. Product analytics will save you from wasting money on advertising when you need to improve the product itself. Marketing, on the other hand, will help direct the vector of an advertising campaign. But none of the types of analytics can replace the other.
Types of Product Analytics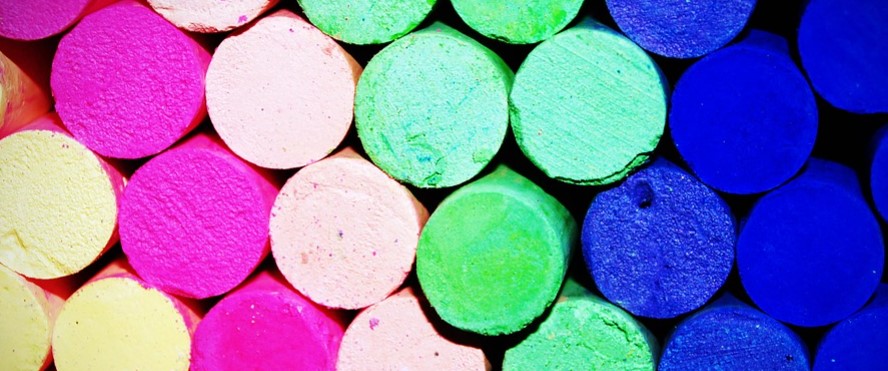 Customers are an important source of information to tailor your product for maximum ROI and high conversion rates. For this reason, there are various types of tools that will help you achieve your goal. Product analytics tools are divided into four types:
Collection and storage of data. They collect information about the actions of users, their geographic location, features and then they store them until the moment of use.
Interpretation of information in a convenient format. In other words, they are tools for routing data.
Data analysis. An analytical platform that compares indicators and segments them (in most cases, you choose the principle of grouping).
Product adaptation. The next type of instrument guides, predicts and indicates where to go next. It connects revenue with features to help you find the best solutions to improve your product. Such tools include alerts, reports, and visuals.
As a result, you will receive answers to questions about whether the product needs improvement. And what exactly should be changed.
5 Product Analytics Tools
Finding platforms for performing qualitative analysis is the key to successful work. Earlier in the article, we described Plerdy's product analytics tools. We also bring to your attention five other popular tools for product analytics.

Among the main functions of the product:
Prepares reports on the audience, ads, purchases, conversions, user behavior, etc.
With the Analytics 360 connection, you can filter data, extract advanced analytics, and view your conversion funnel.
With Analytics Assistant, you collect event data and predict user behavior.
The tool is successfully used by Mumzworld and Minted.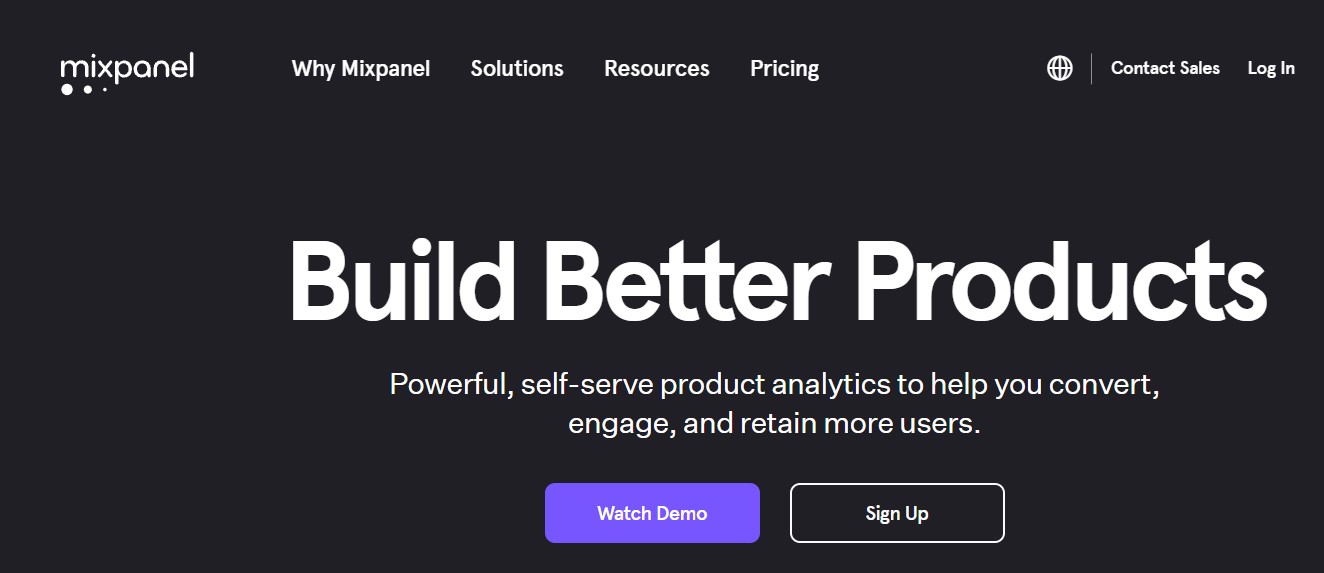 Duda uses the services Car Next Door, Stocard, KAI Group, and Whisper. Product capabilities include:
Interactive reports on popular features, how user behavior relates to long-term retention, and what types of customers remain.
Retroactive funnels and conversion reports help you figure out where the customers are going.
The analysis is carried out not only for users but also for the account or the company as a whole.
Mixpanel specializes in creating product analytics software that serves customers around the world.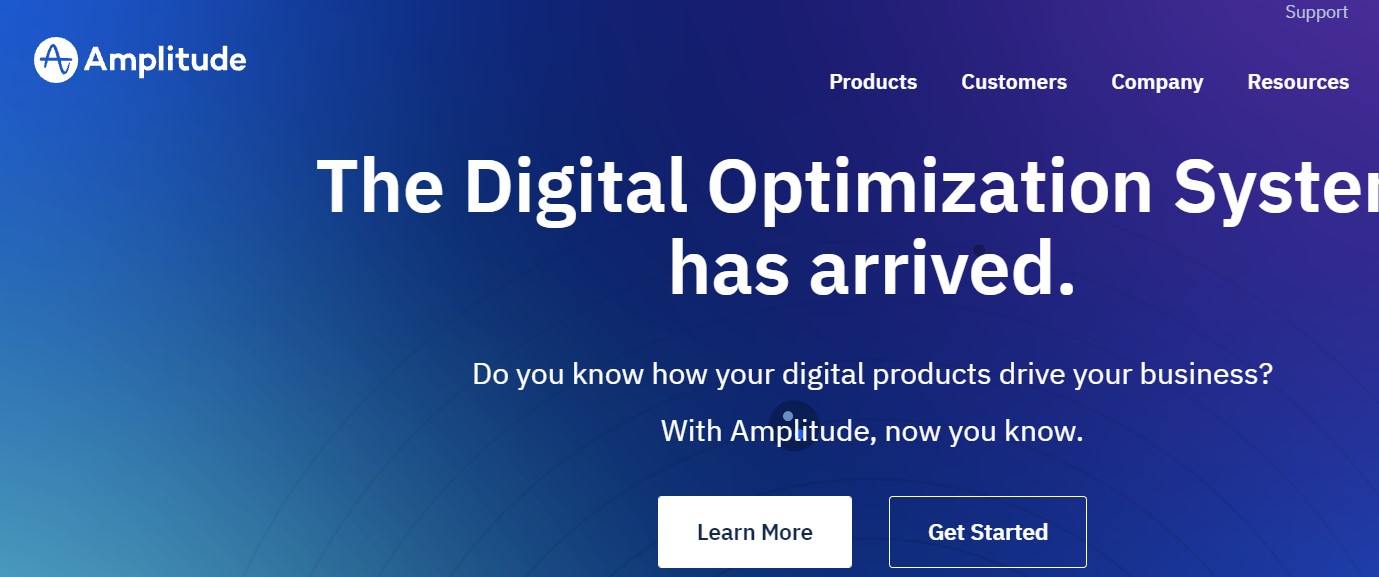 The company is the creator of the Behavioral Graph customer behavior database. The digital optimization system for product analytics has the following features:
Measuring the main indicators that affect the KPI.
Tracking changes in functionality and determining the impact on users.
Using machine learning to predict user behavior.
The following companies use the above analytics products: PayPal, ABInBev, Babbel, and Burger King UK.

Product analytics tools do the following:
Automatically detects and classifies Personal Information or PII based on risk.
Synchronized with other product analytics tools for A / B testing and data storage.
Sharing SQL for the team.
The company's clients include FOX, Atlassian, and Gusto.

The platform performs the following analytics functions:
Collects behavioral data of websites or applications and stores them in a special cloud. This allows you to own information without being tied to an intermediary.
Provides control over what personal information is collected. Also allows you to remove and hide PII as part of data processing.
Monitors in real-time.
The company's clients are Attest, Omio, and Viewbix.
Conclusion
There is a myth that only large companies need product analytics tools or that they should be used only after reaching a higher level of sales. Having considered the tasks and goals of product analytics, we were convinced of the opposite – it is precisely these tools that allow us to scale and develop our product.