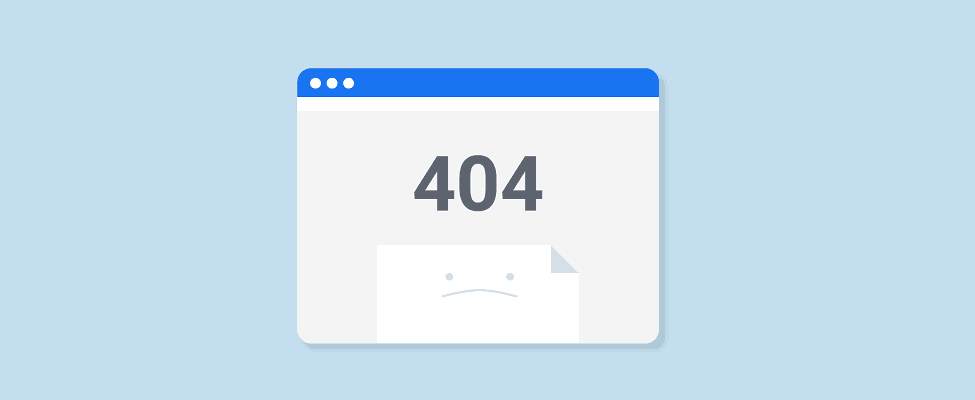 Hello, everyone! These guys wrote an interesting article about the most problematic website pages that are usually left unnoticed but actually, with the right approach, can increase conversion and make your business more effective.
Here is their article.
Content marketing is one of the key fields of digital marketing. Therefore most companies allocate a lot of time and funds to write high-quality articles for their blogs and create infographics and posts for social media.
At the same time, they very often pass over FAQ, 404, About us, and some other pages with additional information. Usually, such sections are only created just because competitors have them. Yet in reality. they can substantially increase the effectiveness of your website and greatly benefit your business.
FAQ Page
The page with the answers to frequently asked questions is one of the most underestimated pages. As a rule, the task to create content for the FAQ is assigned to inexperienced copywriters, so the text here is usually simple.
Instead of detailed articles they post short answers (2-3 sentences) to a few most popular questions and consider the work with the FAQ page done.
Nevertheless, the page with FAQ is a highly effective tool in a content marketing and SEO promotion toolkit. The articles from FAQ very often get to the top search results based on the corresponding keywords since they provide clear answers to users' requests.
To make the most of FAQ, you have to follow a few rules.
3 Rules to make your FAQ page effective:
Create a separate page for every question.
Create a page with the list of all popular questions. After clicking a certain question, a user is taken to a separate page with a detailed answer. For example, you have decided to cover 20 questions in your FAQ section. Let's imagine, a person looks for an answer to one of these questions on Google. In this case, your page will only match their keywords by 5%. Yet by creating a separate page for every question you get a 100% match.
Organize the questions by their popularity. If possible, add a search option for frequently asked questions.
Clear answers
Every answer must be full and comprehensive. Make sure to add the relevant keywords to the text for better ranking in search results. Don't try to sell or promote your company in your FAQ section. The content here must be purely informative.
"Rightness" for search engines
If a page has a high bounce rate (users don't stay here for a long time), its search engine indexing will suffer.
Imagine yourself as somebody from your target audience and answer all questions that may arise about your company. The answers must be informative and focused on a specific problem. To make FAQ articles as effective as possible, visualize information with infographics and video.
If relevant, in your answers, you can link to other related articles on your website. This way you will increase the scroll depth of your pages and help users to promptly find what they need.
Where do I get FAQ from?
To make your FAQ section really work, you need to know what questions your potential customers are interested in. There are several sources of FAQ.
Keywords
Keyword research will give you a major part of your FAQ. For this purpose, you can use Serpstat. Just enter a keyword, and you will get detailed statistics on requests in the selected region.
In the Search questions section of the menu, select "Only questions". You will see what exactly users want to learn about your product or company.
For example, the image shows what questions about notebooks users are usually interested in.
Social media and forums
Analyze what customers write about you. Communicate with your target audience on social media and forums. This will allow you to understand what bothers users. If several people have asked you the same question, post the answer in the FAQ section.
Sales and support teams
Sales managers and support operators often have to answer the same questions continuously asked by users. This is caused by poor optimization of processes.
Make it a rule to get feedback from your sales and support teams at least once per month. Learn what questions are the most asked by customers and provide answers to them in your FAQ.
This way you will be able to interact with your customers more efficiently. They will get all the necessary information on the website without spending extra time on making calls and talking to managers.
404 Page
In most cases, when users land on a standard 404 page, they don't understand what has happened and what they have done wrong. Therefore they just close a website. Yet, actually, the right and high-quality error page can return customers to the purchase process and, in some cases, even increase a website conversion rate.
A 404 page is a great way to tell users about some important news, functions, or services related to your company. The majority of your competitors use a standard error page, so a 404 page can give you a competitive edge in content marketing.
5 Rules for an effective 404 page:
Explain what has happened. Tells users that the page may have been deleted, but the website is working and they can continue using it.
Add links to the important sections of your website.
If relevant for your business, add CTAs (for registration, subscription, and purchase).
A search bar for browsing the website will quickly return customers to the sales funnel.
A chat widget on the error page will help you to keep in touch with your users. A customer will be able to contact you and find out the reason for an error and how to get to the necessary page.
About Us Page
Based on the results of the EyeCarePro research, an About us page is opened by 25% visitors and ranks among the top 5 most visited pages.
Yet usually website owners don't give this page the attention it deserves. They place here praising texts about their company which have no value to a potential customer. Such content only generates mistrust.
However, good pages with information about your company increase user loyalty and tell people about the mission and goals of the website.
The right move for an About us page is to introduce your team to a user. It's important to include real photos of your colleagues.
According to the dedicated research, human photos increase conversion rate by 95%. This simple action will help you to significantly increase the trust of your potential customers. And when customers trust you, they buy.
After users get acquainted with your company, you can start a dialogue and offer them to register or sign up for a newsletter. Plerdy popup forms are really great for this.
Out-of-stock page
Today like never before a lot of traffic goes to product pages. According to the statistics, 26% of Americans claim they often land on the pages of products that are out of stock. Out of them, 65% don't buy alternative goods offered on the website.
Fortunately, there are ways to improve such a situation in an online store.
TOP 3 tips for out-of-stock pages
If a product is out-of-stock, this must be reflected on a website. Below there are three actions you should take if you run out of an item.
Offer alternatives. If something is out of stock, offer users other similar options. Choose products of the same price range as the missing items. If you can offer several alternatives, organize them by popularity.
Use a 404 error page. If you cannot select alternative options, a well-designed 404 page will save you from losing a potential customer.
Hide the page from search results. If the product is temporarily out of stock, there is no point in deleting the entire web page. Just hide it from search results using a special meta tag. For Google, it should look like:. This tag means that starting from 12:00 October 8, 2018, the display of the page in Google Search results will be paused.
Thank You Page
A Thank you page is not only an indicator for measuring the level of conversion in Google Analytics.
Using it, you can lay the foundation for customer reactivation:
Offer a discount or special bonuses for the next purchase.
Make a selection of products relevant to customer's preferences.
Offer to sign up for your profiles in social media.
You don't only need a Thank you page to show it after purchase. You can create a separate thank you page for every stage of a sales funnel and show it to nudge users into the following step.
Conclusion
Every website page can benefit your business. Therefore you should take seriously every page and not only the selling ones.
In this article, we have discussed 5 pages with huge unrealized potential. If creating these pages you will adhere to the rules described above, you will significantly increase your customer loyalty, conversion rate and, as the result, your income.