Obviously, a currently popular tool for tracking and analyzing user behavior, Hotjar, is starting to lose momentum. During the last five years, there have been occasional ramp-ups in the popularity of "Hotjar alternatives" search requests. According to Google Trends, the latest one was recorded in the summer of 2022. A leader in the search for Hotjar alternatives now is the USA. But why do people want to replace Hotjar? What is prompting them to look for Hotjar alternatives? Better alternatives to Hotjar?
👉 Try Plerdy It Free
*Based on G2reviews: Plerdy, 2nd Easiest, To Use in Heatmap Tools.
On G2, users complain about the limited capabilities of the service. Yes, they receive some data, but it's too difficult to comprehend, analyze, and use as a basis for rendering different decisions. Many users regard Hotjar as a good insights tool but a basic one. It costs a fair amount of money but gives too few details. So, they see no sense in its long-term usage.
Therefore, the key reasons why users are now seeking Hotjar alternatives are:
High price
Too few products
Poor-quality data
Slowing down the site's loading performance
Interestingly, these issues are easily solved with the help of Plerdy, a promising Hotjar alternative. 
Plerdy is a multifunctional suite of seven efficient tools. This service can access heatmaps, pop-up forms, SEO checkers, session recordings, event and goal tracking, sales performance, and conversion funnels. These details will give you a deep insight into your users' behavior. You'll understand their actions, develop a plan to improve their experience on your site, and convert them into valuable customers. By the way, many big market players already trust our tools!
Remarkably, G2 recognized Plerdy as a "High Performer" in summer 2021. Besides, users like Plerdy since our ranking consists of 80% 5-star reviews! They appreciate Plerdy's service for its polyfunctionality, usability, accurate data, and comprehensive capabilities. 
It's also noteworthy that, on May 6, 2020, Product Hunt declared Plerdy as the #2 Product of the Day. And the final 5/5 ranking proves our client's satisfaction with the products and services we deliver to them. We assume that these indicators let us declare Plerdy a worthy Hotjar alternative.
How to add Plerdy tracking code to the site: Google Tag Manager, Shopify or WordPress. Or you can install the Plerdy Shopify app.
Plerdy vs Hotjar: Heatmaps

We suggest considering such an efficient tool based on a few key criteria.
The speed of data updates
It will take 3 to 10 minutes for Hotjar to generate and deliver a heatmap report to you. In this aspect, using Plerdy software saves you a lot of time. The reason is that Plerdy shows you real-time results. As soon as clicks are made, you'll get to know about them right away, no matter how much data is being processed. The info you get is associated with a certain element. If you hover over it, additional statistics will pop up. Thus, you'll be able to compare which elements bring the most or the least clicks and define how many unique session clicks are made.
Recording clicks on dynamic elements
Users can interact not only with clearly visible elements on your site but also with dynamic ones, which can be hidden and show up only after a specific action is performed. For instance, hovering over a picture may cause a text, pop-up form, or drop-down menu to appear or zoom in. If Hotjar is capable of recording all the facts of user interaction with the main site's elements, their reports won't reveal the details of their interaction with dynamic elements. So, you'll see a general number of clicks on a certain element. Still, you won't differentiate which elements of this newly appeared form or menu have drawn the user's attention. On the other hand, the Hotjar alternative, Plerdy, will provide a detailed report to you revealing even the tiniest interactions.
Data on empty clicks
The main focus of Plerdy is meaningful data. Empty clicks, most likely, convey no crucial info. This is why we consider clicks only within the functional part when generating a heatmap report. Unlike us, the competitive Hotjar alternative, Hotjar itself considers all the accidental clicks made on non-functional sections and adds them to the total number of website clicks. 
Recording clicks from smartphones
It's important to differentiate between the clicks made on desktop and mobile website versions for a fully-fledged usability audit. Plerdy copes with this task and provides very accurate real-time data. Hotjar, in its turn, mixes the clicks on different device types. Besides, they display clicks based on screenshots, not in real-time. This is why your usability audit will be conducted more accurately if you make use of the Hotjar alternative, Plerdy.
Scroll heatmap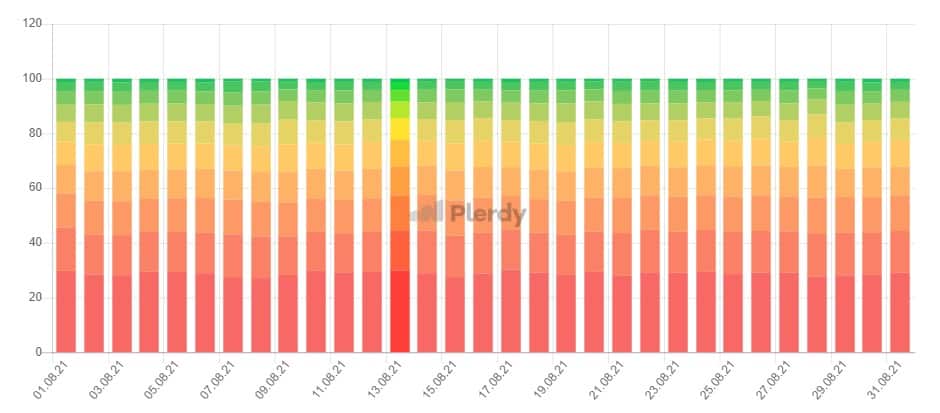 It's a mixture of click heatmaps and scroll maps that helps determine how deep your users scroll and which elements they interact with. Interestingly, all data is instantly segmented by device type, and you can check how many clicks came from specific traffic sources. Hotjar lacks this feature. It is available only for Plerdy users, making the service a worthy Hotjar alternative.
The way user behavior data is displayed after design changes
Whenever any changes are implemented into the design of your site, it's important not to lose more information than needed. In this concern, Plerdy delivers a more accurate service. When you delete a certain object, Plerdy's click counter disappears automatically, but all the crucial info on user behavior is preserved. A Hotjar tool may lose important details and neglect meaningful clicks that may be shifted if viewed on different screen resolutions.
The way heatmaps are displayed 
In fact, heatmaps are displayed differently. Hotjar presents you with a screenshot of the page being analyzed that will contain a heatmap layer on top. Here, no navigation between pages is possible. Instead, Plerdy enables you to do that and view real-time data. You'll only need to turn on a sidebar to display a heatmap.
Best Hotjar Alternatives – Plerdy Tools
Plerdy has a rich suite of tools that make the service a highly competitive Hotjar alternative.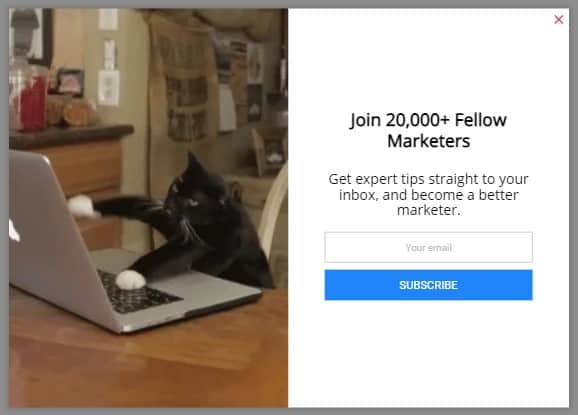 Pop-up forms are an efficient tool for helping you to interact with users and, thus, generate leads, increase sales, and grow your CTR. With their help, you can easily inform your visitors of various marketing activities (upcoming discounts, special promotions, conferences, etc.). Based on the data received via pop-up forms, you can calculate NPS. Thus, you'll know what on your site attracts visitors and what puts them off. And this implies that you'll be able to implement the necessary changes to reduce the number of visitors that drop off. The Plerdy pop-up creator, with its broad functionality, will assist you in this.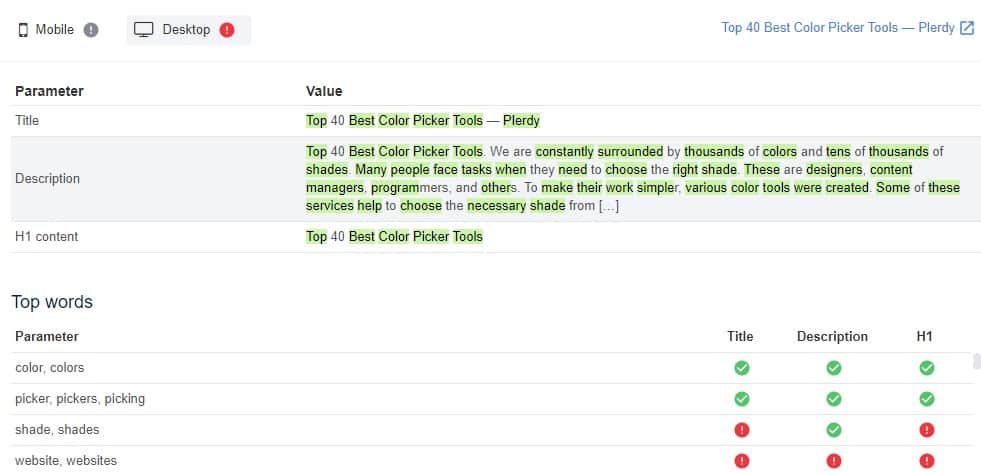 This online on-page SEO analyzer from a Hotjar alternative, Plerdy, automatically scans your whole site for the factors that search engines, as a rule, take into account. Thanks to SEO Checker, you can:
Check your site for SEO errors, identify, and eliminate them
Reveal SEO errors on both desktop and mobile site versions
Track SEO changes based on was/now parameter
Group multiple pages with an identical SEO error
Analyze keywords by comparing the website and Google Search Console data
By doing everything mentioned above, you'll speed up your website optimization and draw more of the right traffic to your website.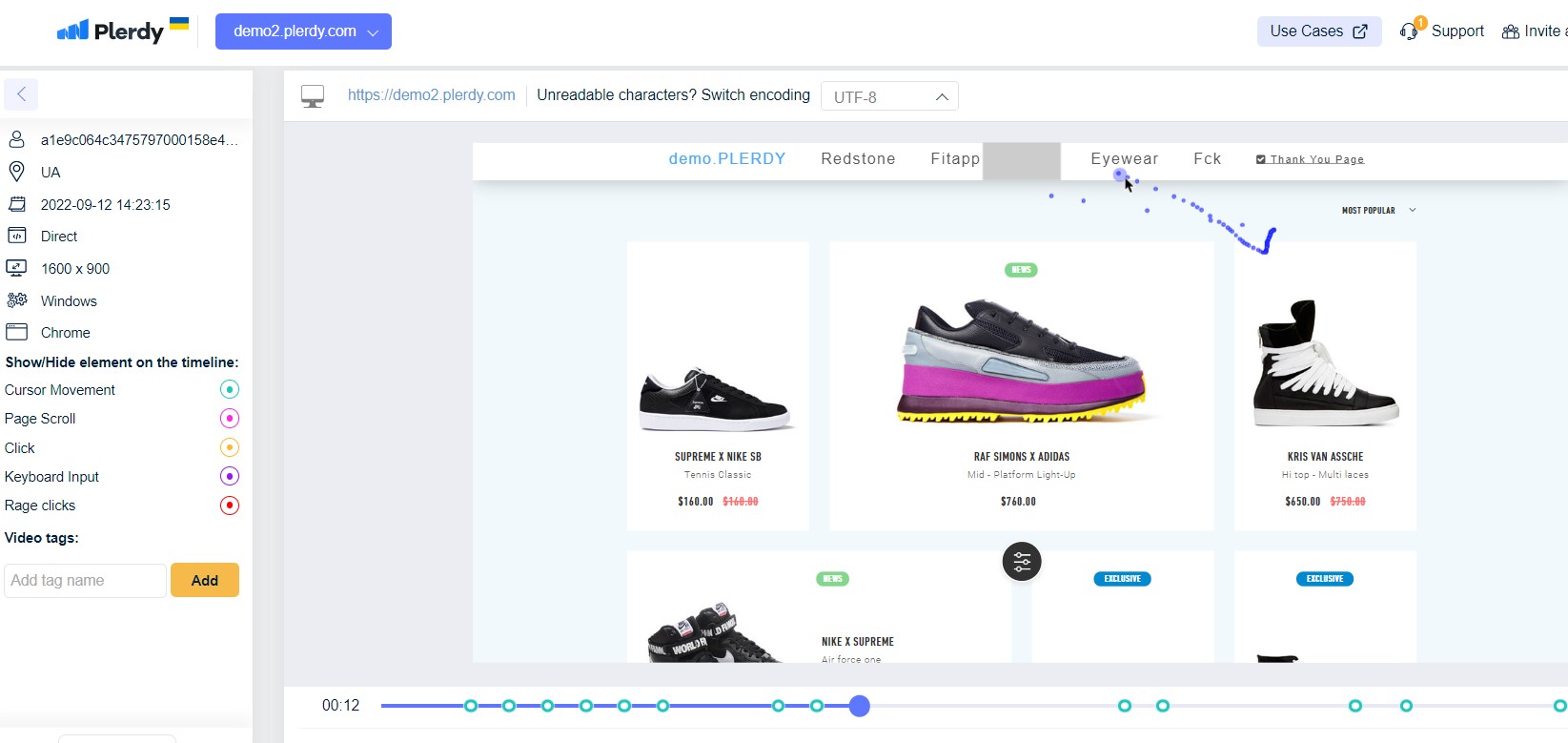 Video session recordings enable you to playback user behavior on your site: their movements, scrolls, clicks, and taps. This is just as if you were looking at your site through the eyes of your potential customers. With Plerdy, you can view real-time behavior and analyze the way users navigate your site, unlike Hotjar, which only records actions performed on pre-specified pages.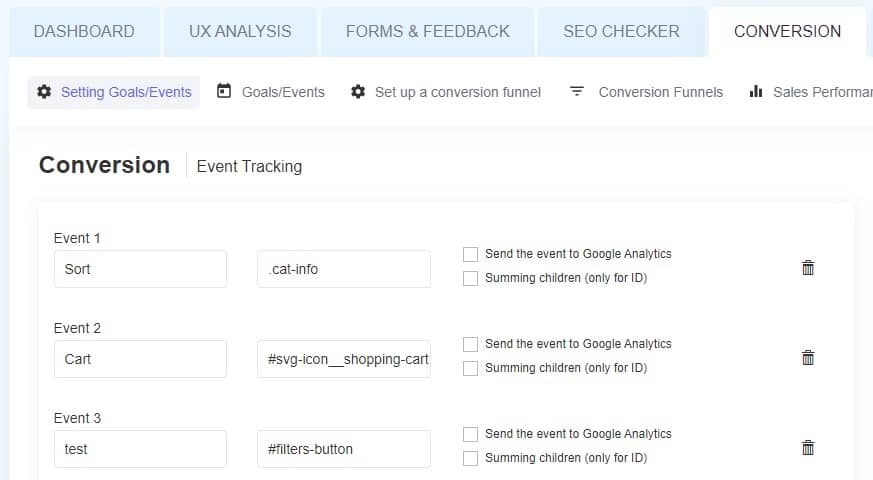 User behavior analysis is far easier to conduct if you have enough proper data. The event and goal tracking feature from Plerdy provides extensive user behavior data that is automatically synchronized with Google Analytics. You'll get all the important details summed and aggregated. So, it's easy to follow and comprehend the statistics thanks to this efficient Hotjar alternative.
Why do you need this feature? The answer is obvious. Thanks to this feature, you'll be able to check the effectiveness of your design solutions by identifying which elements work out great for generating leads and which ones increase the bounce rate. Event and goal tracking enables you to build a unique, effective conversion funnel that will give you more leads and profit.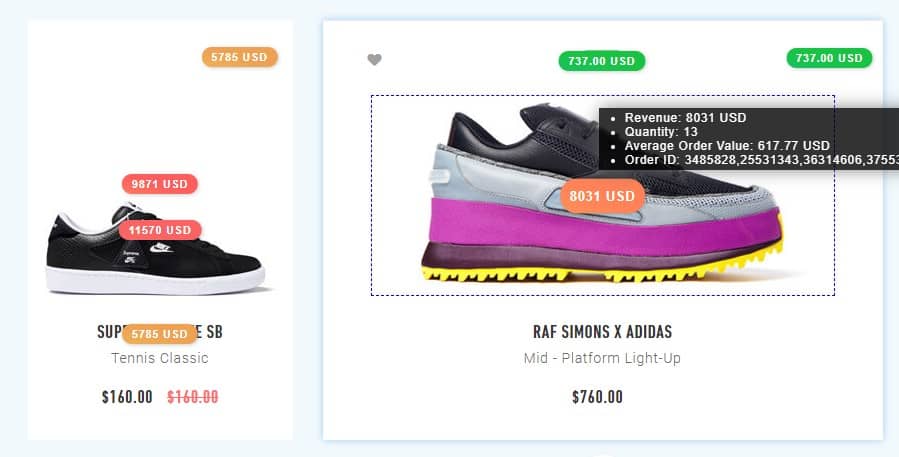 Due to the sales performance feature from Plerdy, you can effortlessly estimate your revenue for a specific period. Based on Plerdy's reports, you'll be able to define the effectiveness of separate blocks and elements of the site and the efficiency of different traffic channels. These reports will also reveal which marketing activities generate revenue and bring no profit. Finally, after measuring your key performance indicators, you'll be able to decide on which adjustments your current marketing strategy needs.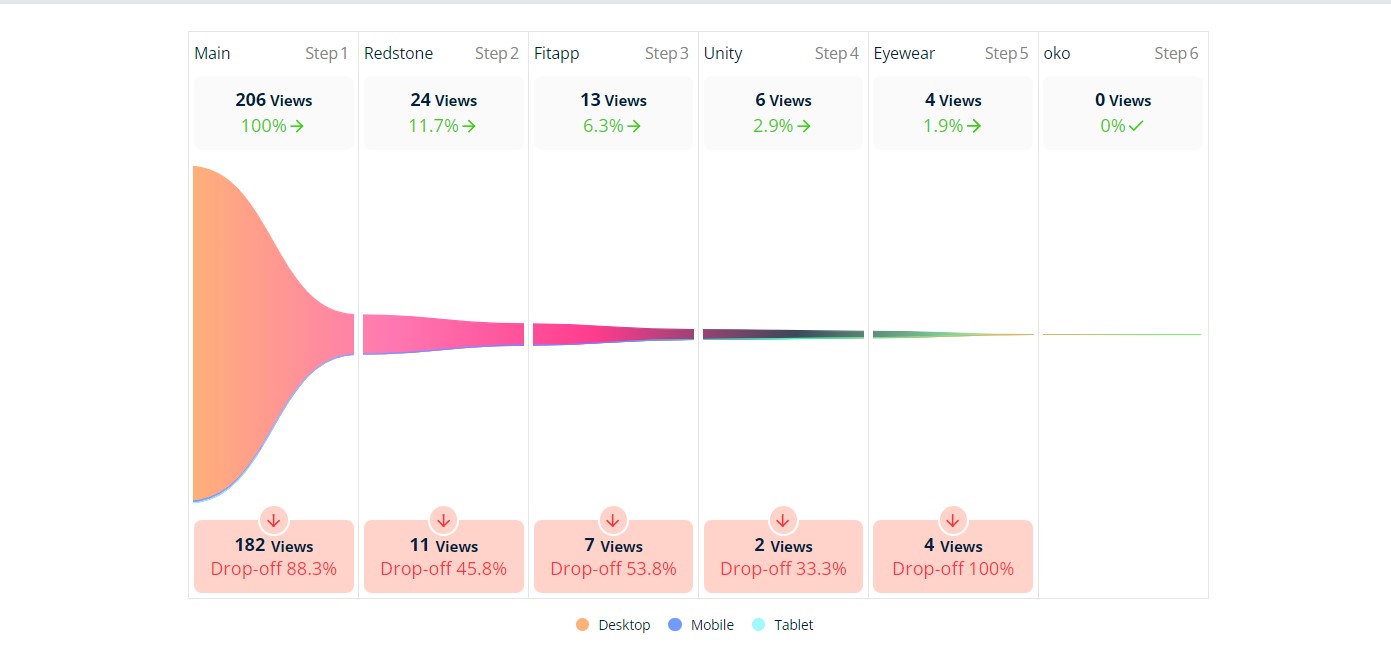 This feature enables you to understand your users better and analyze their behavior throughout the path to conversion. You'll see their path step by step. This will enable you to notice at which stages users tend to drop off and which ones they neglect, and then come to certain conclusions on how to fix it. Understanding what facilitates users on their way to performing a target action and what scares them away will significantly boost your e-commerce sales.
Hotjar Reviews: What do you dislike about Hotjar?
Saurav S. – Digital Marketing Executive
Hotjar still does not provide its users with 100% realistic data. Sometimes the heatmaps provided can be flawed and it can do damage if you consider hotjar data as only data to understand your user journey on a website.
Tony S. – Founder
Everything is obfuscated. Useless. I guess since they are based in France they have gone full privacy mode. Fine but I didn't discover that until after prepaying for a full year. I cannot filter by IP address to help my customers encountering bugs nor can I search by any other identifying info to find their sessions. Additionally they obfuscated so much info in the session I often couldn't sort out the bugs even if I managed to be lucky enough to find the user's session.
I asked HotJar to cancel my account and only refund the remaining portion of my prepaid year of use. They refused. I guess I'll issue a chargeback for the full amount which seems unfair to HotJar.
Emily S. Retention Marketing Manager
It's not always user-friendly when generating heatmaps. The screenshot that the tool users can be glitchy or not load entirely/correctly and it's still not easy to fix without digging into the help center for a few minutes.
Conclusions
Although, at first sight, it may seem that Plerdy and Hotjar are similar tools as they resolve the same tasks, that's far from being the truth. The difference is in the quality of the data. Compared to Hotjar, Plerdy delivers significantly more accurate real-time data. Besides, Plerdy offers more tools to fulfill various business needs. At the same time, the standard Plerdy plan is cheaper than Hotjar's plan with similar conditions. However, Hotjar has long been recognized by the community, which is its prominent advantage. Nevertheless, the Plerdy team keeps improving our software and service quality and hopefully, we will soon catch up with our competitor in this regard. Now Plerdy tools are considered as worthy Hotjar alternatives.