Crazy Egg is a website analytics tool for e-commerce companies and online businesses. It lets you see how people interact with your pages to enhance their experiences. For example, you can spot that most users skip a banner on the main page, which means it's ineffective. Or notice that no one reaches the bottom of the page to read decisive info.
Is Crazy Egg the only tool with such functions? Quite predictably, no. Many Crazy Egg alternatives can replace or complement it.
This article covers the top Crazy Egg alternatives to help you with the choice. Discover how they work and what makes each tool unique.
Best 10 Crazy Egg Alternatives
Here are the tools to consider as Crazy Egg alternatives. They all are suitable for analyzing, tracking, and optimizing a website.
#1. Plerdy Alternative to Crazy Egg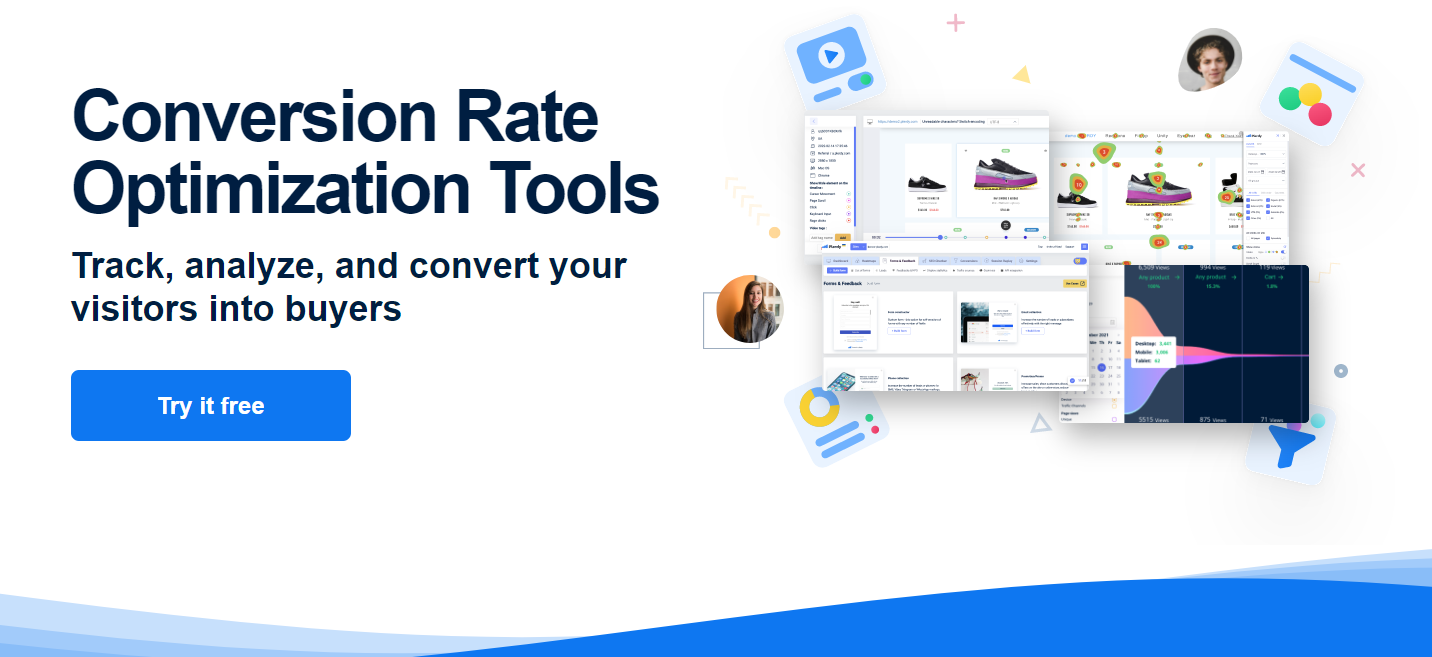 Plerdy can be called one of the best Crazy Egg alternatives. This CRO platform, based on the G2 Plerdy 2nd easiest to use in heatmap tools software, has developed more cool instruments for website optimization. You could record any actions of web page visitors, support NPS surveys, and even track other specific events. Crazy Egg can only generate snapshots; Plerdy shows any user activity in real-time. With this platform, you can easily and easily perform SEO checks, find web page problems and fix them.
Mat G calls Plerdy a fantastic tool, especially for working with heat maps. Alfredo G found it convenient to use Plerdy to monitor the weaknesses of his website.
#2. Smartlook Alternative to Crazy Egg

Smartlook is also good among Crazyegg competitors but is suited for cross-platform analytics. It tracks the user journey and compares data across various platforms within a single interface. It's beneficial if you have a mobile app besides a website and want to see in-app user behavior. You get a much clearer picture when you gather data across all devices and can unite it.
Smartlook has a free trial and treats its potential users with a one-to-one demo. After that, they can book a call to learn how Smartlook boosts performance.
#3. Hotjar Alternative to Crazy Egg

Hotjar is among the most famous analytics Crazy Egg alternatives and the beloved choice of many businesses. It has the standard functionality, including click maps, scroll tracking, and sessions.
So what makes it so popular? Hotjar allows you to visualize user activity across tablet, desktop, and mobile devices. You see how everything changes as users switch gadgets. Besides, this solution provides rich learning materials and reliable maintenance. It should be easy to master the analytics tool even if you have never used it.
#4. FullStory Alternative to Crazy Egg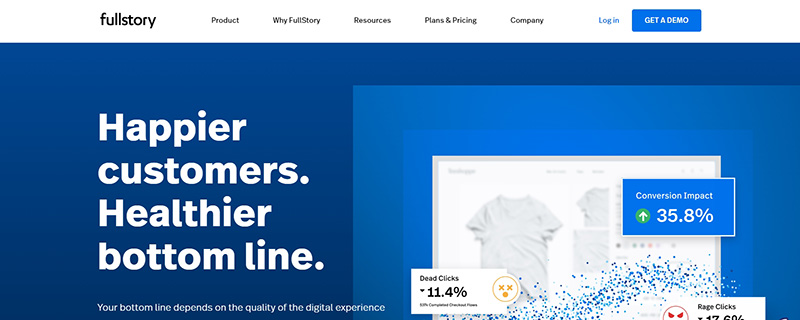 FullStory is a product analytics platform for creating perfect virtual experiences. It enables teams to capture frustration signals to understand what upsets users and make them stay next time. Despite having session insights similar to Crazy Egg, FullStory focuses on product development.
FullStory also has robust journey mapping. It turns raw data into comfy visualizations showing what steps lead pass on their route to conversion and where they drop off. This data lets you pinpoint success or friction to improve the design and logic.
#5. VWO Alternative to Crazy Egg
VWO is a web testing and conversion optimization platform for companies that develop their products. It consists of eight independent solutions. Get VWO Testing to run A/B, split URL, and mobile testing, or use code editors. Then, subscribe to VWO Insights to access the Crazy Egg-like features, including cross-device heatmap and visitor recording. Some other VWO tools are great for marketing personalization, targeting, and other analytics uses.
Thus, you must investigate all the variants and invest in the tool you like. But mind that VWO is a relatively expensive choice compared to other Crazy Egg alternatives.
#6. Mouseflow Alternative to Crazy Egg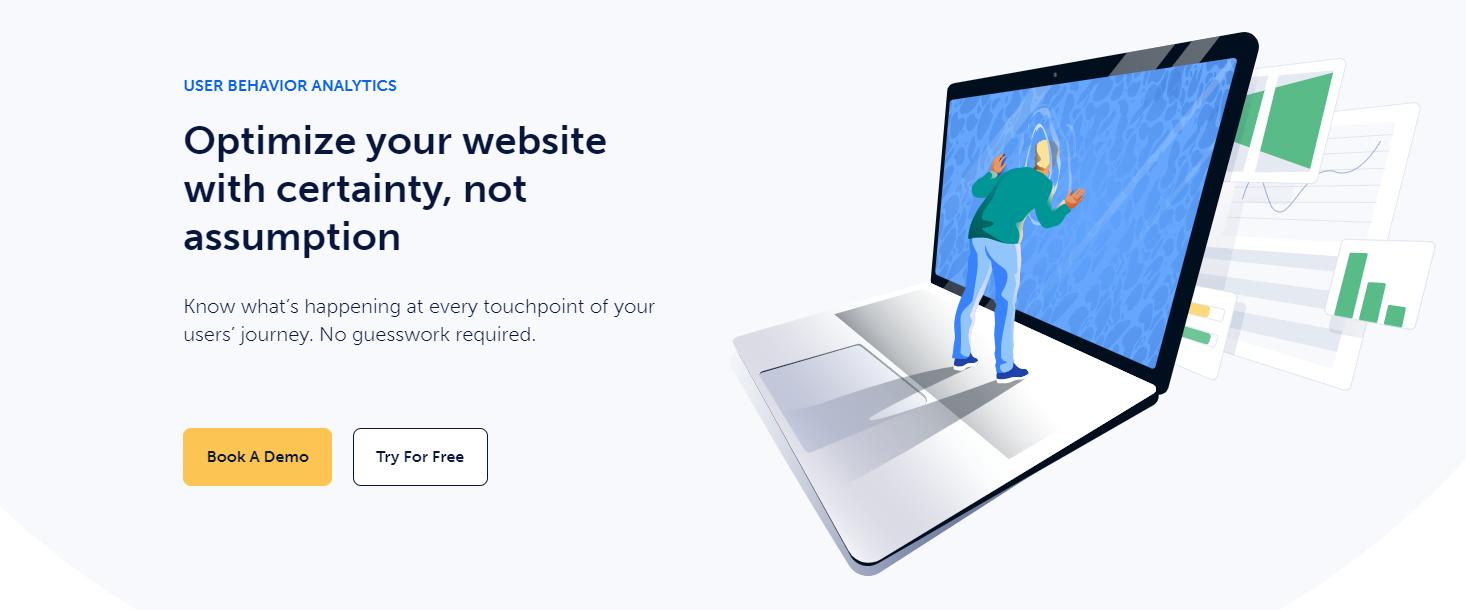 Mouseflow offers behavioral analytics for an optimum website UX and has many overlapping features with Crazy Egg. For example, you can replay actual user behavior to step into visitors' shoes and see their navigation patterns. You can also check maps displaying rage or mistake clicks, movements, scrolls, and attention.
It's an affordable analytics tool for website owners with a free trial and cost-efficient plans. Hence, Mouseflow may be one of the best Crazy Egg alternatives if you seek something simple.
#7. Lucky Orange Alternative to Crazy Egg

Lucky Orange has more versatile functionality than Crazy Egg and many of its alternatives. Besides web tracking, use it for implementing live chat customer support. Give people an opportunity to chat when they need to talk, invite them to join automatically, offer saved replies, and deliver a chat transcript to an email.
Besides, Lucky Orange, as alternatives to Crazy Egg, provides customer profiling for next-level visitor research. You see a complete record of interactions with your site, including contact info and chat logs.

Attention Insight supplies AI-generated attention analytics to validate your concepts at the design stage. It generates maps using artificial intelligence that display which fields visitors cover. This way, you can place the most critical elements in the hottest/most viewed spots. You can even define an Area of Interest (AOI) to obtain the exact percentage of attention an object receives.
Action Insight also measures the clarity of design, giving it a score that ranges from 1 to 100. As a result, it's a convenient approach to assessing the impact of website changes.
#9. Quantum Metric Alternative to Crazy Egg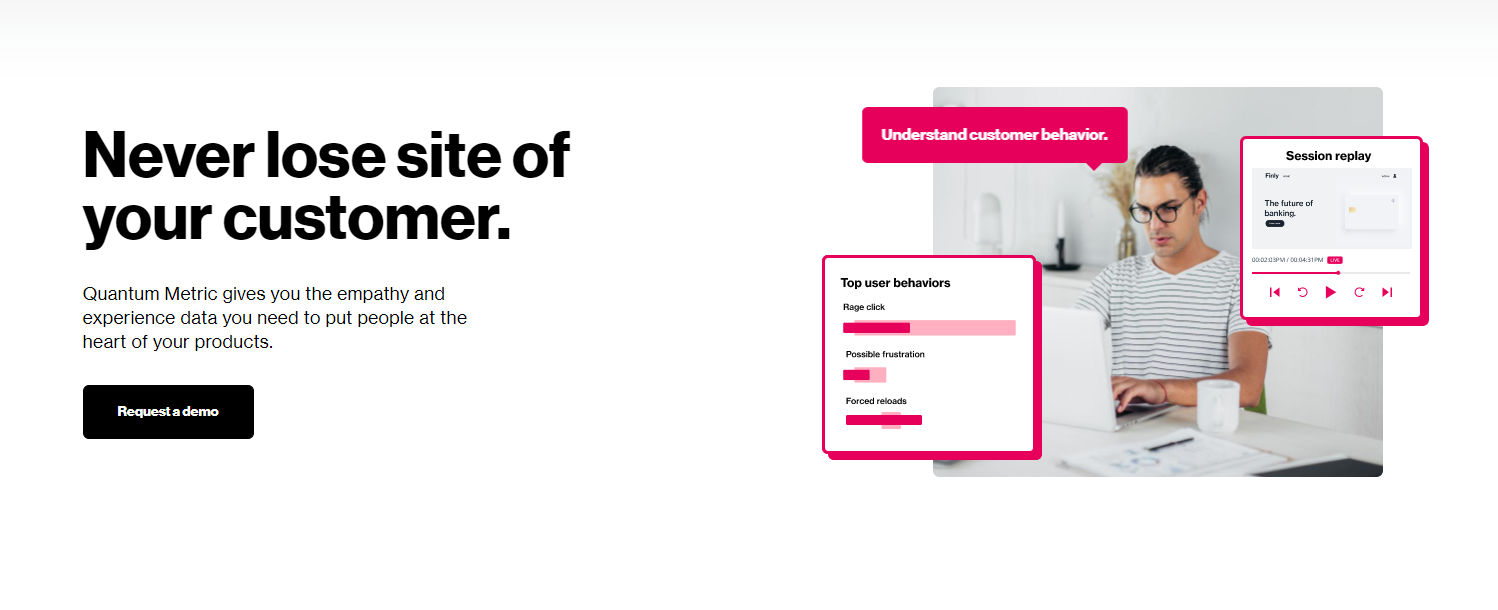 Quantum Metric provides analytics capabilities for continuous product design. Simply put, it lets you keep enhancing a product after the launch. That is pretty much what other Crazy Egg alternatives do.
Besides behavior monitoring, Quantum Metric offers experience alerts. These are the notifications team members get in 60 seconds after a critical event happens. For example, it may be a chat alert, frustration, or a technical issue.
Microsoft Clarity is the last one on the list of Crazy Egg alternatives. It's a 100% free tool designed to power site owners with heat maps and visitor recordings. In addition, clarity integrates with Google Analytics to let you watch recordings for Google Analytics segments and have all data in one place.
Install this tool as a browser extension to enjoy relevant information about any page you're on.
Pros and Cons of Using Crazy Egg: Reviews
Scanning reviews is a shortcut to learning more about a certain software solution. Here are some comments Crazy Egg users have left after trying it out:
Crazy Egg has all the necessary tools to experiment and analyze the resulting data. On top of that, they have a responsive & helpful support team. One of the best experiences I have had with marketing analytics platforms.

I would appreciate lower pricing, but again, they are in line with alternatives and definitely worth the money (Co-founder).
This software is invaluable if you are serious about digital marketing. But you must know how to see inside the funnel and visualize what's going on instead of making assumptions. Videos are particularly useful for figuring out whether a page is working. Highly recommend (Director)!
The biggest drawback is configuring maps for each page instead of generating them automatically across the whole site. It may be a hassle (Digital Director).
The interface is very easy to apply, and snapshots are informative. They give us actionable insights by highlighting what our users want so that we can give it to them. Our agency has been using this tool for over eight years and still finds it valuable (Administrator in Retail).
I love videos above anything else. They really show the customer journey and help personalize communications. If many people go to one page after the landing page, I realize I need to put those details on the landing to keep them engaged.

A/B testing is a love-hate relationship. I like that it can do simple tasks like hiding elements or changing messaging but switching out creative assets like images is too hard (Head of Marketing).
Doesn't include all of the add-ons other decisions have, but I didn't need those anyway (Digital Marketing Manager).
Conclusion about Crazy Egg Alternatives
Despite many things in common, Crazy Egg alternatives have different strengths and use cases. Thus, analyzing the company's needs is the best way to pick the tool. So select several options and test them before making the final decision.