If you need a website analysis tool to boost conversion rates, Mouseflow should be on your shortlist. This platform includes all the features necessary to analyze user behavior and turn raw data into meaningful insights. For example, you can use Mouseflow to track clicks, movements, scrolls, or attention, access performance on dynamic elements, generate funnels, and more.
Is Mouseflow a universal solution for all businesses? No, many alternatives offer similar features but may benefit you more. Hence, it would be best to research multiple options before choosing Mouseflow over its alternatives.
This article provides a concise overview of Mouseflow alternatives you may use for reference.
Best 10 Mouseflow Alternatives
Check out these providers for alternatives that can replace Mouseflow. Some of their features may turn out to be more suitable for you.

Plerdy is a UX and conversion rate optimization platform that is probably one of the closest alternatives to Mouseflow. It also has website heatmap tools, session replay software, pop-up forms, and conversion funnel analysis.
Plerdy is a fast-growing platform that regularly releases new features and upgrades. Sales Performance was among the latest innovations. This feature allows e-commerce businesses to quickly estimate the revenue of their stores right on their pages. You can see how every element performs and contributes to total revenue. It makes Plerdy a perfect fit for online merchants.
Smartlook

Smartlook is a visitor recording and behavior analytics tool you can replace Mouseflow with. It also captures what people do on website pages and provides convenient visualizations to simplify the analysis. The main difference is that Smartlook has advanced session recordings for digital marketers, UX experts, product managers, and customer support. In addition, you can filter sessions by visited URL, duration, country, IP, device or event-based filters (e.g., add-to-cart clicks).
Besides, Smartlook is a cross-platform analytics solution. It means you can apply it both for mobile and web apps.
LogRocket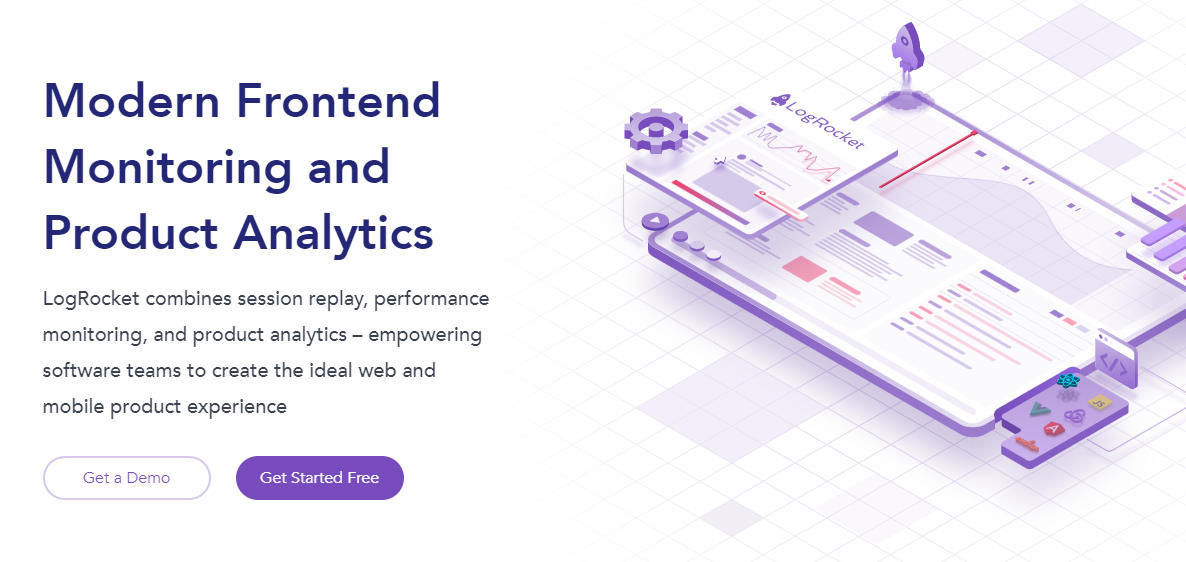 LogRocket is a JavaScript SDK for modern frontend monitoring and product analytics. This tool on the list of Mouseflow alternatives also allows you to record user behavior, but it's mainly intended for products, not website analysis.
With LogRocket, you detect product bugs faster through network logs, Javascript errors, and performance telemetry. You can also review stack traces to find the specific line of broken code. Besides, this tool lets you correlate frontend performance with business impact and prioritize issues to solve the most critical problems first.
Overall, LogRocket is best for product teams and software engineers.
Fathom Analytics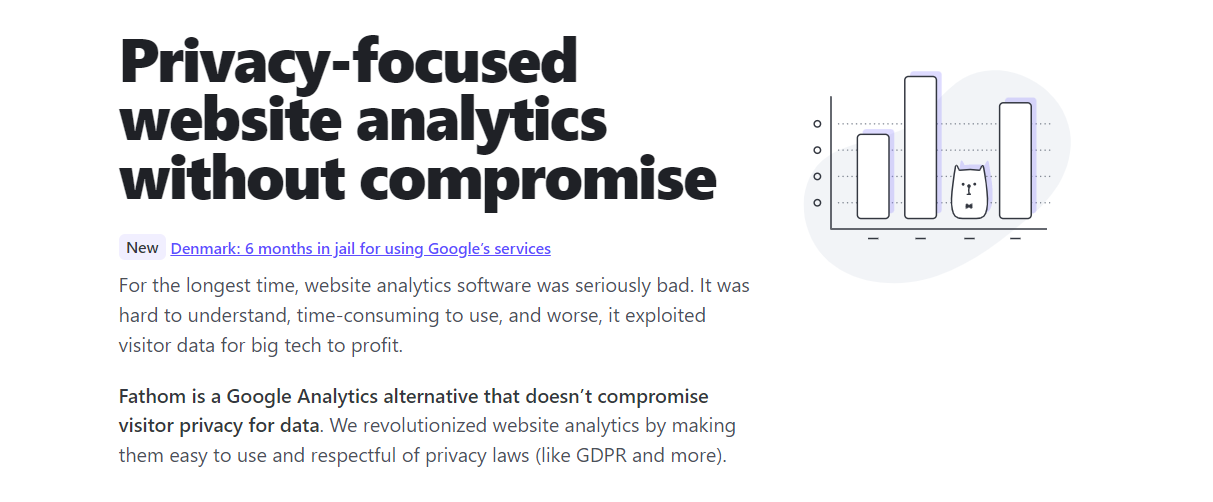 Fathom Analytics is a privacy-focused website analytics solution from Canada. They position themselves as a Google Analytics alternative that doesn't compromise user privacy and complies with GDPR 100%. Hence, you may choose this solution if you have a European company or serve European customers.
Regarding functionality, Fathom Analytics allows you to monitor website traffic on a large scale. For example, you can see current visitors, site uniques, page views, average time on site, bounce rate, and goal completions.
Zoho PageSense

Zoho is a CRO and personalization platform offering versatile functionality at an affordable cost. Using it, you can see how people behave on your website, detect bottlenecks, eliminate them, and make more leads convert.
For example, you can set goals and measure the results against your objectives to estimate your website performance. Then, you analyze user activity with tracking tools. Finally, once you have the data, you implement changes and run an A/B test to double-check whether they work. All these steps are possible with Zoho PageSense.
Capturly

Capturly is a standard conversion rate optimization tool that captures website visitor behavior. You can utilize it for usability testing, campaign validation, and bug fixing. Since it has session recordings, Capturly is also suitable for customer support. You can replicate complete user stories to figure out who is right or wrong.
Capturly is easy to set up and has a 30-day money-back guarantee. These benefits make it one of the top Mouseflow alternatives for beginners.
Reactflow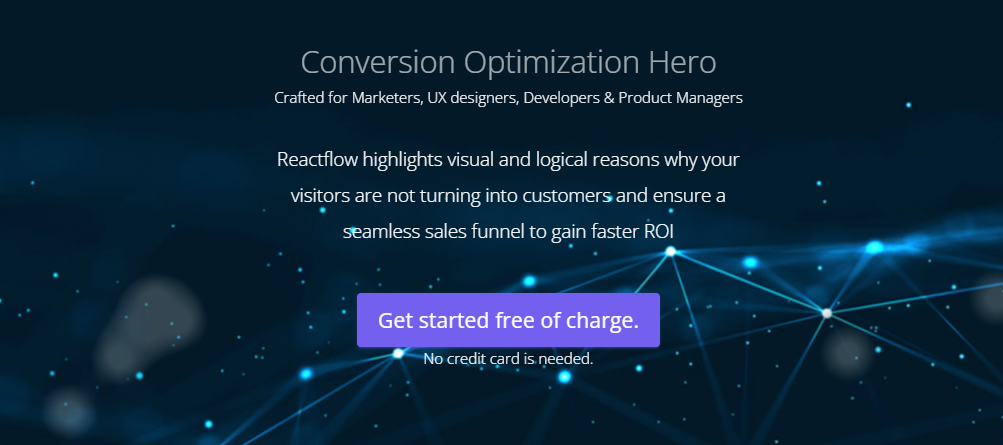 The core features of Reactflow repeat other Mouseflow alternatives. Yet, it has excellent bug-tracking capabilities that can considerably simplify the lives of engineers and product managers. Reactflow extracts Javascript Stacktrace, Network, and 404 errors from recorded sessions and lets you see exactly what happened. You can see which line or function needs fixing, filter bugs for quick search, get related notifications, and more.
Truconversion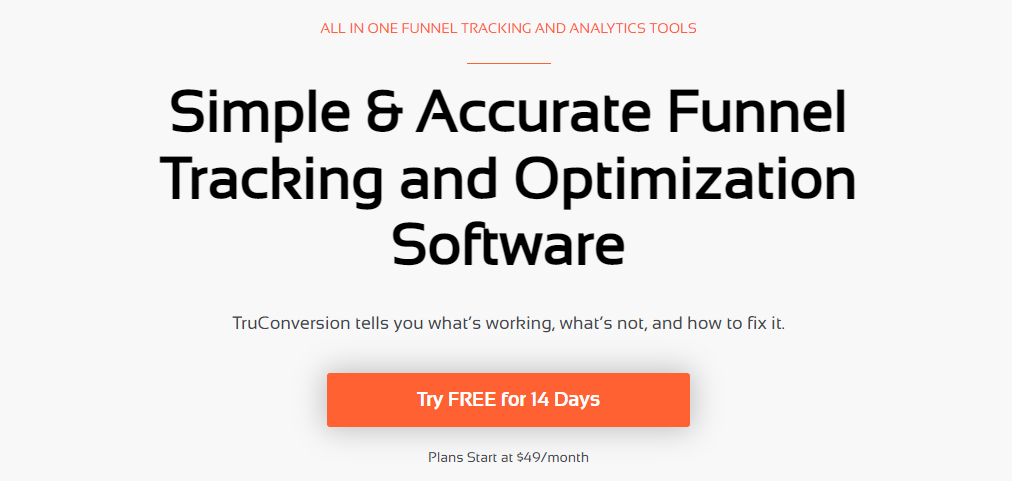 Truconversion is a solution with powerful funnel-tracking functionality. You can create a funnel for a specific page, choose a page goal, and select a goal conversion rate to generate a visualization in minutes. Truconversion also has several types of surveys you can add to your web resource to stay in touch with visitors. For example, you may run a micro survey to ask a short Yes/No question or launch a full-fledged survey.
FullStory

The FullStory Digital Experience Intelligence (DXI) platform helps build journeys users would be happy to follow. You have a standard pack of features and several valuable add-ons. Frustration signals analysis is one of them. This function detects rage clicks, error clicks, thrashed cursors, and other signs of frustration to notify you about them as soon as possible. It allows you to take action when you can still make people stay and prevent bouncing.
Crazy Egg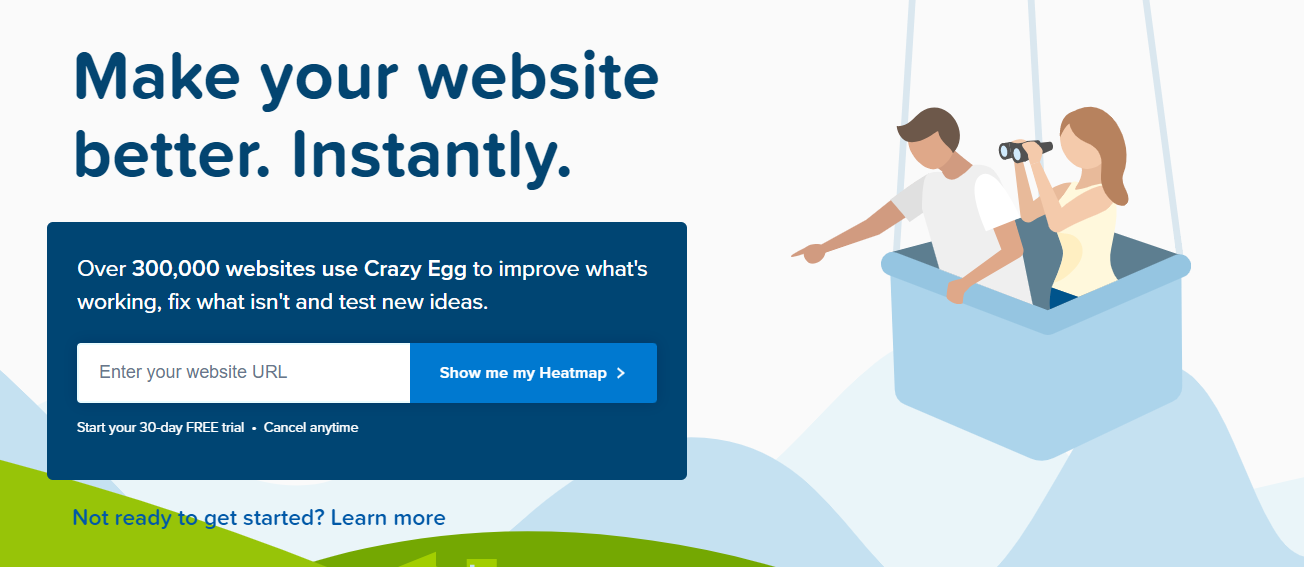 Crazy Egg is among the most popular Mouseflow alternatives. Besides some classic features like heatmaps and recordings, it has an outstanding traffic analysis. You can see where your traffic comes from and compare the sources and their performance.
Crazy Egg is also good for tracking Javascript errors. It details every issue, including device and browser info, app version, etc.
Pros and Cons of Using Mouseflow: What People Say
Reading reviews is easy to understand whether a tool can fulfill your expectations. In addition, people who have already used Mouseflow can tell a lot about its strengths and weaknesses. Below are some comments found on G2.
"I like heatmapping, scroll depth, feedback, and funnel tools. I also like the general analytical capabilities of Mouseflow. It's friendly with Google Analytics and allows you to build custom tags. All data is integrated, which makes tracking campaigns very simple. I've used Mouseflow for over seven years, and they are always responsive (Strategy Director)."
"The current drawback is limitations in funnel analysis. We have a complex customer journey, and Mouseflow cannot accommodate our needs. I would like to have a Sankey chart for more convenience (Global E-commerce specialist)."
"So far, my primary complaint is the lack of information on embedded elements or iframe assets. Most CMS systems these days integrate with anything. Due to the growing market of aftermarket software solutions for webmasters, Mouseflow should pay more attention to the integrations component and "see" embedded assets like forms (CEO)."
"I did a detailed review of the most used user tracking tools by comparing different factors such as heat mapping interfaces, security, analytics reporting, etc. Mouseflow was much better than other companies. The care and attention of their support sealed the deal. Now when I use the tool, I confirm they did a great job with their functions and UX. You can easily add and remove the content for tracking. Data is also readable and clear. I'd give them 10/10 (UX Researcher)."
"It has a friendly price (better than most competitors), versatility (more services in a single platform than other providers), rich user filtering possibilities, and useful funnels (CRO Manager)."
Conclusion
Choosing Mouseflow or one of its alternatives requires profound research. First, you must decide what website data you want to gather and then select a solution based on these needs. Testing several tools may help with the final choice. So pick a tool with a trial and start researching your website now.