Your website needs optimization, monitoring, and analysis. As a result, traffic begins to decline, users are reluctant to come, and productivity and income decrease. Get rid of these problems with the help of the best-automated SEO products. Observe user behavior, find out their needs, and satisfy them. Smartlook gives you a set of analytics tools to have data on the most visited pages, user movements, reasons why they leave, and so on. But it also has many great alternatives. Know what customers are and control their flow. Fix bugs and improve the efficiency of your web platform with Smartlook and its alternatives.
If you are looking for a proven service to work with a website, you must carefully study Smartlook's capabilities and its best alternatives. Many perfect Smartlook alternatives have useful analytics tools for monitoring, analyzing, controlling, and configuring large, small, and medium online websites. But do you need to look for alternatives, and how will they help? We found 10 Smartlook alternatives that have many effective analytics products.
#1. Plerdy Alternative to Smartlook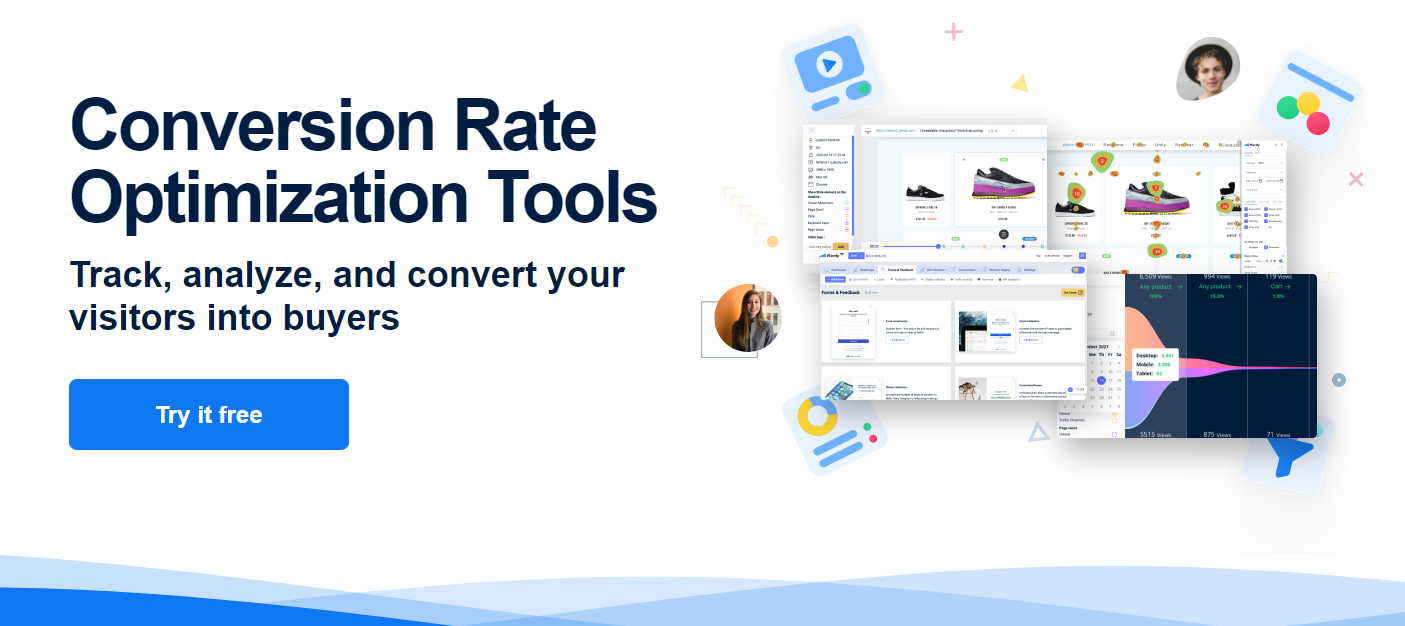 It is one of the best and most popular Smartlook alternatives. The company, based on the G2 Plerdy 2nd easiest to use in heatmap tools software, offers various analytics tools to raise customer retention and improve micro and macro conversions. These are useful products for information collecting, data optimization and monitoring, and website management. The company's founder is Silvan Kurras, the head office is located in Lviv.
Mark E thinks the service is really diversified for various digital marketing operations, and he still finds something new. Martin C is also pleased with Plerdy's capabilities; he used instruments to work with the site design from the user experience side.
#2. FullStory Alternative to Smartlook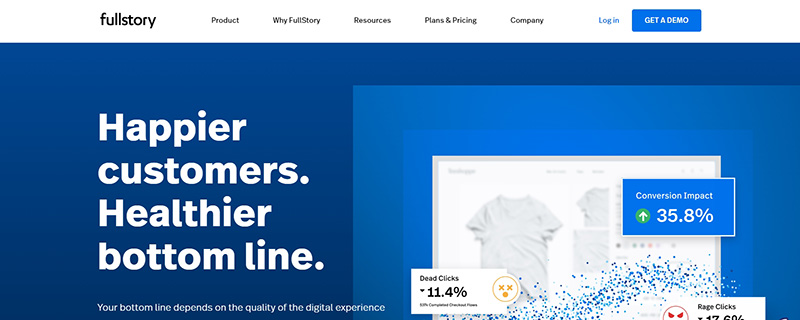 This Smartlook alternative company offers innovative analytics approaches to establish a connection between your product and consumers. You will learn more about their needs, desires, and thoughts to get into their minds and give them the best-desired thing. The group uses a variety of Digital Experience Intelligence (DXI) techniques to track and analyze key metrics of customer interactions. The CEO is Scott Voigt, and the company has offices in London, Sydney, Hamburg, and Singapore. FullStory clients are Forbes, Hyatt, Fortive, and others.
#3. LogRocket Alternative to Smartlook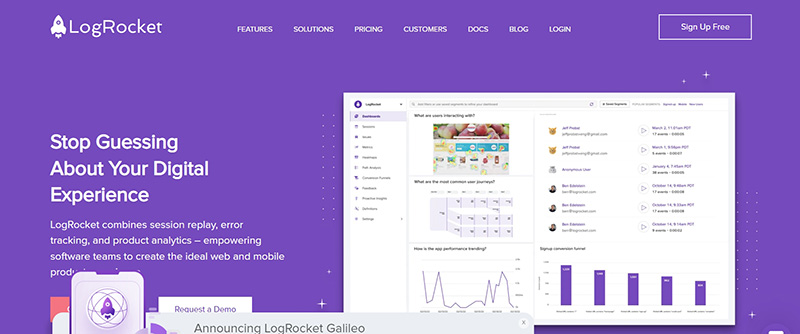 The company has developed unique products for user experience analytics, tracking and fixing errors in your Internet platform, monitoring the performance of the interface of each page, and more. A popular Smartlook alternative but with limited features in the free variant. Analyze each site process to understand its weaknesses and liquidate them as quickly as possible so as not to break the attractiveness of products to potential consumers. Headquartered in Boston, the founders are Matt Arbesfeld and Ben Edelstein. The agency's clients are Ikea, Pinterest, Reddit, and others.
#4. Hotjar Alternative to Smartlook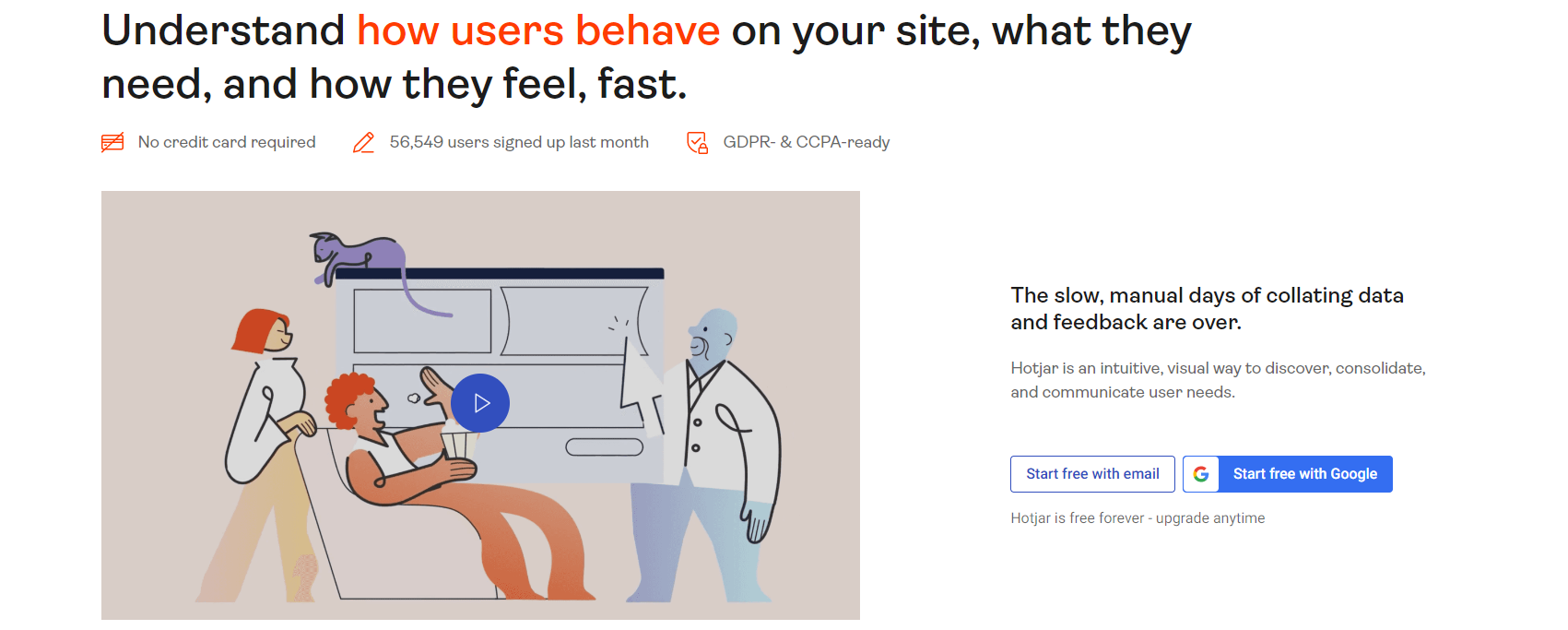 With the analytics products of this Smartlook alternative tool, you may visualize the behavior of users on a website and find out how they feel, what they want, and what they think about your offer. Then, launch survey templates, identify user needs, and improve traffic and online platform success to increase sales. The main office is located in Malta, and the founder of the idea is David Darmanin. Hotjar clients include Microsoft, Panasonic, Decathlon, Nintendo, etc.
#5. Crazy Egg Alternative to Smartlook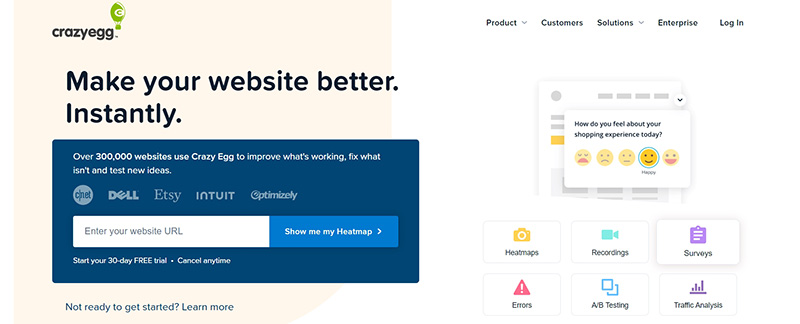 It is a modernized agency that offers modernized digital marketing tools, including Surveys, Visitor Analysis, UX/UI Audits, Conversion Testing, SSO & Audit Logs, and Onboarding & Training. In addition, the company's group actively helps those who see the non-productivity of their virtual business; therefore, it offers analytics products for in-depth analysis of each web page. Crazy Egg's customers include Librato, Etsy, Dell, and others. The company's founder is Neil Patel; the main office is in La Mirada, CA.
#6. VWO Alternative to Smartlook

It is another recent Smartlook competitor that hasn't been appreciated yet. With this site's tools, you can analyze your online product in more depth to lead it to greater success. You will find many useful analytics features for A/B testing, statistics, analysis, consumer desire research, market survey, competitor bypass, the conversion rate increase for traffic growth, and so on. In addition, you can contact the main offices in India, Spain, and Germany. The founder is Paras Chopra. Clients are Hyundai, Ubisoft, BCP, IMB bank, and others.

It is an excellent Smartlook alternative for creating AI heatmaps to visualize the fields of your site that are the most dynamic and eliminate passive zones. First, define an Area of Interest (AOI) to determine which buttons (objects) are the most requested. Then, analyze a product, whether it is popular among users, whether the design of a website is inviting, and whether people want your offer. This analytics company has its office in Hamburg, and the agency's founder is Kamile Jokubaite. Site's clients are Dancy, Eikonikos, Social Hackrs, etc.
#8. WEVO Alternative to Smartlook

It is a good Smartlook alternative if you need to improve the user experience. Use these products to get real-time reports on the efficiency of a web platform. Create feedback to become the best friend for users. Offer analytics tests and surveys to find out the desires of customers. WEVO is headquartered in Boston, and the founder of this agencyl is Janet Muto. EducationDynamics, LiftCentro, IBM, and TribalVision are among the company's clients.
#9. Decibel Alternative to Smartlook

It is a regenerated Smartlook alternative that provides more analytics features for SEO analysis. Use essential elements to improve the quality of customer service. Find points where people are dissatisfied and fix them. Increase conversions and interest in your product to improve your loyalty rate and increase sales. This analytics company's clients are British Airways, Sony, Lego, Nissan, Vodafone, and others. The founder is Ben Harris; the main offices are in Berlin, Madrid, and London.
#10. LiveSession Alternative to Smartlook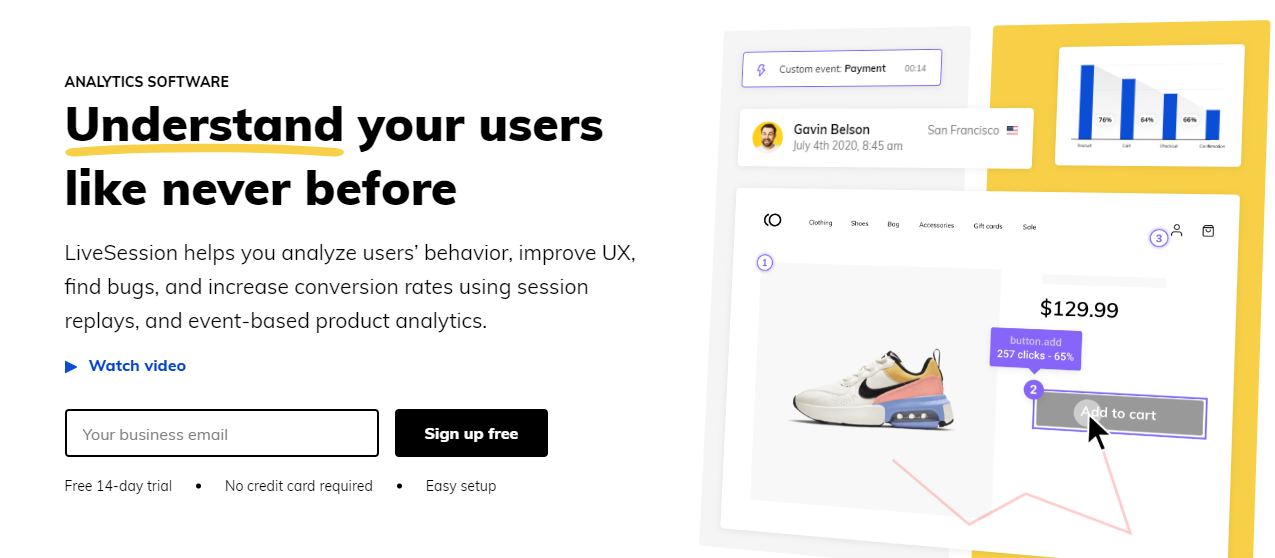 This analytics organization (another Smartlook alternative) offers authentic products for analyzing your users' behavior. You will be able to find platform errors and fix them, improve conversion rates with recurring sessions, analyze products and improve UX. Agency clients are ING, TalentLyft, Databox, Renmoney, etc. The main office is in Wroclaw, Poland. The CEO of LiveSession is Kamil Drazkiewicz.
Use the free version or purchase the appropriate package of these analytics products to get more helpful features. Study the needs of consumers based on analysis of their behavior on the site. Fix weaknesses, and move the business in a more profitable direction.
Pros and Cons of using Smartlook
After analyzing many Smartlook reviews, we can conclude that the platform is quite popular and large-scale. It is the best solution for maintaining the profitability of your site through in-depth analysis, studying people's needs, and fixing weak objects in your website. But also, users have found analogs that give definite functions for certain tasks. There are Smartlook vs. Hotjar comparisons where the second service provides more analytics opportunities for analyzing user behavior.
Leandro Chaves used capabilities of Smartlook to create funnels and record consumer navigation. Having tried other Smartlook alternatives, he noted certain shortcomings: viewing records in a pop-up frame is more convenient than in the main window. He also wanted to create folders or tag them. Administrator in the Entertainment Company created a heatmap, improved the website interface, and fixed many bugs. Unfortunately, the Smartlook pricing package is too high for him (the Smartlook free version was not enough for his needs).
Francesco Tonti noted simple and clear creation of a funnel, to see what people click on and analyze their actions on the site. However, there was also a significant drawback: translation support. Considering other alternatives, it was easy for Firoz Parakkat to use the integration features. He would like to suggest that the service developers improve the Smartlook section with funnels and heatmaps to make it easier.
Chris Turowski had no difficulty with sections and feature layouts. He easily studied records, viewed data, created funnels, and looked at filtering items. He would also like to add the ability to filter users; currently, it is only available by IP address. However, if you study each Smartlook review in detail, almost half of the customers complain about the complicated interface and the overpriced packages.
Conclusion about Smartlook Alternatives
Smartlook is a large-scale digital marketing project to study users' preferences and improve the virtual offer. Compared to Hotjar vs. Smartlook or other alternatives, this service has more features for advanced customer interaction tasks and improving performance of websites.