The digital landscape is ever-evolving, and so is the world of SEO. Exploring the latest and most effective content optimization tools is crucial to stay ahead of the competition. This comprehensive guide reveals the "9 Best Surfer SEO Alternatives in 2023," empowering you to make informed decisions and elevate your SEO strategy.
🌟 Discover the Ultimate SEO Toolkit:
Uncover powerful alternatives to Surfer SEO
Boost your content strategy with cutting-edge tools
Stay ahead in the dynamic world of SEO
Take advantage of the opportunity to optimize your online store's performance, regardless of your traffic volume. Plerdy's offers invaluable insights and user-friendly features, making it an essential addition to your SEO toolkit. Embrace the power of Plerdy to:
Unlock crucial UX & SEO data for your online store
Boost conversion rates and overall performance
Improve customer experience and satisfaction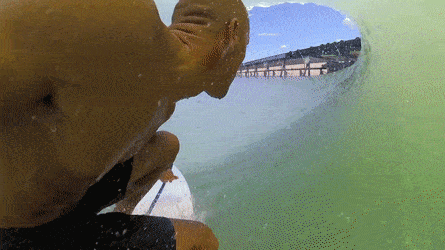 So, are you ready to revolutionize your SEO game? Dive into our expertly curated list of the "9 Best Surfer SEO Alternatives in 2023" and make your mark in the competitive online world. And don't forget to try Plerdy's – a vital SEO tool for online stores seeking unparalleled success!
Surfer SEO: A Cutting-Edge Content Optimization Tool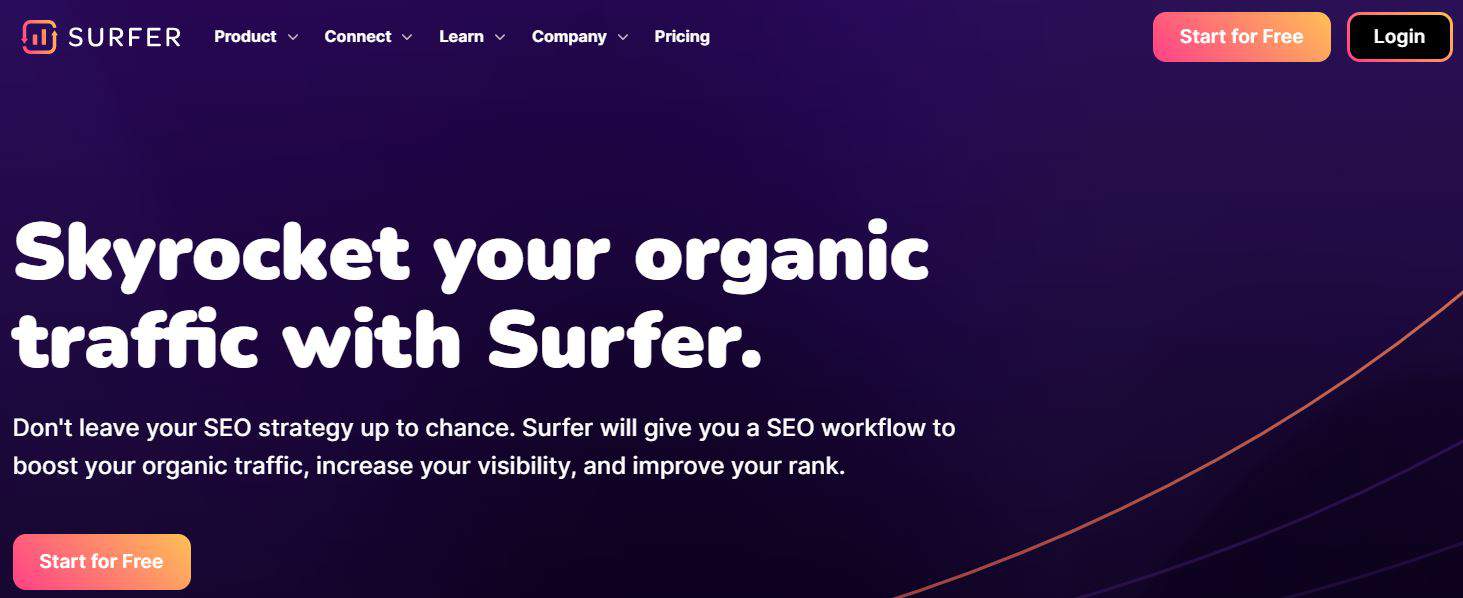 Discover the power of Surfer SEO—a game-changing tool designed to supercharge your content strategy and propel your website to search engine rankings. This innovative solution enables businesses to create captivating, optimized content that outshines competitors.
Key Surfer SEO advantages:
Boost Your Content Strategy with Surfer SEO
Surfer SEO offers a treasure trove of benefits for businesses striving for online success:
Unleash data-driven content creation through meticulous keyword analysis
Reveal hidden SEO opportunities by examining competitors' content strategies
Streamline content planning with Surfer SEO's intuitive platform
Harness the Power of Surfer SEO Alternatives
While Surfer SEO is an exceptional tool, consider exploring alternatives to enhance your content optimization arsenal further:
Dive into Plerdy SERP Checker for accurate rank tracking and competitor insights
Explore other content optimization tools to find the perfect fit for your SEO needs
Elevate your content game and dominate the search engine results in pages with the unparalleled optimization capabilities of Surfer SEO. Embrace this revolutionary tool and let your content shine like never before.
List of 9 Top Surfer SEO Alternatives in 2023
Embark on a thrilling journey through the "9 Top Surfer SEO Alternatives in 2023," uncovering hidden gems to elevate your content strategy. With this treasure trove of SEO tools, you'll navigate the ever-changing digital seas like a seasoned surfer. Then, ride the wave of success as you explore cutting-edge alternatives, boosting your online presence and leaving competitors in your wake.

Elevate your SEO prowess with Plerdy's SERP Checker—a groundbreaking tool that revolutionizes your approach to search engine optimization. Outrank competitors, optimize content and uncover invaluable insights to dominate search engine results pages.
Plerdy SERP Checker: empowering businesses
Swiftly identify your website's rank in search results
Reveal powerful insights about your top-10 competitors
Stay ahead with real-time tracking and analysis
Plerdy SERP Checker enables businesses to:
Streamline content creation with the Content Brief feature
Gain a competitive edge through competitor analysis
Unlock industry-specific keywords for targeted optimization
Track SERP position shifts and new entries for strategic planning
Plerdy SERP Checker offers an ocean of possibilities to enhance your SEO strategy:
Analyze competitor URLs, Titles, Descriptions, and H1 content
Optimize content with Top and Stop Word Analysis
Boost purple and blue lines in Google Search Console
Stand out from the crowd and ride the waves of SEO success with Plerdy's SERP Checker—an indispensable tool for online businesses striving to dominate search engine rankings. Seize the opportunity to outshine competitors and unlock your website's full potential. With Plerdy SERP Checker, the sky's the limit.

If you're on the hunt for a top-notch SEO tool, it's time to dive into GrowthBar. Loved by over 6,000 customers, this AI-powered platform is making waves as the #1 rated AI writing tool for SEO. No need to wipe out outdated strategies, as GrowthBar empowers you to plan, write, and optimize long-form content ten times faster than before.
E-commerce success is a breeze with GrowthBar's seamless collaboration features. Invite your writers, marketers, and editors, and watch your SEO-optimized content sail out the door. Plus, with the 2-Minute Blog Builder, you'll go from an outline to a 1,500-word blog post in the blink of an eye. Drag and drop headlines, and enjoy SEO optimization.
But wait, there's more! Unleash the power of billions of keyword suggestions and delightful dashboards for competitor analysis. And with the 5-star rated Chrome Extension, you can write with AI in WordPress and access SEO insights during your Google searches. So, ride the GrowthBar wave and dominate your niche with this game-changing SEO tool.

If you're searching for a top-notch SEO tool, look no further than Clearscope—an ace alternative to Surfer SEO that'll have your e-commerce content riding the waves to success. With its AI-powered platform, crafting killer content that drives organic traffic is a breeze. Users like Heather Leith, VP of Content at Growth Machine, swear by Clearscope for its all-in-one approach to SEO writing and nabbing those coveted #1 spots on Google.
Clearscope's seamless integration with Google Docs and WordPress streamlines workflows, and its plans are tailored to fit businesses of all sizes. The platform's satisfied customers, including Ashitha J., Content Marketing Manager, rave about how Clearscope has slashed content brief creation time by 70-80% while optimizing SEO. E-commerce businesses can benefit from Clearscope's ability to pinpoint search intent, boost organic traffic, and produce high-quality content at scale.
So, if you're keen to ride the wave of SEO success, hop on your Clearscope surfboard and let it propel your e-commerce content to new heights!

If you're searching for a tool to make waves in your e-commerce business, it's time to ride the Dashword wave. This nifty tool is a top-notch Surfer SEO alternative, giving you the power to craft engaging, optimized content at breakneck speed. So say goodbye to long hours spent on research; Dashword's Content Brief Builder whips up thorough briefs in mere minutes, leaving you with a treasure trove of content ideas and competitor insights.
Dashword continues, though. With real-time feedback and an interactive editor, you can fine-tune your content to perfection before hitting that publish button. Worried about your content's performance after its life? Fear not! Dashword's Content Monitoring keeps a watchful eye on your published pages, alerting you to underperforming content and offering automated keyword reports to help you stay on top of your SEO game. So, why wait? It's time to catch the Dashword wave and propel your e-commerce business to new heights.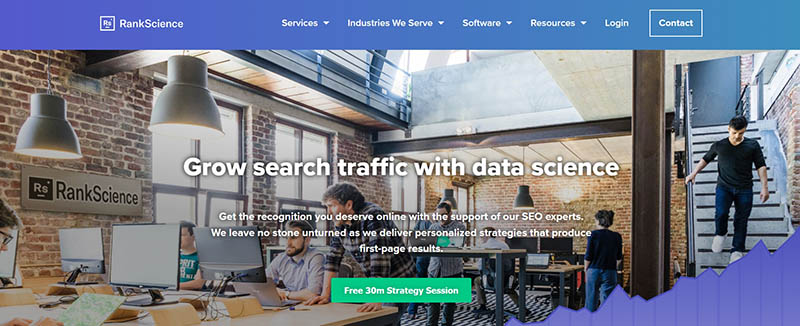 RankScience is a full-stack SEO company that offers personalized strategies for e-commerce businesses, including on-page, off-page, and technical SEO. The company's SEO experts deliver custom-built strategies backed by rigorous research and web performance data, providing clients first-page results. RankScience customizes every SEO strategy according to each client's business, ensuring that every recommendation considers every part of SEO.
RankScience's SEO specialists deliver data-driven SEO performance by consulting the data first. The team puts every project under the microscope, ensuring everything is done promptly. The company offers Contentedge, a personal AI copywriter, SEO assistant, and image generator with a subscription, which helps make content relevant, readable, and comprehensive enough to compete in SERPs.
RankScience offers an all-inclusive SEO strategy, providing clients access to a crew of strategists, data analysts, and techies who put their success first. The company is an extension of each client's team and promises full transparency, honest feedback, and true collaboration. RankScience's expertise has been validated by clients like CareerKarma, which achieved a 1,011% increase in organic clicks and a 20,124% jump in impressions in just six months.
You want to keep the waves of search results regarding SEO. Lucky for you, there's a powerful tool making waves as an alternative to Surfer SEO: Topic! This rad platform helps editors and agencies create content briefs in half the time, leaving you free to ride the swell of e-commerce success.
Topic consolidates research, enabling you to enter a focus keyword and gather insights from the top 30 Google results. With its Outline Builder, you can rapidly create a comprehensive outline and get a creative boost from its GPT-3-powered AI. Before publishing, Topic's Content Grader ensures your article covers what your audience is searching for.
The benefits? Catch some serious air with more time, scale your content program without hiring more people, and create content that outranks the competition. E-commerce thrives when you ride the wave with Topic, providing optimized, valuable content that will leave your competitors floundering in the whitewater. So don't be a kook – paddle out with Topic and ride the wave to SEO success!

Ahrefs is a popular all-in-one SEO toolset widely used by marketers from leading companies worldwide. The toolset includes Site Explorer, Site Audit, Keywords Explorer, Content Explorer, and Rank Tracker, providing everything you need to rank higher and get more traffic. Ahrefs collects and processes petabytes of data daily and has been crawling the web for over ten years, making their data and metrics among the most trusted in the SEO industry. AhrefsBot is the most active web crawler among all SEO tools. Ahrefs offers educational materials, including free courses in their Academy, video tutorials on their YouTube channel, and "How to Use" guides within their interface. They also provide a private Facebook community called Ahrefs Insider, where marketers can bounce ideas and questions off other SEO-obsessed marketers who have seen it all. With 24/5 live chat customer support and a Twitter account to poke them for help, Ahrefs has proven to be a valuable partner to marketers and businesses looking to grow their search traffic. Many marketers attest to how Ahrefs helped them in their work, like in planning a content strategy that increased their blog visits by over 200% compared to the previous year.

Riding the SEO wave like a pro surfer, MarketMuse is a game-changing tool for e-commerce businesses looking to stand out. With AI-driven insights, this platform takes the guesswork out of content strategy, allowing you to create content that packs a punch. MarketMuse is a one-stop shop for content audits, topic research, and optimization, helping you make informed decisions quickly. That totals your top search competitors and unveils new content opportunities while preventing content decay. Frase puts your entire SEO content workflow on steroids, making it quick and painless to get from keyword to final draft. Hundreds of Frase customers have reviewed the software on Capterra with an average rating of 4.8/5, and it is trusted by over 30,000 content, SEO, and marketing teams. Frase's AI templates, topic model, and list of related topics can help you write like an expert and publish content that Google will love. So if you're an SEO, content marketer, or marketing agency looking to increase content ROI and improve content quality, give Frase a try today!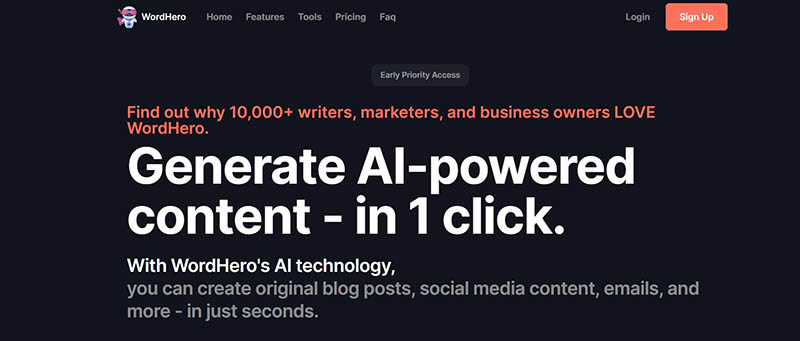 Catch the wave of WordHero, an AI-powered content generator and a game-changing alternative to Surfer SEO. With 70+ writing tools in your toolkit, this software is like a Swiss Army knife for marketers, business owners, and writers. Imagine crafting Amazon products that are "shocking with their brief descriptions, social media posts, or even song lyrics with just a button click. WordHero is built on top of the world's most advanced AI language model, enabling you to save hours on research and writing while slashing your copywriting expenses.
E-commerce businesses can ride high on WordHero's capabilities. As one customer raves, it's the "best way to level up writing and brainstorming." Another says I need to improve my processing speed. With WordHero's long-form editor and keyword assistant, e-commerce professionals can churn out high-quality content that hooks customers and drives sales. Moreover, this versatile tool supports 108 languages, ensuring your e-commerce site is ready to make waves worldwide.
No more paddling against the tide of content creation. With WordHero, you can keep ahead of the competition and guarantee the survival of your e-commerce business. So dive in and watch your e-commerce sales soar to new heights!
Bottom Line
Navigating the vast ocean of SEO tools can be challenging. However, our well-crafted list of "9 Best Surfer SEO Alternatives in 2023" showcases diverse options, making it easy to find the perfect fit for your content strategy. By exploring these tools, you'll unveil unique features, and pricing plans catering to your needs.
Plerdy is affordable yet powerful, allowing users to gain invaluable insights and optimize their online presence. Plerdy offers value for every penny spent with a user-friendly dashboard and comprehensive data analysis.
Don't settle for anything less than the best – dive into our top-ranking alternatives and find the one that complements your SEO goals. By embracing these cutting-edge tools, you'll unlock the door to limitless possibilities and ensure your content shines bright in the digital realm.
Ready to transform your SEO game? Give Plerdy a try and experience the difference for yourself. Start your journey towards online success and leave competitors in the dust. Choose Plerdy – the key to unlocking your website's full potential.