Screaming Frog software is now critically important for many businesses. It is a website scanner whose primary function is an excellent SEO improvement. It is possible because of super strong data analysis. Algorithms also show website problems such as broken links, lacking or doubled content, and search engine ranking. As a result, it makes a website user-friendly and fast.
However, in a free version, there are speed and amount limitations, and many functions are available only in the full version. Also, some users note poor UX/UI design and the lack of valuable features. Therefore, we present you with a collection of alternatives to Screaming Frog. Some of them are free, and some offer specific options.
Best 10 Screaming Frog Alternatives
#1. Visual SEO Studio Alternative to Screaming Frog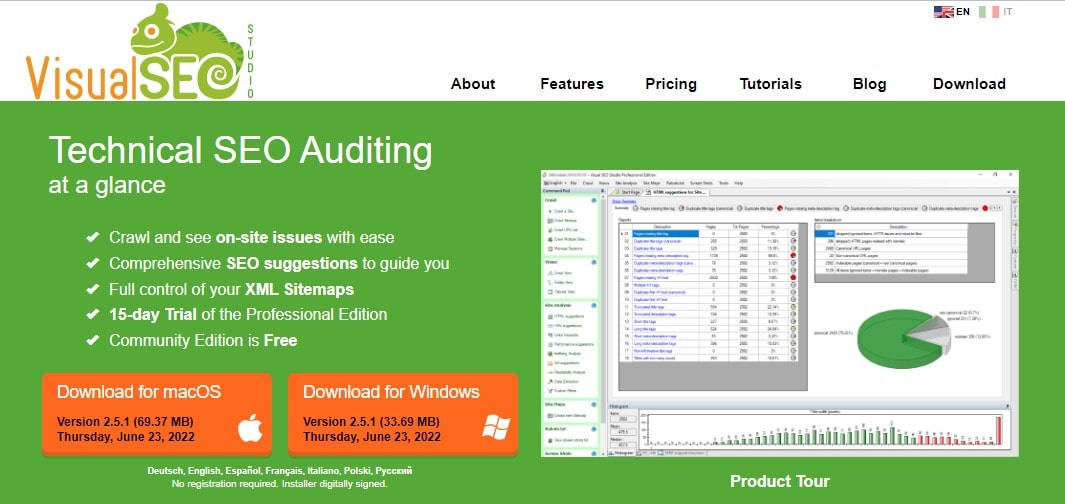 VSS is another website spider that crawls links and analyzes optimization problems, just like Screaming Frog. Its free version is limited too, but you can pay for many useful functions. The toolbar involves:
Site Views for visualizing the structure in different forms;
multilingual set of controlling Tools.
VSS is also a SEO agency that does not only sell software but works with clients directly. Visual SEO Studio is based in Genova, Italy, owned by aStonish Studio St and Federico Sacco as a founder. Since 2012, Fred has helped individual specialists, agencies, and e-commercials.
#2. Wild shark SEO Alternative to Screaming Frog

Wild shark SEO opens the list of free alternatives to Screaming Frog. Functions are almost the same. The only thing you have to do is to sign up via email. After downloading an alternative, you'll be able to check missing and duplicate meta descriptions, H tags, and broken links. You can also check out ALT tags for images.
The company's office is in Lancashire, North-West England. They are a leading UK Search Engine Optimization team. The tool will be helpful for agencies & skilled market specialists who have experience in website improvement.
#3. Spotibo Alternative to Screaming Frog

Spotibo has the same function set as VSS and other Screaming Frog alternatives. It also shares the 500 URL limit in a free version. The limitation is month-long, which allows you to work comfortably without paying.
Unlike all other software, Spotibo is a web app and not a downloadable alternative. It allows you to use it on iOS, Mac, Windows, Linux, or any other platform you wish. The features list involves JavaScript rendering, error importance estimate, ranking factors analysis, and more.
Spotibo appeared in 2019 in Bratislava, Slovakia. The team includes top PR-specialists with skills in different fields to match all customers. You can find Exponea, Zoot, Sazka, and other large and small companies on the client list.
#4. Xenu's Link Sleuth Alternative to Screaming Frog
It might not be the prettiest alternative on the list, but still, it is the only one app on the list that is free and unlimited. The creator is an anonymous guy, Xenu, who focuses on other projects. The algorithm is straightforward and lacks many sophisticated functions you can find in other programs.
On the other hand, it is easy to use and will provide you with the most basic analyzing mechanisms. Xenu's website will scan your links and give a listed report on their workability. While using it, remember that the last update appeared there in 2010, and it may cause specific problems.
#5. Google Search Console  Alternative to Screaming Frog

It is another free app with a severe bunch of options. Here you can check out how your pages are indexed by Google and fix some related issues. It also analyses the click-through rate. As a result, you can improve website visibility significantly. The information is comfortably presented in the form of graphics and diagrams.
It is an official app made by Google, and it understands this search engine perfectly. The software is free; the only thing you need is a Google account.
#6. SEO PowerSuite Alternative to Screaming Frog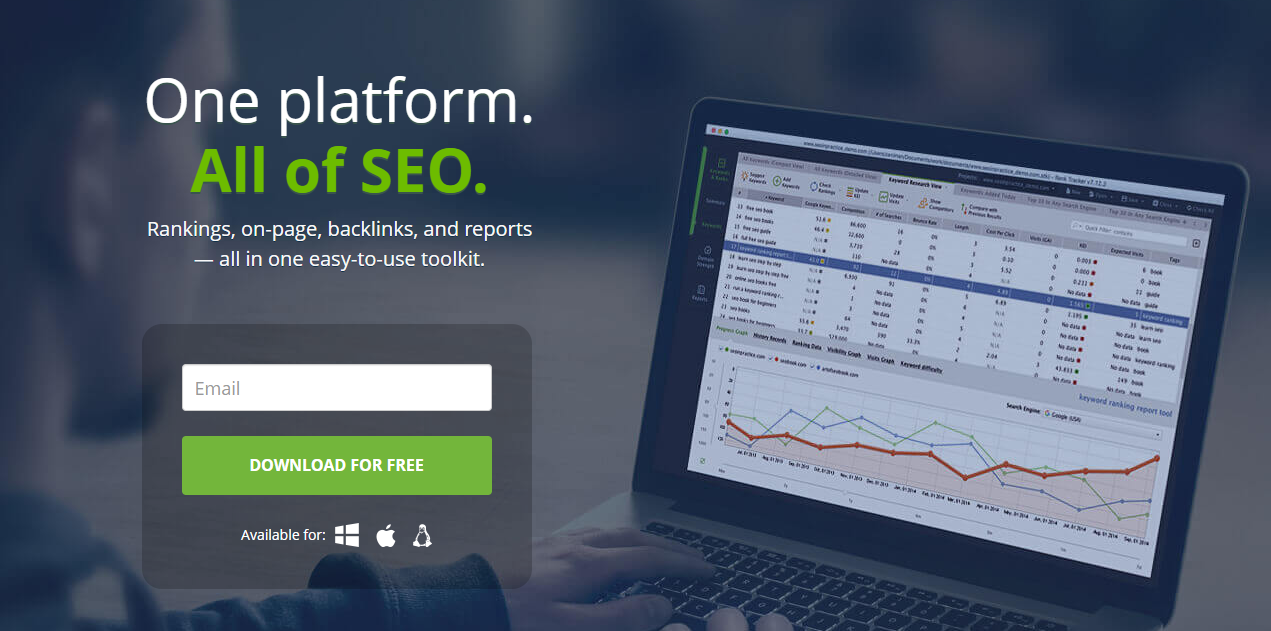 SEO PowerSuite probably has the entire range of functions among all Screaming Frog alternatives. Here you can:
scan pages for errors (duplicate, missing content, etc.);
set up scheduled website audits;
fully optimize all contents.
There is a free version, but it is still constrained. For more functions, buy one of two available year plans with different features. One is suitable for individual usage, and the other suits corporate needs. SEO PowerSuite works with giants such as Disney, Amazon, and IBM.
#7. Surfer SEO Alternative to Screaming Frog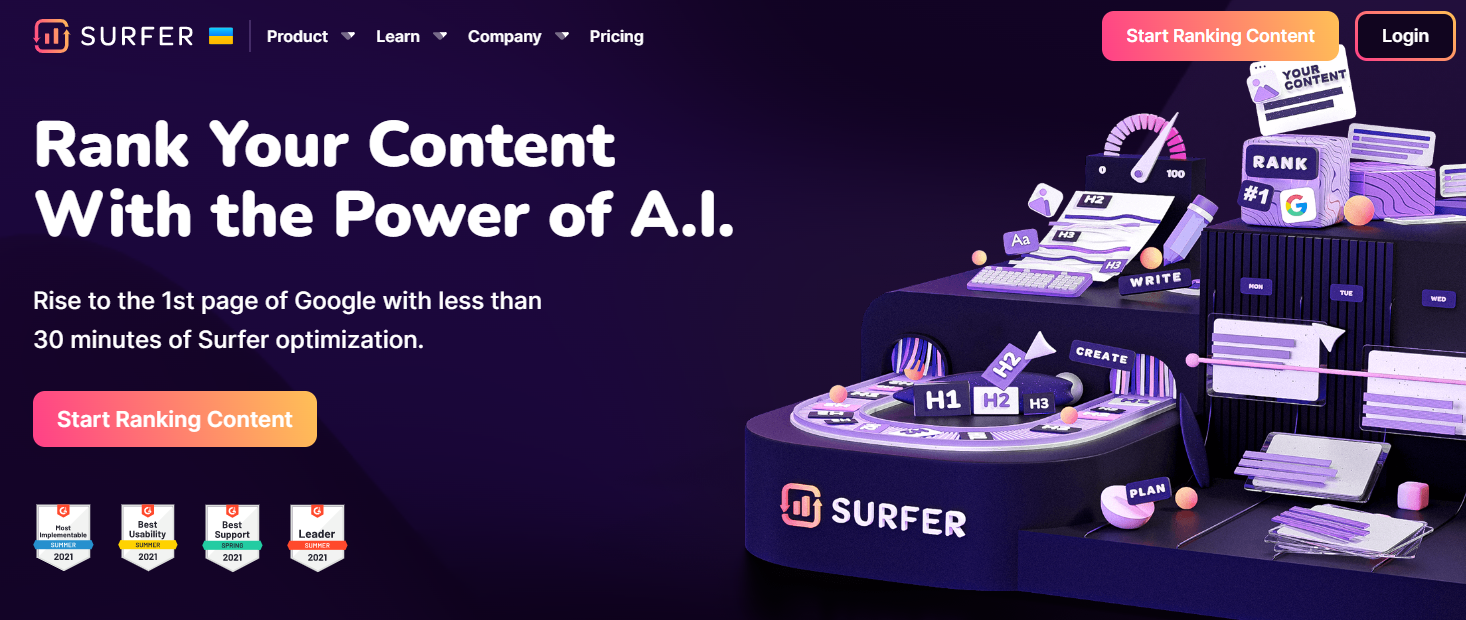 Surfer SEO offers the most detailed audits from all Screaming Frog alternatives available. This software can do everything that Screaming Frog does and even more. Besides beautiful and user-friendly design, Surfer SEO offers:
rating the page's speed and mobile responsiveness;
content-planner options;
keyword analysis.
It can work as an app or as a search engine extension. Surfer SEO's head office is in Wroclaw, Poland. The team works with famous clients, such as FedEx and Shopify, as a Search Engine Optimization agency.
#8. Sitebulb Alternative to Screaming Frog

A newcomer on the market came to us from the UK. It works the same as Screaming Frog in many aspects, starting from functions and ending with the main working principles and framework. The main difference: it provides you with features of cloud-based solutions too. The Sitebulb team rapidly reacted to all problems that appeared at the start. Now they give the users a clock-like working algorithm with different analysis features and new options developing daily. You can try all functions for free for the first 14 days.
#9. DeepCrawl Alternative to Screaming Frog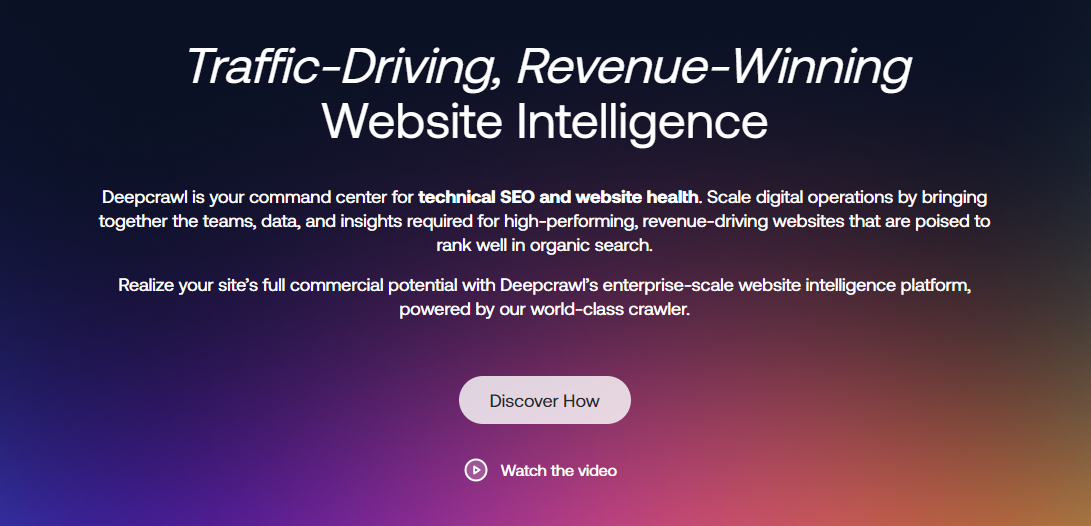 DeepCrawl is probably the most powerful instrument on the market, and it can do much more than regular alternatives to Screaming Frog. It analyzes many more aspects than a traditional crawler, giving you enough data to deeply understand your website's work. It provides regular technical audits and great instruments for content planning. More importantly, it can help to deal with Panda and Penguin Google algorithms to raise the ranking.
#10. Netpeak Spider Alternative to Screaming Frog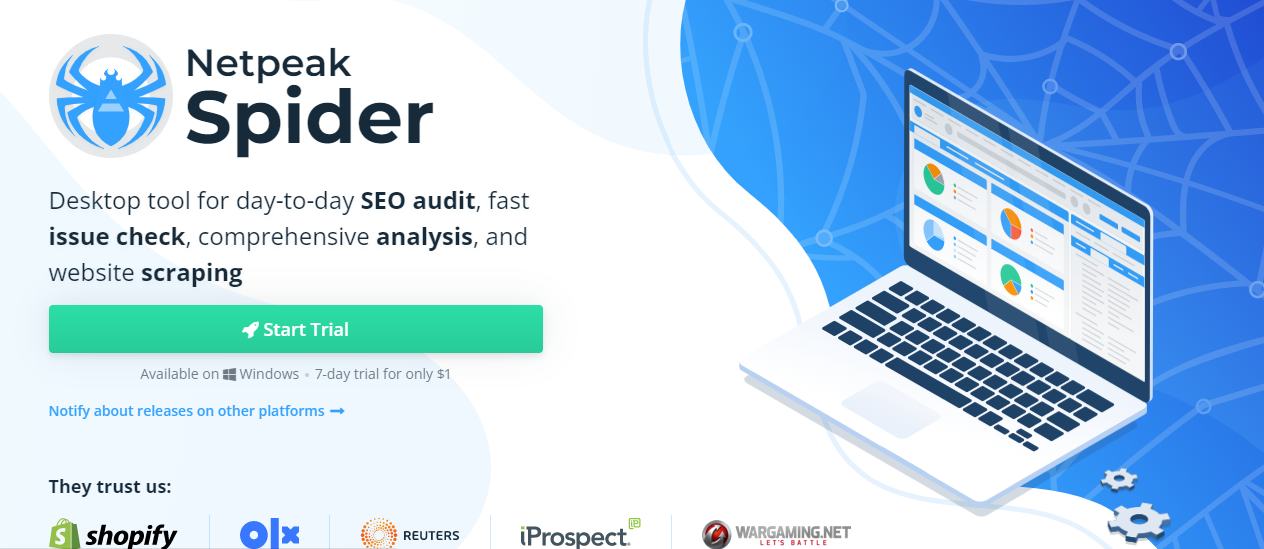 According to many reviews, Netpeak Spider is a severe competitor staying next to Screaming Frog. The program offers:
internal page ranking;
technical audits;
powerful Search Engine Optimization tools;
crawler functions.
It shares most of its features but has a straightforward interface that can help a newcomer. An excellent user-friendly function is color identification while defining the severity of an issue. Check it out in a free version to choose whether to switch to a full one.
Pros and Cons of Use Screaming Frog
How to choose what will work better for your company or individual project? Some reviews adore Screaming Frog alternatives, and others see the original app as an ideal. There is no versatile solution, and each company has its own needs. Here we've collected the advantages and disadvantages of Screaming Frog software. Some of them might be crucial for your company.
The main advantage for many e-commerce and SEO specialists is having a pack of essential features for site improvement at once. They cover the basic needs of most website owners and allow them to develop further. Users admit some specifics as very helpful very often:
ability to crawl JavaScript;
simplicity for Search Engine Optimization professionals;
no bugs and plain work;
very affordable annual fees compared to many other apps;
intuitive layout, no need to learn for a professional.
On the other hand, users admit certain minuses to tell about:
the interface is not user-friendly and challenging for beginners;
poor documentation in the tool; you have to check out the website to understand;
the crawling speed is only 20 URLs per second, which is even less than at Xenu's tool;
there is no web version or platform, which makes usage uncomfortable sometimes.
The next reason to choose other apps instead of Screaming Frog is your need for specific functions. Some apps offer fewer options but are more dedicated to specific needs. For example, Surfer SEO provides users with analytics, and Google Search Console is more about visualizing information.
Another aspect is the cost. If you own an SEO-dedicated company, it is almost impossible to find free tools & analytic collections. After comparing, you'll see that alternative prices are practically the same or even higher. But if you are an individual user, a free option can be as valuable as a paid one.
Conclusion Screaming Frog Alternatives
We have shared free and paid programs with similar functional and additional features in our collection of worthy alternative software. Ultimately, the only way to find your perfect software is to try it. Probably, you'll need to try a few different subscriptions to choose one fitting.