The more various means of communication develop, the faster and more accessible the Internet becomes, the closer the world seems. We may apply what has been said in an equal area to any area of ​​our life, and, of course, the whole variety of medical services is no exception. Moreover, this kind of promotion brings substantial revenues for doctors, medical institutions, and companies specializing in advertising in this area.
On the one hand, local medical service consumers prefer most preliminary steps — choosing a clinic and a doctor, consulting to determine the right specialist, making an appointment — to do online. On the other hand, medical tourism is gaining momentum when patients cross oceans and mountains looking for better quality or more affordable prices. In this context, the importance of highly skilled multilevel internet promotion cannot be overemphasized.
Look at just a few numbers that speak for themselves more eloquently than any description.
The US medical tourism market is estimated at $33.03 billion in 2021.
94% of patients attentively read reviews on the Internet before deciding on a doctor or clinic.
Health queries account for 5% of all Google searches.
44% of people who require medical help make appointments using mobile devices.
88% of internet users browsing social networks are guided by the recommendations of doctors in these networks.
We could continue the examples almost indefinitely; however, even from the given figures, it is clear how vital the role of healthcare digital marketing is for the successful development of medical institutions and individual doctors.
4 Trends in the marketing of medical services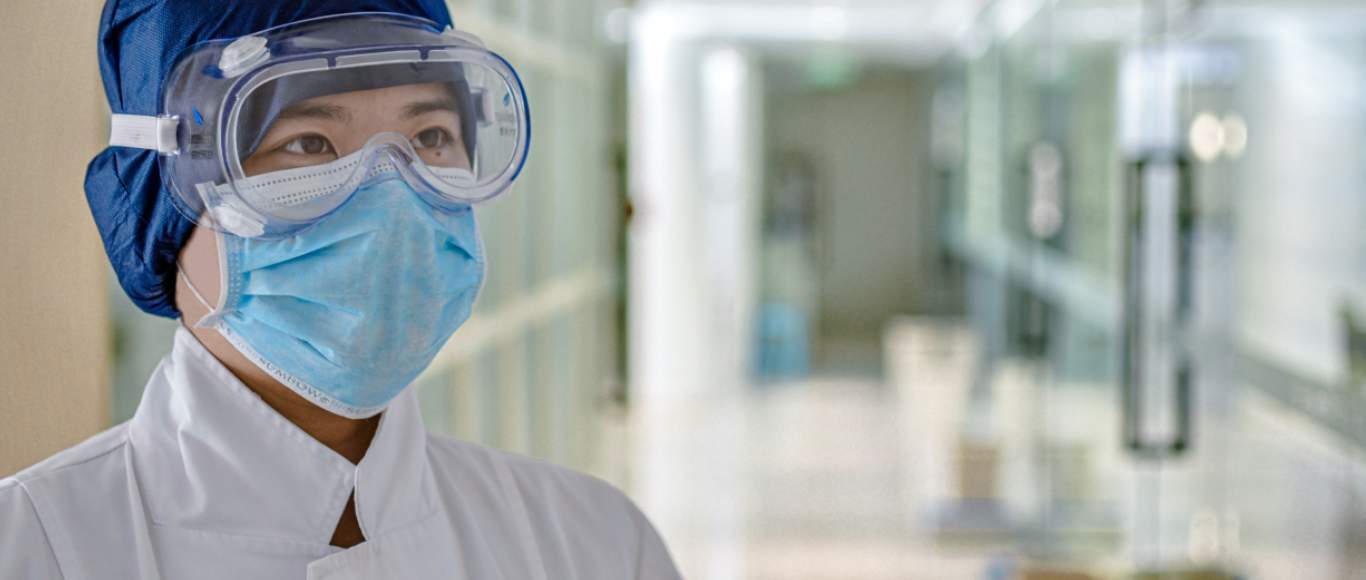 Let's continue our story, being led by numbers. Here are some very indicative trends in today's medicine, to which healthcare digital marketing is most closely related.
Patients expect to put their experience first
Before entrusting their health to a specific doctor or medical institution, potential consumers of medical services conduct their market research via the Internet. Their exact number is known: 77% of patients pre-study medical sites and thematic groups on social networks. It depends on competent healthcare digital marketing that as many visitors as possible appear right on your site and turn into your services' consumers.
Video is the preferred content type
The global coronavirus quarantine has taught us to communicate via video conferencing. Now the rule of seeing is believing works everywhere. The epidemic led to the rise of the so-called telemedicine. Now, users do not want to abandon the amenities that have opened up to them. The healthcare digital marketing data clearly shows that the websites of clinics and medical practitioners have no future if they lack video chats and video stories. The demand for telemedicine services worldwide is steadily increasing by an average of 20% per year.
Healthcare Apps Are The Future
The development of technology dictates new approaches in everything. This also applies to how people prefer to receive information.
About 4.3 billion people worldwide (59% of the adult population) use mobile phones today.
More than 50% of mobile users use voice search instead of on-screen search.
In 2020, 50% of web content consumption was through voice. In 2021, this figure increased dramatically.
43% of owners of various voice-controlled devices (primarily smart speakers) use voice search to order and purchase goods and services, including medical ones.
The above is just one example of how relevant new approaches in healthcare digital marketing are. One way to integrate into a rapidly changing reality is to develop medical apps.
Today, 97,000 health-related applications (MHealth) are available for download on the Google Play and App Store.
70% of this number is devoted to sports and the general health of the owner.
30% of these 97 thousand are directed directly to solving medical problems.
By 2022, the total value of MHealth apps will reach $102.43 billion.
Social Proof is Serious Digital Currency
The clever Facebook algorithms imperceptibly form for each of us such an environment where like-minded people surround us. In social networks, we are looking for recommendations every day, including, of course, medicine. It is unlikely that anyone today can promote a business in this area without resorting to healthcare digital marketing services.
41% of social media users claim that the information they receive there influences their choice of a doctor or clinic.
80% of social media users turn to this community for the best medical deals.
This seems like a good reason to pay more attention to the latest healthcare digital marketing trends.
Healthcare Digital Marketing Strategy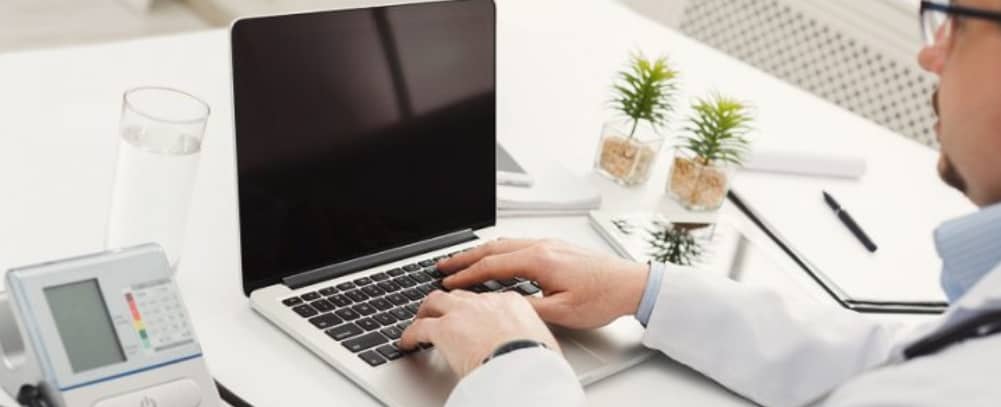 Following the digital marketing trends in healthcare implies choosing an appropriate strategy.
Build a responsive healthcare website
Creating a website where the consumer of your medical services can get all the information he needs in the most convenient form is an integral part of successful digital healthcare marketing.
More than 60% of Internet users constantly use medical sites to monitor their health.
53% make appointments with a doctor exclusively using their mobile devices.
42% constantly refer to electronic versions of their medical records.
Obviously, any glitches or inconvenience of the UX interface on your site will force your patient to look for another place where their needs are met the best.
Make Patient Booking and Scheduling Easy Online
Above, we have already noted the increasing trend towards online consultations and appointments using MHealth applications.
75% of patients say that before spending time for a visit to a clinic, they prefer to find out if this is necessary.
As such, these options are a must-have for any successful website from a digital healthcare marketing perspective.
Marketing your healthcare practice on social media
Notice the word "strategy" at the beginning of this section. Digital marketing in healthcare implies competent publications on social networks, their forward-looking planning, and competent promotion. Do not be under the illusion that you can handle this independently if you do not have the appropriate knowledge of healthcare digital marketing algorithms and experience of their practical application. To not waste time, money, and opportunities, find a trustworthy digital healthcare marketing agency and contact the specialists.
Optimizing for local search
Despite the desire of users to solve as many cases as possible remotely, medical services still most often require personal contact between the doctor and the patient. In this case, you must be always there and ready to help at the right time. From the point of view of healthcare digital marketing, it is axiomatic to constantly improve our positions in local search. To requests "Where can I get advice?", "Who can help me?" your clinic should appear first.
Test site speeds
According to numerous surveys, a user's average time to wait for a page to load is 4.6 seconds. In the case of a healthcare website, responsiveness is critical. Your patient must have confirmation that you are guarding his health 24/7. In the healthcare digital marketing value system, slow website loading is an unforgivable crime.
6 Healthcare Digital Marketing Tips

Once you've decided on your strategy, don't forget the details. After all, there are no trifles in healthcare digital marketing.
Mobile responsive website
Let's look at the numbers again.
11% of healthcare consumers say that the clinic's unfriendly interface has caused them a negative attitude towards the entire brand, and they intend to look for another.
We never tire of talking about how important it is to be adequately present on users' mobile devices. If your site does not fit into the screen size if the design uses small print, and in search of the necessary buttons and sections, you need to go through a quest, be sure: you will lose most of your customers. Worse, they will give you a bad name in their environment. And already, no miracles of healthcare digital marketing will help to regain the former positions.
Take Advantage of Paid Search Ads
Effective positioning in Google search is a complex science that requires deep and varied knowledge, especially regarding medical services. There are many conventions and limitations in this area that only healthcare digital marketing experts can deal with. In addition, as practice shows, without paid placement, you cannot achieve a breakthrough. Here are just a couple of numbers.
68% of visitors come to the site through a Google search.
Only 0.78% of users continue to search for the result they need on the second page.
92.96% of global traffic is generated through Google searches.
Focus on How You Help
Keep in mind: until the patient has established a strong personal connection with you, you are just a doctor for him. He is not looking for you, but for help in solving his problems. Find a highlight that makes you stand out from the crowd of people in medical uniforms.
Optimize for Search Engines
60% of healthcare digital marketing professionals say: external links generate the most significant customer flow. This means that intelligent search optimization will increase the frequency of transactions by 14.6%.
SEO generates 1000% more traffic than any other source.
Online reputation
Your reputation is not based solely on positive or negative feedback from patients who have used your services. 30% of medical services users say that their opinion about a clinic or doctor is based on their review or comment response. In successful healthcare digital marketing, a solid online reputation is one of the highest values.
Ask for Reviews
Active patient feedback is another critical component of healthcare digital marketing. Build your interactions with visitors to your page or site to encourage them to comment positively.
5 Healthcare Digital Marketing Agencies
In this article, we have repeatedly emphasized that the successful promotion of a clinic or an individual doctor is not within the power of lone heroes but only a healthcare digital marketing agency. Only experienced experts aware of all the latest trends and pitfalls in this delicate area can provide the required level of effective healthcare digital marketing.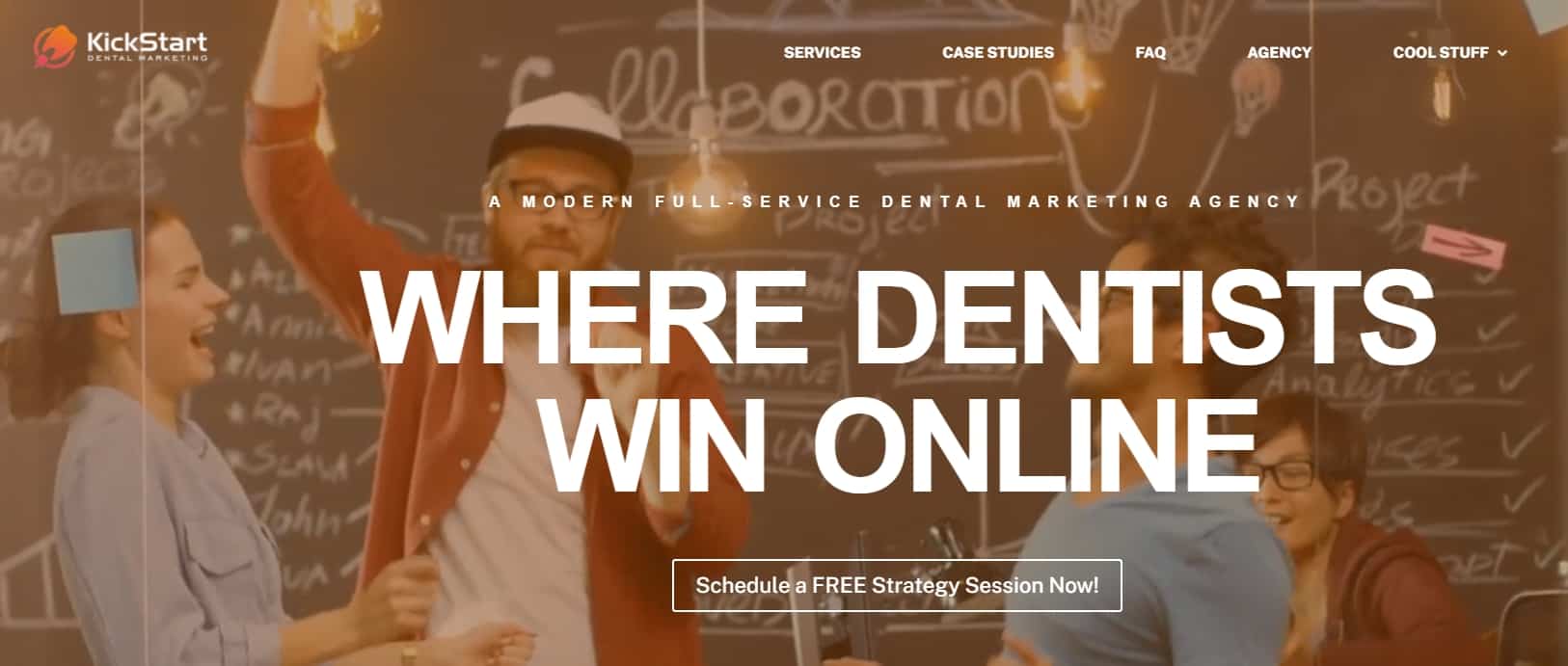 Healthcare digital marketing agency headquartered in Denver.
CEO — Chris Pistorius.
Top Clients: Castle Rock Dental Health, Aspen Springs Dental & Aurora Family Dentistry, Washington Center For Cosmetic & Family Dentistry.

American digital healthcare marketing agency located in Paramus.
CEO — Alex Melen.
Top Clients: Carolina Septic Pro, Mind-Body Health Center, Pursuit of Happiness.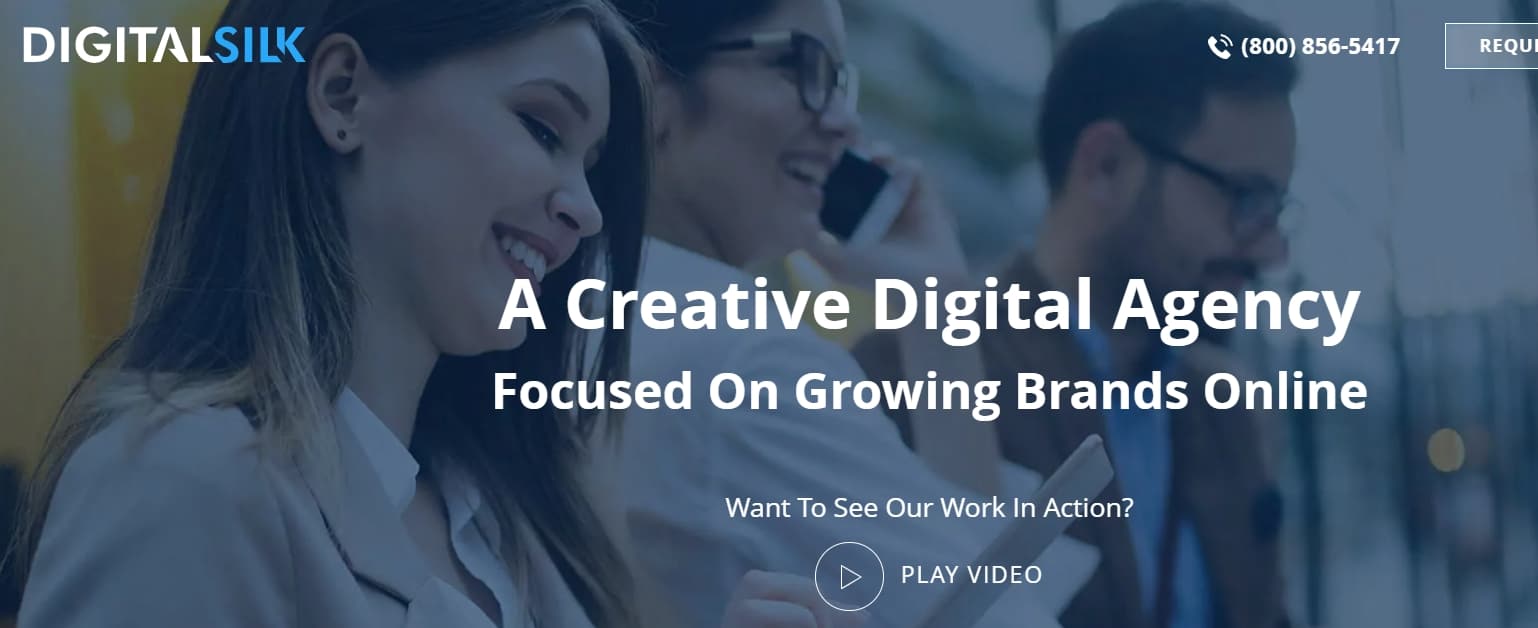 American digital healthcare marketing agency with offices in Chicago, New York, Miami, and Milan.
CEO — Gabriel Shaoolian.
Top clients: Procter and Gamble, Grenco Science, Newater.
Healthcare digital marketing agency located in the US state of Utah.
CEO — Jacob Baadsgaard.
Top clients: BigLeap, HasanWorks, Techyscouts.

Digital healthcare marketing agency, headquartered in Miami.
CEO — Lolita Petrossov.
Top Clients: My Organic Formula, LevEars, HFL.
Some of the above digital healthcare marketing agencies are narrowly specialized in digital marketing; some have a broader profile. One thing unites them: experience in systematic and complex website promotion.
Conclusions
The need for daily, painstaking work to promote sites and pages offering services in the medical field is more than evident. At the same time, it is necessary to keep in mind that such a delicate area has many subtleties, legislative restrictions in terms of advertising, and other specific medicine characteristics. Therefore, turning to reliable healthcare digital marketing that can present you with an impressive portfolio and compelling success story is an essential part of a competitive healthcare service strategy.